The invasion of Scandinavia has started as MMA promotion Cage Warriors has added Tue Trnka to their staff and signed some of the hottest Nordic fighters, including the undefeated Nicolas Dalby.  Read the news, recently shared by Cage Warriors Officials.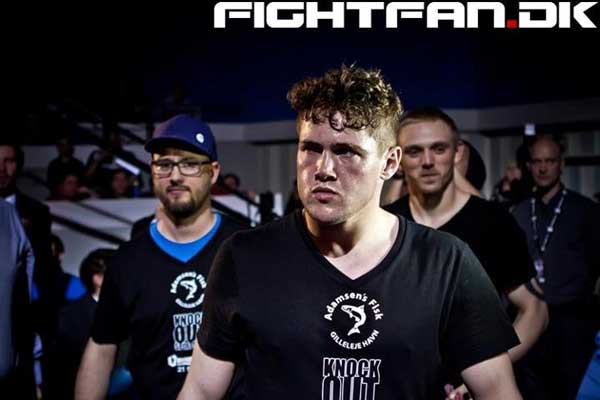 Announcement
SCANDINAVIA will experience live Cage Warriors Fighting Championship action for the first time next year, with officials today announcing that three events have been scheduled for the Nordic region in 2014.
The promotion is also pleased to reveal that it has signed a further 13 Nordic fighters to compete under the CWFC banner, as well as appointing Tue Trnka as its Head of Operations in Scandinavia.
Plans are already in place for Cage Warriors to host its first ever Nordic event in the first quarter of 2014, which will take place in Denmark. Sweden will be next on the agenda later in the year, while the promotion has also vowed to work to develop the MMA situation in Norway, where events are currently prohibited.
"Given the rate at which Cage Warriors Fighting Championship has grown in recent years, it was only a matter of time before we spread our wings into the Nordic region, where the appetite for live MMA is absolutely enormous," said Cage Warriors CEO Graham Boylan.
"People are constantly telling me that Cage Warriors is the biggest promotion in Europe and moving into a new territory like this will be further proof of that. I have very big plans for Scandinavia and fans will get a look at some of those in 2014."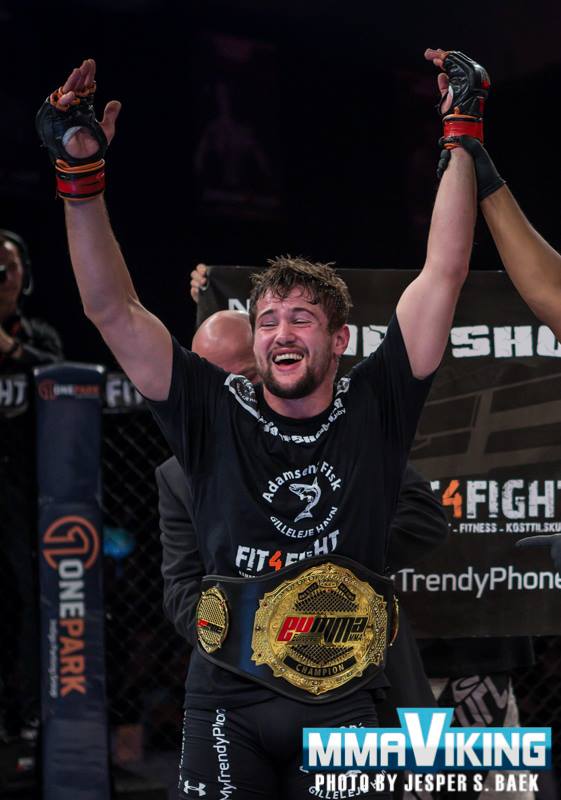 Nordic-based fighters have featured prominently on CWFC cards over the last few years, with the likes of Mats Nilsson, Mohsen Bahari, Matteus Lahdesmaki and Bruno Carvalho all currently contracted exclusively to the promotion.
They'll now be joined on the roster by over a dozen new fighters operating under the guidance of Tue Trnka, including unbeaten welterweight Nicolas Dalby (11-0), light-heavyweight Joachim Christensen (8-3) and lightweight Ayub Tashkilot (11-3).
A well-known MMA coach and manager in the Nordic region, 34-year-old Trnka is a co-owner of the Rumble Sports gym in Copenhagen and has an extensive background in combat sports in Scandinavia, having also worked in media roles for the likes of Danish Eurosport.
Trnka recently met Cage Warriors officials in London to discuss the expansion into Scandinavia, after being identified by CWFC boss Graham Boylan as the ideal candidate to represent the promotion in the Nordic region.
"With all due respect to the other Scandinavian events," said Trnka, "I honestly feel Cage Warriors brings a whole different level for the fighters to perform at. You can't put a price on the attention and publicity a strong performance at a Cage Warriors event gives a fighter.
"Cage Warriors creates worldwide exposure for fighters like no other MMA event in Scandinavia, or anywhere else in Europe for that matter, and now this scene is set to open up for Nordic fighters in a big way.
"I'm really excited about this massive opportunity, both for myself and for Nordic fighters, who now get a golden chance to regularly perform on the big stage. The history of Cage Warriors, what they've done for the sport and the level of their events is really second to none in Europe.
"This is an extraordinary opportunity for me, and I especially feel very honoured to be chosen as Head of Operations for the Scandinavian arm of Cage Warriors. I'm going to do my very best to help raise the bar for Nordic MMA along with the rest of the Cage Warriors crew. This is a splendid day for Nordic MMA."
Cage Warriors Fighting Championship is currently in the process of finalising a schedule of 18 events to be held across several countries worldwide next year, starting with CWFC 64 at The Forum in London on Saturday, 15 February, 2014.
The promotion will finish 2013 on the back of 14 events in seven different countries. Last year saw 12 CWFC shows staged across nine countries, bringing to 26 the total number of CWFC events that have taken place since February of last year, cementing Cage Warriors' reputation as the busiest promotion with the widest international footprint outside of the UFC.
Graham Boylan added: "Our rate of expansion recently has been satisfying, but in 2014 we'll be taking things to a whole new level. There are some very exciting times ahead for this promotion and I'm delighted to be welcoming Tue Trnka onboard to lead us into Scandinavia.
"I've also just finalised a hugely significant deal, which will allow me to widen my resources by doubling the size of my current team and bringing in industry-based staff. In 2014 we're coming out with all guns blazing."
Details of Cage Warriors Fighting Championship's Nordic debut in Denmark early in 2014 will be revealed in due course.