Alexander Gustafsson (16-3) shocked the world for the first time three years ago in Toronto, outstriking and even taking down the light heavyweight champion Jon Jones for the first time.  The Swede now has an opportunity to do it all again as he comes into Saturday's UFC 192 card in Houston as a 3 to 1 underdog against Olympic wrester and newly crowned champion Daniel Cormier (16-1).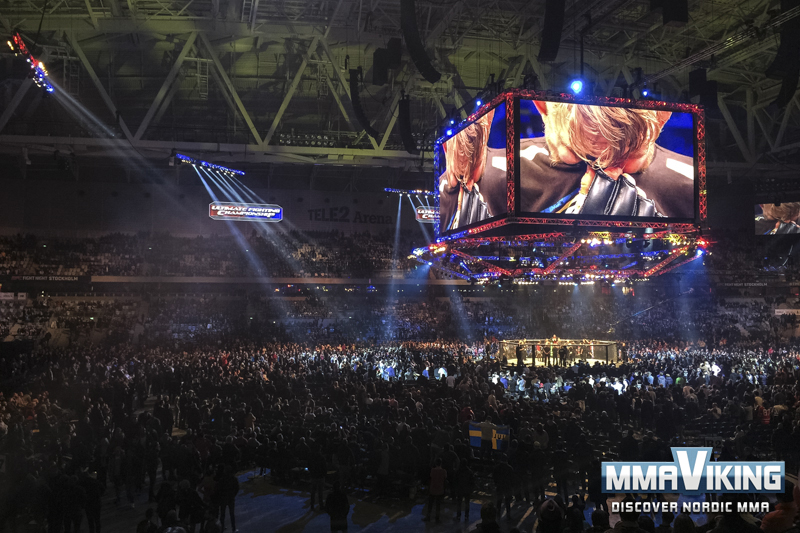 When Alexander Gustafsson first signed with the UFC in 2009, Swedish MMA was barely on the world map. Nordic pioneers David Bielkheden and Per Eklund runs in the Octagon had already come to an end, and just seeing a Swede in the Octagon again was seen as a breakthrough. Already going beyond all expectations as a Nordic fighter, he looks to become the first viking champion.
While mainstream media and the public are questioning the viking's opportunity of even getting a title shot off of a loss, the UFC sees Gustafsson more worthy of being the #1 contender the more likely Ryan Bader, who is on a 4 fight winning streak.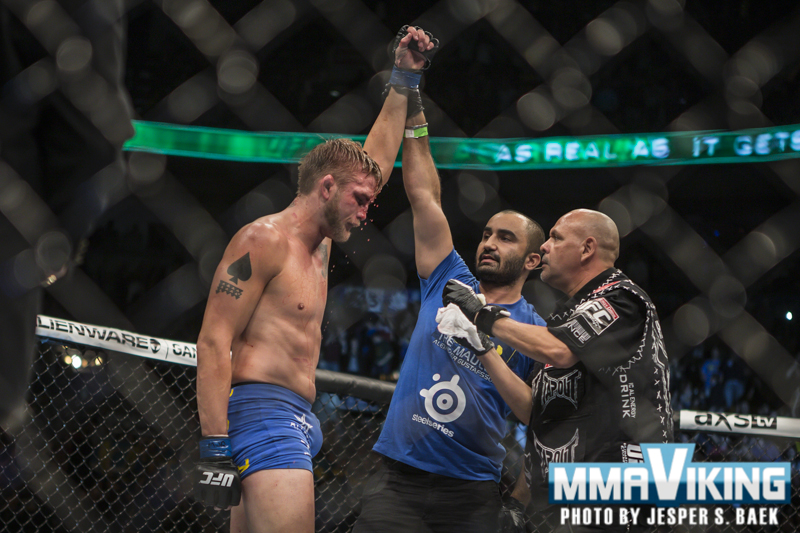 "A lot of pain… it was a tough thing to deal with" says the Swede about his emotions after his last fight. What caught Gustafsson (and 30,000+ home fans in Stockholm in January) by surprise however was a counter right hand after a front push kick from the Blackzilian fighter that dropped the Allstars Training Center fighter to the mat. There was nowhere to go for Gustafsson that was face down on all fours getting punched in the face ending the expected title fight with Jon Jones at 2:15 in the first round.
A rock-bottom Swede even contemplated retirement in months after the bout.  But it is fight week, and he is motivated.  "I'm feeling like a much better fighter today and that fight with Anthony just motivates me even more so…"
In a turn of events, it was out of the cage behavior from his nemisis of Jon Jones that helped get him back in action, opening up a title contender belt between Cormier and Johnson.  And now the, title defense against the AKA fighter is given to the fighter out of Arboga, Sweden.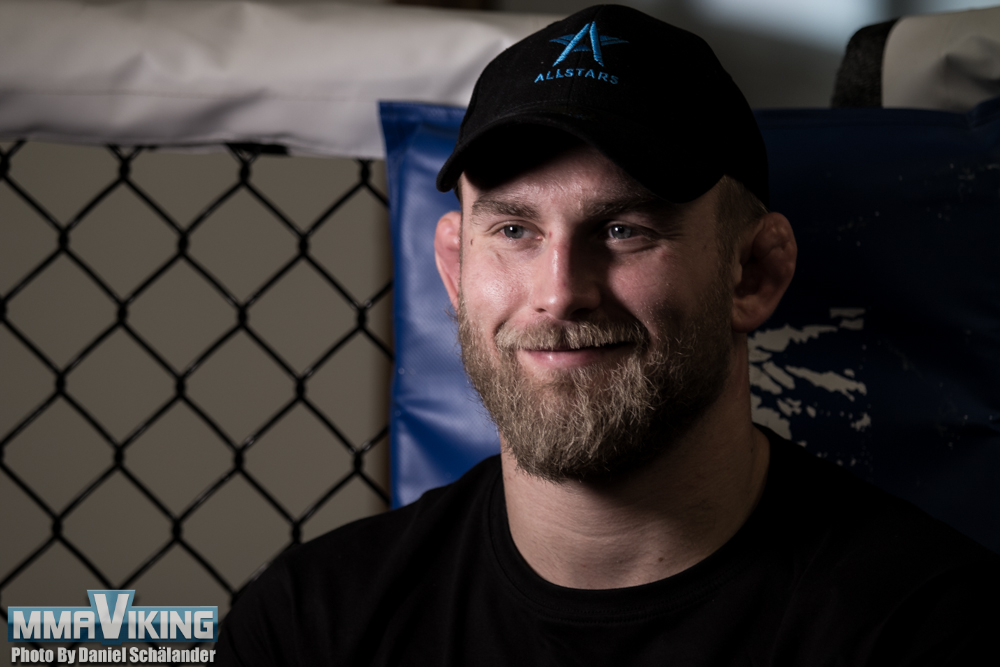 "I'm feeling great in my mind. I've been working so hard for this fight for getting this opportunity. I'm fighting for the belt again so it's been a really good camp for me. I've been training hard the whole time since I lost. And I just have another type of self-confidence now.  And I learn from my mistakes. I never do them twice. And, you know, I'm ready, I'm ready for the next mission here and, I'm feeling great. I'm feeling really great." says the Swede.
All eyes will be on UFC 192 this Saturday in a matchup that oddsmakers are expecting the wrestler to impose his will against the longer and taller opponent.  The opportunity for Gustafsson to shock the world (again) is here again…. let's see if the Mauler can bring the belt back to Sweden.