Swede Erik Carlsson (6-3) is coming off one of the most watched bouts in the history of Brave Combat Federation at Brave 9 when he faced local Ahmed Amir (8-1) in the lightweight division. The bout in Bahrain ended with a disappointing split decision loss for the Frölunda Kampsport Center fighter. The "Last Viking" is training at Tiger Muay Thai in Thailand and getting ready for his next bout with the Brave promotion.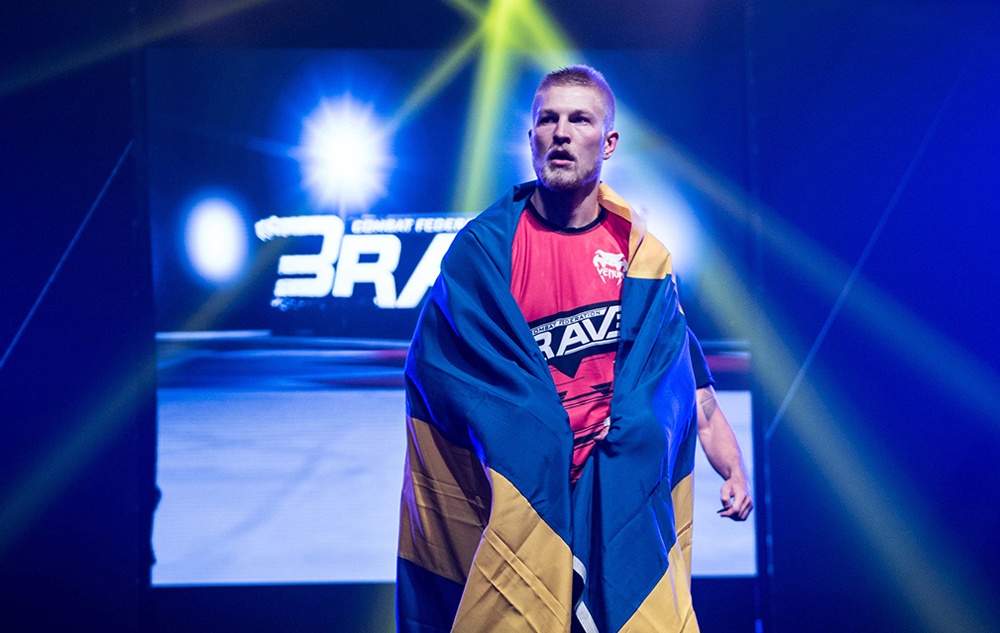 ​Get an update from the first Swede signed with the Bahrain based mixed martial arts organization.
You fought one of the most appreciated fights in the promotion, what are your thoughts on the same?
It was a fight that I learned a lot from, and a very exiting fight according to many people in the arena, I met John Kavanagh the day after, he told me he really enjoyed the fight which was nice, but the result was still the same though. Ahmed did a great job staying close to me in the clinch and landed in a good dominant position in the second round, scoring well with the judges. I thought I would be able to land more cleaner shoots and create space better in those clinch situations, but he is strong in the body locks positions, and he held on for dear life there, because in the open field I was far superior as we saw dropping him twice. He listened to his corner well, that told him to stay away and recover until Mark Goddard warned him. He won the contest but I believe I won the fight. But we both won the audience unlike no other fight in the card.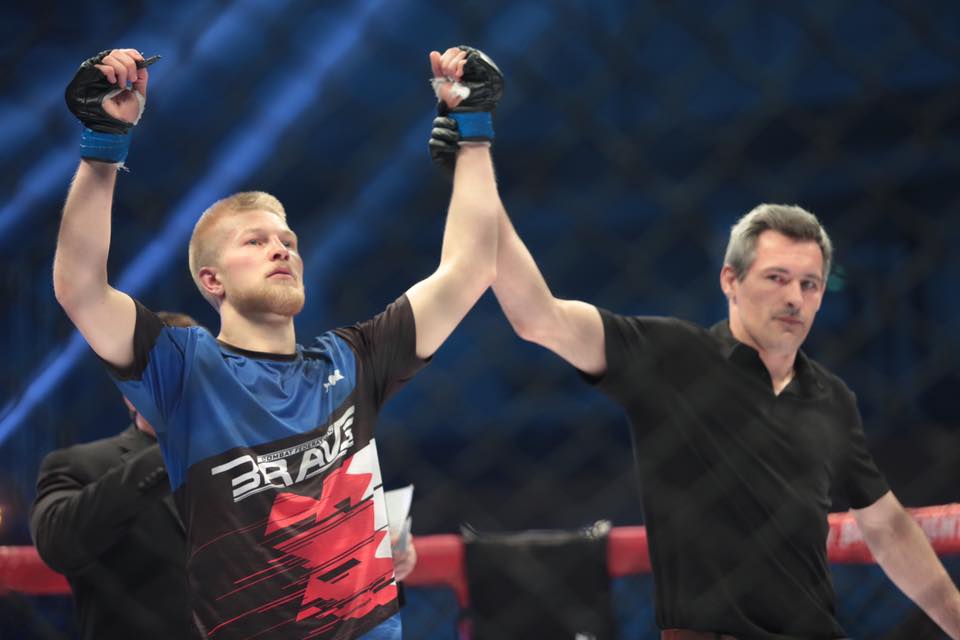 What are your current targets and how different is your training schedule?
Right now I have relocated to Phuket, Thailand to training at Tiger Muay Thai. I am aiming to get back to the Brave cage on the upcoming event in May that is yet to be announced. It is a lot easier training here than back home, since you get everything at the same place and just a 5 minute drive away from Tiger is where I live at. Back home in Gothenburg there is a huge and evolving martial arts scene. But I have to travel all over the city to get what I need, and there is a lot more energy, time and resources getting spend doing that. Meanwhile I got a little too addicted to CrossFit training ahead of my last fight, it was great but it took a little too much from the skill training. Right now, I am focusing more on different sets of skill training that correlate to mixed martial arts, rather than pure physical training. And especially wrestling under The Hickman brothers, George and Frank Hickman.
How is your training schedule progressing?
It has been a new experience. It has taken a while to get used to the hot and humid climate in Thailand. Mohammad Fakhreddine told me, "It gets a lot easier when you fight inside with air condition." So I am looking forward to seeing the effects of working out in this heat. I am starting to work on getting a little lighter in body weight because I have been getting heavy lately. This is what happens when I stay out of training for long, I feast. But I am just going to keep pushing the limits day by day and reap the rewards.
What will be your goals in your next fight?
My goals will be to win in a dominant way leaving no questions about it. I have won by way of finishes in all of my 6 wins. I am always looking for the kill, but if the opponent survives I need to stay dominant in the full fight. I am also looking to work in some different aspects of my game plan that distances a bit more than the stand up.
In your mma career, you are one fighter who had never been knocked out. Do you have anything to speak about it?
I believe I have a good eye for when something is coming at me, often times the shot that you don't see is the shot that hurts you. And my coach Jim in Sweden has been pointing on the importance of defence since the beginning. He calls it as the core of quality training.
Does the Viking legacy influence your fighting style? What is the motivating factor?
It is a part of a rich heritage I had represented and one among the first thing that is noticed by friends I make across the world. The attitude reflects in my fighting style even under pressure this lets me fight with ease. I love to train to fight and having a lifestyle around it. When it comes to fighting I need my best to be channeled around it so I can move on peacefully in my next chapter of life when I am done fighting. At this juncture it is something outstanding as one of the higher officials at Brave Combat Federation had pointed out. Like the legacy of Vikings who have set their influence in each part of the world, I am the first from the Scandinavian region to have signed with Brave also the first from Sweden. That was an interesting fact. In their exact words, "the first Viking who sailed into the heart of Middle Eastern MMA scene and the very first to make an impact".