Norway's Celine Haga (10-13) will face Amy Montenegro (7-2) today at Invicta FC 21. MMAViking.com will report live results below.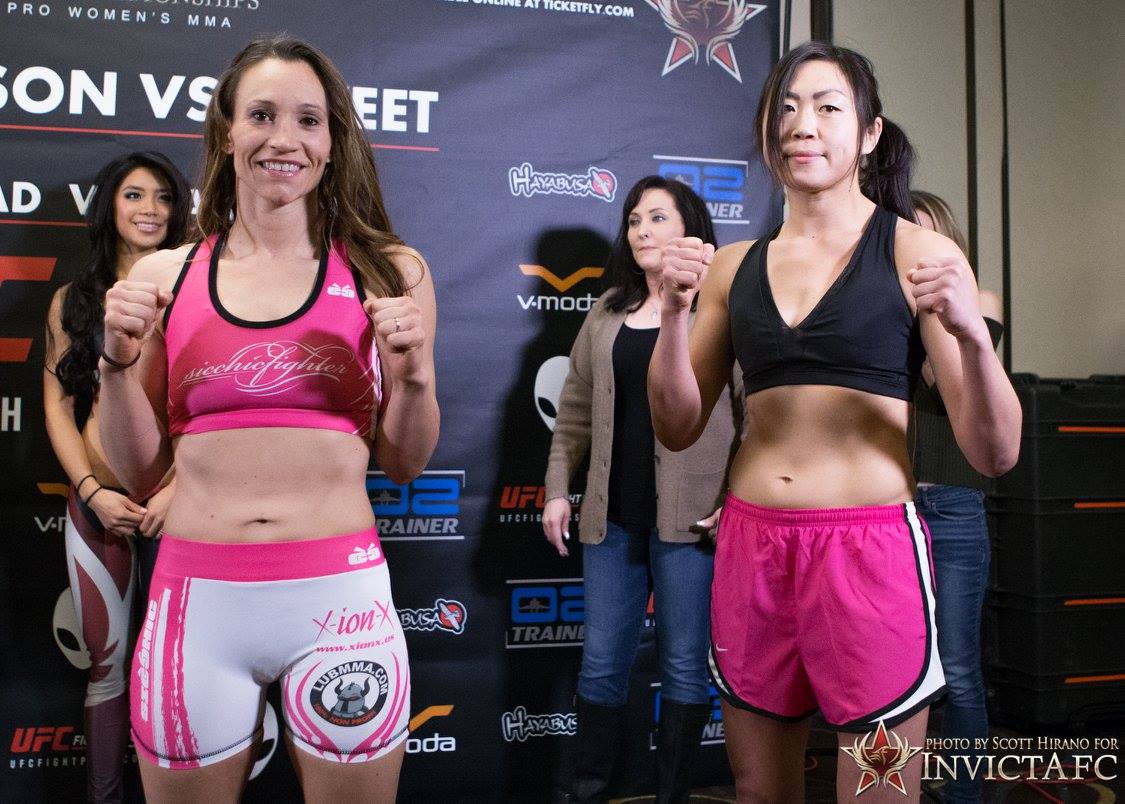 Live Results
Former UFC fighter Keith Jardine is in the corner of Haga as she comes out to the cage first. White Snake, Here I go Again on My Own, is the walkout music. Haga is wearing full-length black tights.
Round 1
Haga tries a few high-kicks early, and mixes up her attack. Montenegro looks to counter with a right hand, and you can see that the American has the power advantage in the strikes early. They clinch and Montenegro with some damaging knees to the body and Hago gets an inside and finishes a hard fought take-down. The Norwegian gets back and quickly looks for a rear-naked choke. There is blood, but not sure who it is coming from. An arm triangle is locked in and it is tight, but again Montenegro is fighting out of it, it is tight! 30 seconds left, and Amy is able to just power herself out of the position… and now rolls into an armbar. Haga taps. Time is out, or is it? It is close! The tap came after the bell. And there will be a round 2. This one should go to Haga.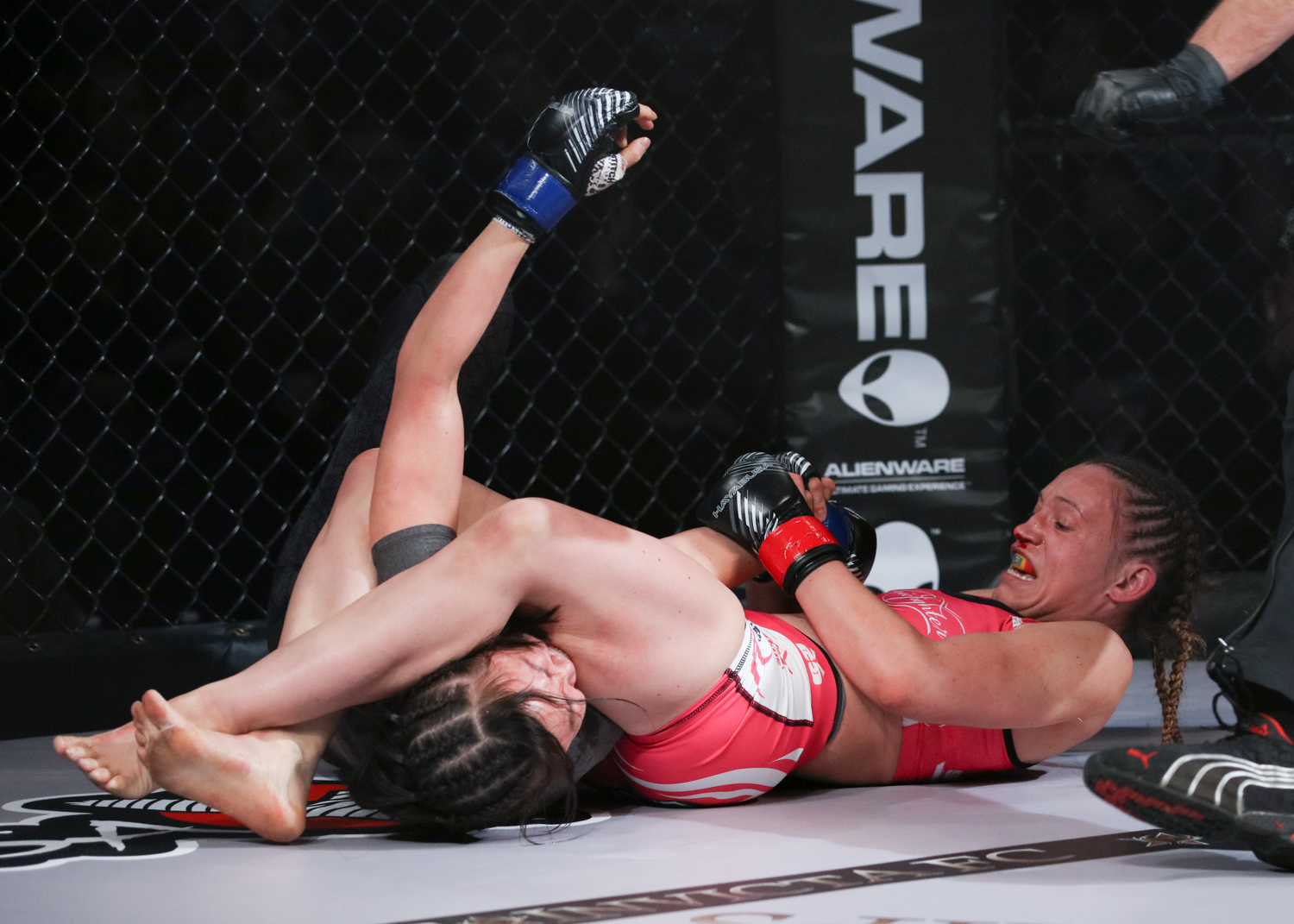 Round 2
Haga is breathing hard after fighting for the squeeze for most of the first. After a missed kick, Monetnegro rushes in to get on top. The lights in the arena are going from bright to dim as the stormy weather outside is impacting the event inside. Amy gets on top and is punishing Haga. Celine to her feet and gets some knees. Back to the feet, but the using her strength advantage pushes the Wink fighter to the ground. Half way to the ground and the Norwegian tries to protect herself with a butterfly guard. Short elbows on top and as Haga fights out Montenegro is deep in a guillotine, but Haga fights out and is now on her back as the American is standing and landing kicks to the leg of the downed opponent. This will come down to the third round.
Round 3
Montenegro jabs and rushes in for a takedown, but Haga counters with a hip toss. Quickly to an armbar and now a toe-hold, but Montenegro rolls out. The American back on top as she assumes the position she had for most of round 2. The Gracie Barra fighter looking for a side choke herself. Short damaging elbows from the top position. Three minutes left on the round and fight and Celine continues to fight for position. Montenegro snatches a rear/naked choke and Celine is forced to go belly down, and she takes punches and the rear-naked choke is in again. 60 seconds left and the Norwegian needs something big here to turn this one around. There is fight in Haga and finds her way on top and snatches a rear/naked choke herself and she is out! Celine does it after the bell as Montenegro is unconscious! What is the call, as the American is out as the bell rings. I think this fight should be a technical KO. "What happened" says Amy as she comes out of the choke. What an amazing finish. Wait, the crowd boos as they go to the scorecards and do not call the fight as a TKO. What a wild fight. Haga not happy that she is not getting a win.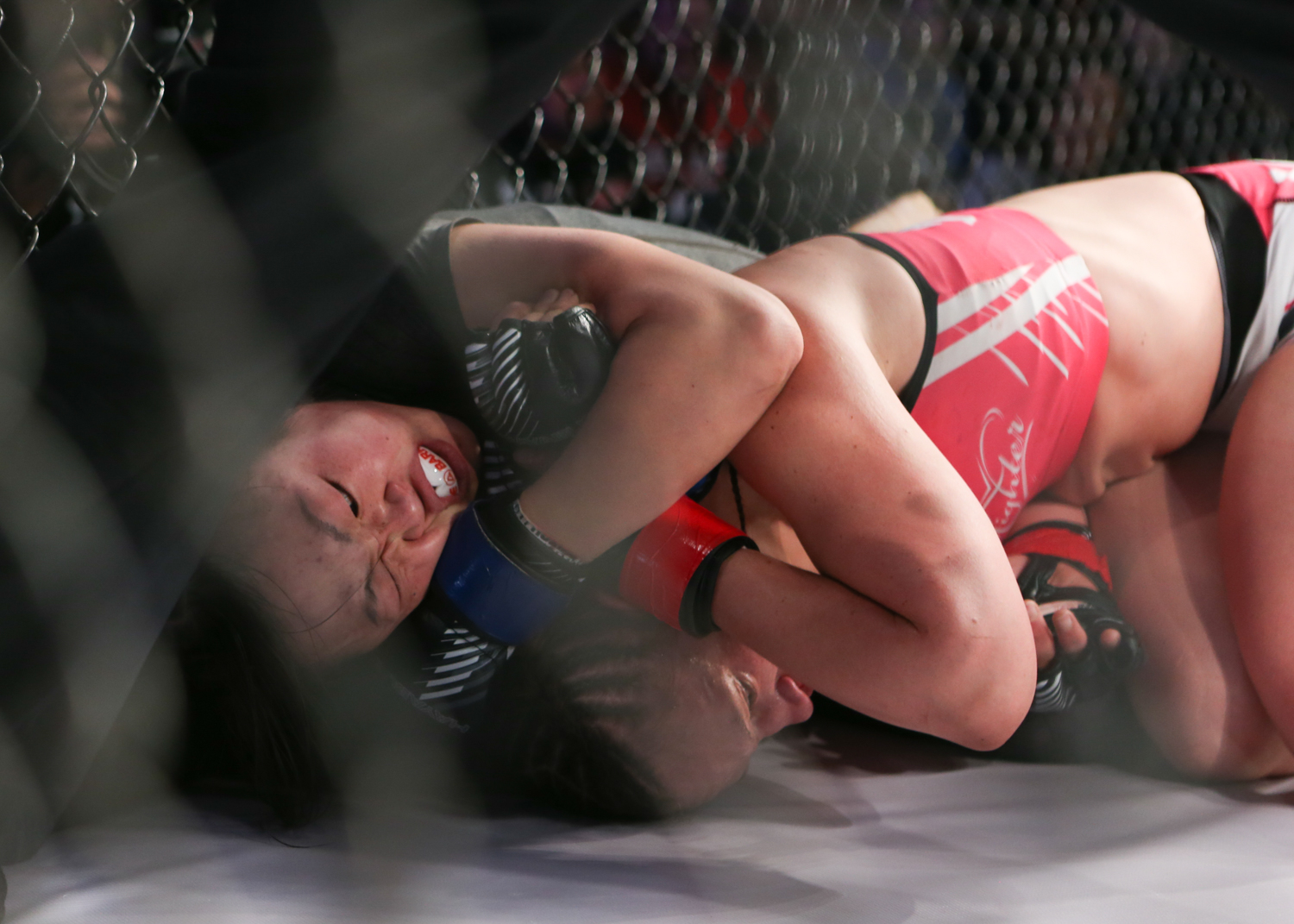 Result
All three judges score it 29-28 for Montenegro. A very disappointed Haga looks unwilling to accept that they are going to the scorecards after putting Amy out.
Pride and UFC veteran Josh Barnett clarifies the rules here with a couple of Tweets.
Missouri judges screwed up. Haga has her out before the bell. Hope @InvictaFights pays Haga her win bonus & Haga should protest the results.

— Josh Barnett (@JoshLBarnett) January 15, 2017
If the fighters can't get to their corner under their own power then the fight should be over. Haga put her out. Haga won. #InvictaFC21

— Josh Barnett (@JoshLBarnett) January 15, 2017
Bizarre fight as Haga tapped a second before the first bell and Montenegro could have been called for a technical KO at the end of the fight.