The challenger and Denmark's Nicolas Dalby is getting ready for his toughest fight yet, undefeated through 10 fights, he will now try to win gold against champion Morten Djursaa. Not many expected to see these two booked against each other, it's a high-profile fight in Denmark so we had a chat with the challenger.
26th of September in Copenhagen, Denmark the card European MMA 6 will be held. EUMMA have signed a deal with Viasat, and that's where you can view the event out of Sweden, Finland, Denmark and Norway.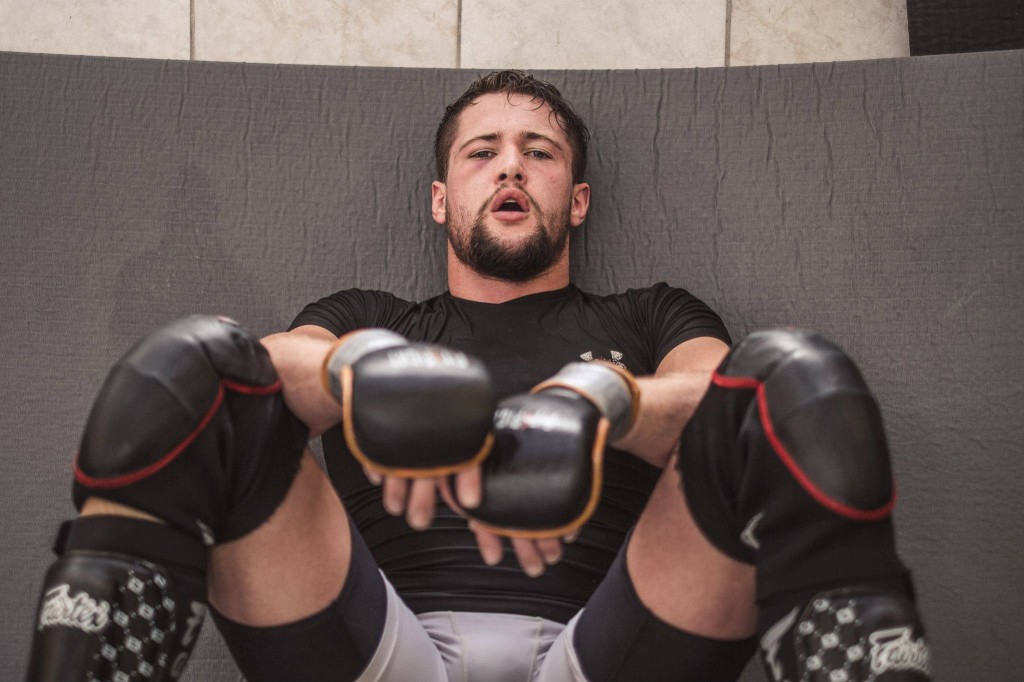 Interview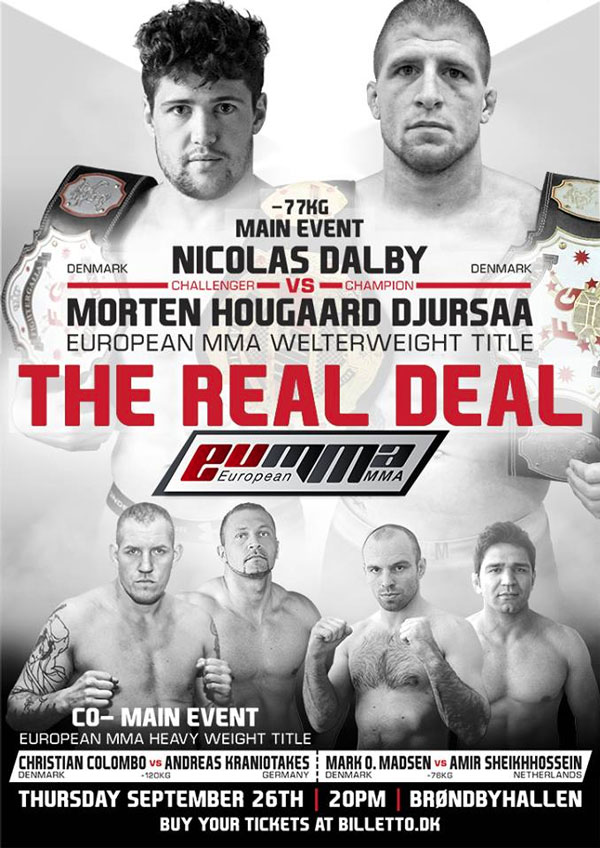 Hey Nicolas, thank you for taking your time. For the readers that dont know that much about you, please tell us briefly who you are.
Hi. Thank you for having me! My name is Nicolas Dalby and I also go by the nickname Sharpshooter. I'm 28 years old. I train at Rumble Sports, my record is 10-0 and my fighting style would probably be described as 'striker'.
And how have your training camp been for this fight?
It's been awesome! I had a really long and great training camp to make sure I would be ready for the fight. And man, do I feel ready!
From your last fight, have you focused to improve in a specifik area or just a overall improvement?
I always try to improve from fight to fight. Telling anything specific would maybe reveal stuff about my gameplan against Djursaa so can't help you there ;). But my coaches have been telling me over and over the last couple of weeks how proud they are of the improvements I've made so I guess that says something.
You'll be meeting the dangerous Dane Morten Djursaa, have you guys met before and whats your relationship like?
Yeah. We've both been a part of the danish MMA community for quite a long time. He's always been a gentleman when we've met and he is a really cool guy. Unfortunately he will be in the way of my fists and shins on thursday!
He has finished his opponents in all 14 wins, how do you prepare for a opponent like this?
I always prepare for the worst so for me it doesn't change anything if my opponent has finished all his fights or not. But of course I look at how my opponent fights and finishes his fights so I have been preparing specifically for the way that Djursaa fights. And of course I'll take advantage of his weaknesses.
You're on a incredible 10 fight win streak with no losses, have any bigger promotions been in touch with you?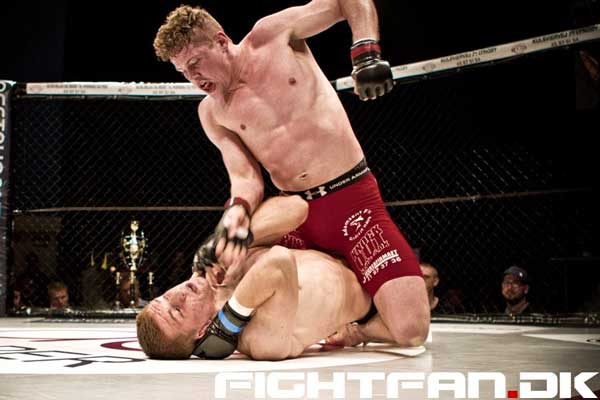 It's crazy. I'm the first dane to accomplish that. Feels unreal. But I'm also very aware that my win-streak is on the line every time I fight. And to be honest it doesn't really matter to me. It's just numbers. A fight is a fight no matter what my opponents or my own record is.
And yes my manager has been contacted by several european and american promotions. I'll sit down with him after the fight and take a look at it. Right now there's nothing else but September 26th on my mind!
Where do you see yourself in 2 years, whats the vision like?
Hopefully in the UFC. That's my goal!
Thank you for the short talk Nicolas, and good luck on 26th of September!