Meet Christoffer Darre (0-0) the 22 year old bantamweight fighter ready to make his pro debut this Saturday at Mixed Martial Arts Championships (MMAC) 2 in Birmingham, England. Originally from Sarpsborg, Norway and training out of Sarpsborg Chi Kickboxing and MMA the crisp striker moved to Frontline Academy to focus on his MMA career.   After a 5-4 amateur record, including collecting Contenders and BCMMA belts, he is ready to make the move to the pro ranks.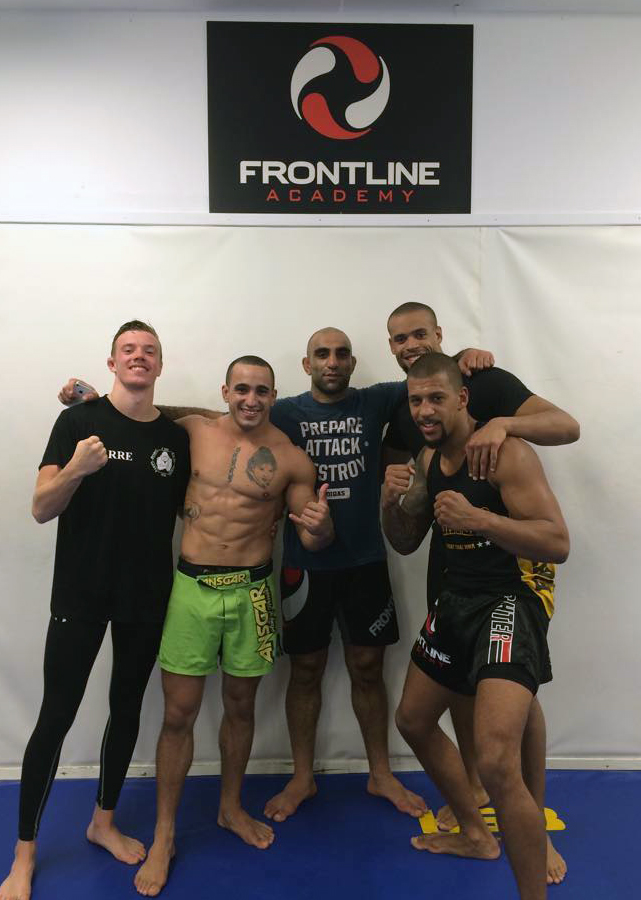 "I know he has fought 9 pro fights already and goes under the name Submission Magician" says Darre to MMAViking.com as he makes final preparations at Frontline Academy for opponent Ant Phillips from Birmingham.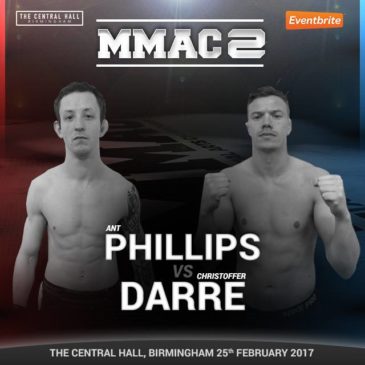 The fight should be a good contrast in a striker versus grappler, and young fighter versus grizzled veteran.  Phillips has a 5 win and 9 loss record and is 29 years old, and turned pro back in 2008.
The grappling skills does not put fear in BJJ coach at Frontline Eduardo "Teta" Rios. "Darre is a very talented athlete in every area of the game, extraordinary striker, very good balance and coordination, if he wants to stay on his feet it's a hassle to take him down, he has some favorite attacks and is very powerful when he wants to put people on the ground. He has been learning the ground game very quickly, he works hard and smart, learns from every mistake he makes in training and puts himself to test all the time."
The fighter more commonly known as "Darrelito" is ready to go.  Head coach Mohsin Bahari is high on the potential of the fighter. "Darre is a hard working kid who develops all the time. His very technical and always works hard to improve his game. It will be fun to see him debut as a pro and he is ready for it."
"MMA has occupied my mind more and more for every year I trained. And I was a huge Bruce lee fan when I was a kid, and always wanted to be like him." says the trained kickboxer as he fully commits to MMA.
"He is the kind of athlete that every teacher wants in his class. He absorbs everything. Best of all is his passion and love for the sport. I'm sure he will show all of it this Saturday." – Bahari on Darre
"There are a lot of big and skillful guys on my Frontline Academy team, but we also have a lot of lightweights rising up! They help me to become 1% better everyday." says the fighter out to make a name for himself.
"Big thanks to Chris Ngo for always being there and being a great mma coach! And of course big thanks to my coaches at Frontline Mohsen, Jack who always watches over my overall game, and Teta for really helping me with my grappling, and lately I have worked with Aristo on my boxing, which has improved tremendous thanks to his knowledge!"