Swede Akira Corassani will now have his day to fight in the Octagon in Sweden. After injuries forced him out of a possibility at last year's UFC in Sweden, now his recent sickness has allowed him to fight Robbie Peralta in his home country. The two were paired up to fight in February, but the Swede wasn't able to take the fight so soon.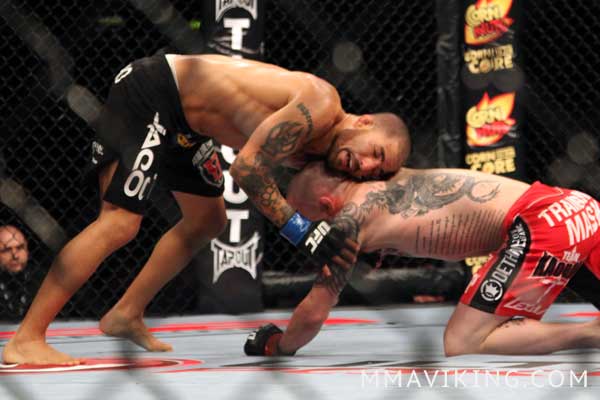 This is the second bout slated for the UFC's return to Stockholm on April 6th at Ericsson's Globen Arena. The card will be headlined by Alexander Gustafsson and Gegard Mousasi, in what is being called UFC on Fuel TV 9.
Both Corassani and Peralta have been sparring online through Twitter, and MMAJunkie.com today confirmed the matchup. Corassani was the first Nordic fighter on TUF, and grew up in Gothenburg. The Swede is coming over a debut victory in the Octagon in a tight decision over Andy Ogle. Corassani trains nowdays in the New York area where he gets to hone his skills with top level talent like Frankie Egdar and Renzo Gracie's crew.
On the same card, Peralta earned a shocking knockout of Jason Young in just 23 seconds of the first round. Peralta has won nine out of his ten last fights with one being a no contest due to accidental head butt with Mackens Semerzier.