Cage Warriors 84 takes place at Indigo at The O2 in London. MMAViking.com is live in the UK to cover the four Norwegians on the card. Thomas Robertsen will be up first on the prelims, followed by Hakon Foss who will start off the main card, then Alexander Jacobsen. Kenneth Bergh is the co-headliner against Norman Paraisy.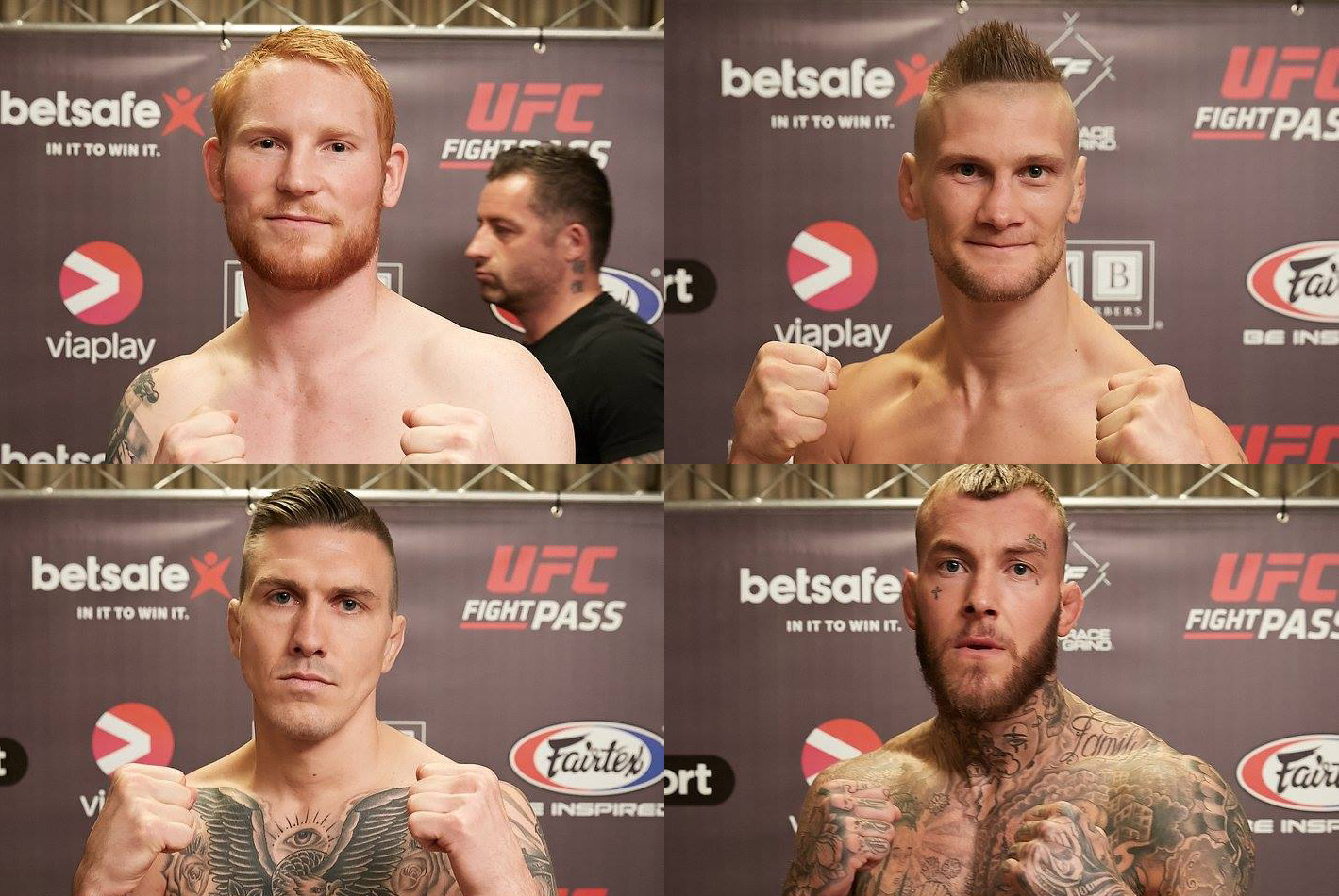 Live Results
PRELIM CARD
Thomas Robertsen vs. Phill Wells (175 lbs.)
Robertsen wins 29-28, 29-28, 29-28.  The Norwegian dominated the fight for all 15 minutes, using a variety of kicks to gain an advantage on the feet, and mixed in a couple take-downs.
Thomas Robertsen gets the decision #CW84 pic.twitter.com/4ewcmxSnNY

— Cage Warriors (@CageWarriors) June 2, 2017
MAIN CARD
Hakon Foss vs. Craig White (170 lbs.)
Foss loses by guillotine in the first round.  After an exchange of punches, the Norwegian went for the take-down, but was immediately locked up by White forcing the tap.
Craig White opens the main card with a HUGE submission Win ? #CW84 pic.twitter.com/9j1qMtfReb

— Cage Warriors (@CageWarriors) June 2, 2017
Alexander Jacobsen vs. Tom Green (155 lbs.)
Jacobsen won by unanimous decision.  Dominating bout the standup, and when getting the fight to the mat with damaging ground and pound.
Wow ? #CW84 pic.twitter.com/67vmgHLkQV

— Cage Warriors (@CageWarriors) June 2, 2017
Kenneth Bergh vs. Norman Paraisy (205 lbs.)
Bergh wins by guillotine choke in the second round, following a solid first round of out-striking the former Cage Warriors title challenger.
Kenneth Bergh delivers a Submission in the Co-Main #CW84 pic.twitter.com/ySDxeWSk0t

— Cage Warriors (@CageWarriors) June 2, 2017