David Häggström headlines the December 1st VISION FC card in Stockholm, where he defends the bantamweight title against Artemij Sitenkov. Häggström (6-1-1) will make the trip down south from his Renyi Fightcamp in Umeå to the capital for his toughest matchup yet. MMA Viking asks the Swede about changes in his training camp, headlining such a stacked card, and his new tattoo.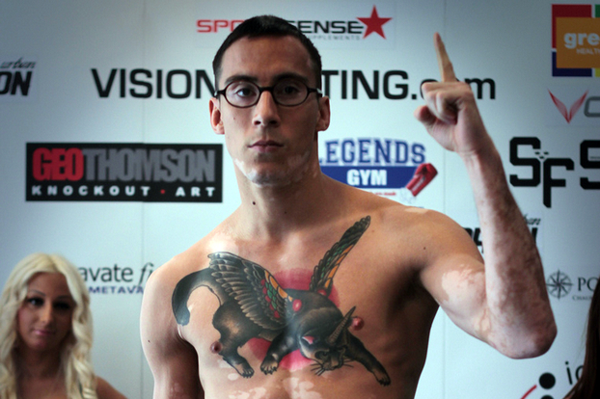 Exclusive Interview
How does it feel to headline such a stacked card in your home country of Sweden?
It feels incredible to be headlining this card in my own country. Even though I'm from the northern parts of Sweden, it definitely feels like I'm having home field advantage. And I'm really looking forward to show the crowd in Stockholm what I'm capable of. But I have to say, any other fights from the main card could headline this event. It's a awesome pool of talent fighting, that's for sure.
It seems that coach Troeng is on "vacation". Tell us about your fight camp and preparations for this bout.

The fight camp has been good, since both me and Andreas Ståhl are fighting at the same event, we've helped each other out during the preparations. We also went to the cool guys and girls at the Griphouse in Glasgow to prepare for this fight. They really welcomed us with open arms, and training with the likes of James Doolan, Paul Mcveigh, Robert Whiteford and the other Dinky Ninjas was an awesome experience. It feels as if I've been preparing for this fight since the beginning of the summer, the training back home at our gym has been taken to another level the past year. We're on a roll right now.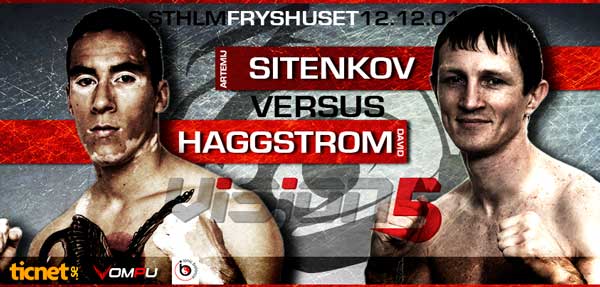 How did you feel when you were set to defend you title against the submission ace Sitenkov? How do you see this bout going?

I see the fight ending with my hands raised into the air. It feels good to fight such a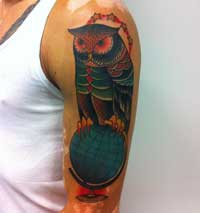 highly respected fighter like Sitenkov. He's been in the game for a long time, and managed to finish some of the best in Europe. I definitely respect his grappling pedigree and I'm aware of the danger he possesses. But I think I have to correct game to shut him down.
You recently added an owl tattoo to your arm, what is that a symbol of?
Yeah, I added a owl sitting on the earth. It's a symbol of two of the things I value the most in life. The search for wisdom, and the search for adventures. I've been restless since the day I was born, wanting to explore the world. And I have always tried to gain wisdom and excel in every aspect of life. So I figured that those two symbols together represents the way I want to carry my life in some way.
Please list any sponsors or anyone you'd like to thank
I'd like to thank the guys at Renyi Fightcamp, like I've said, we've got something great going on up here in the north. Thanks to all of the wonderful people in Glasgow at the Griphouse, who let us in to their gym with open arms.
I would also like to thank my friends and sponsors: Costas Greek Couzina/Costas Roastery; Alexander Hagman and Timelab, Filip Henningsom from Red Dragon Tattoo, Marc Strömberg from UÅ, and Epic Fighting,