David Teymur (7-1) beat formerly unbeaten Michigan-born Drakkar Klose (8-1-1) at UFC 218. The Swede used his left hand and left kick throughout to get the unanimous decision in Detroit.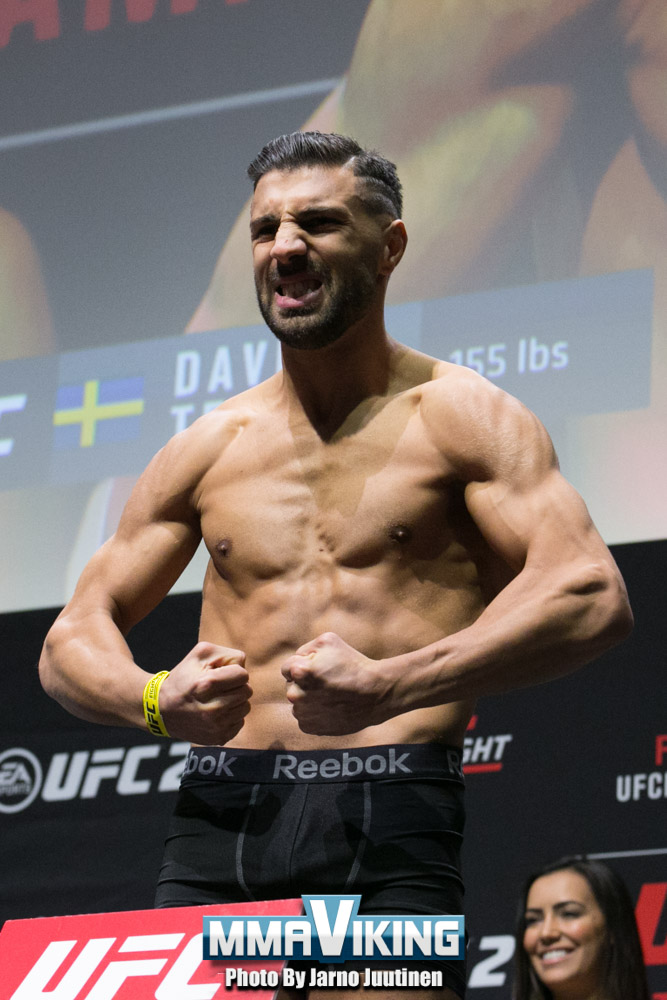 Immediately the frustration began for the American as he could not the distance against Teymur that used his low kick and sat on the left hand just waiting for the opportunity. Klose stands with his hands down waiting for Teymur to engage, and eventually a strange stop in the action as referee Herb Dean says Teymur is taking too many steps backward.
30 seconds left in the first round and Klose with a double-leg take-down, but Teymur immediately pushes back and scoots to the cage where he is able to push away and get the fight back to the feet.
Klose tried again to get the fight to the ground, this time with a single leg attempt, which his corner told him to do, but the Swede defends. Left kicks low and high are scoring the patient Teymur. A take-down attempt with two minutes left from the Allstars Training Center fighter, but can't get it.  Now it is Klose that gets in on a double-leg takedown, but somehow Teymur gets out.  A missed left, and Drakkar in for a take-down again, but it is defended. Teymur with a take-down with 30 seconds left and lands a good left hand on top.  "We are down 2 nothing" says the American's corner.
Flying knee, then a headkick from Teymur that damages early. Klose now moving forward in desparation. A nice left knee to the body from Teymur, but an eye poke from the Swede at the end.  A stop of the action for Klose to clear his eye.  A take-down from Klose, and he finishes by pulling on the shorts butTeymur wants nothing to do on the ground and finds his way out by pure will.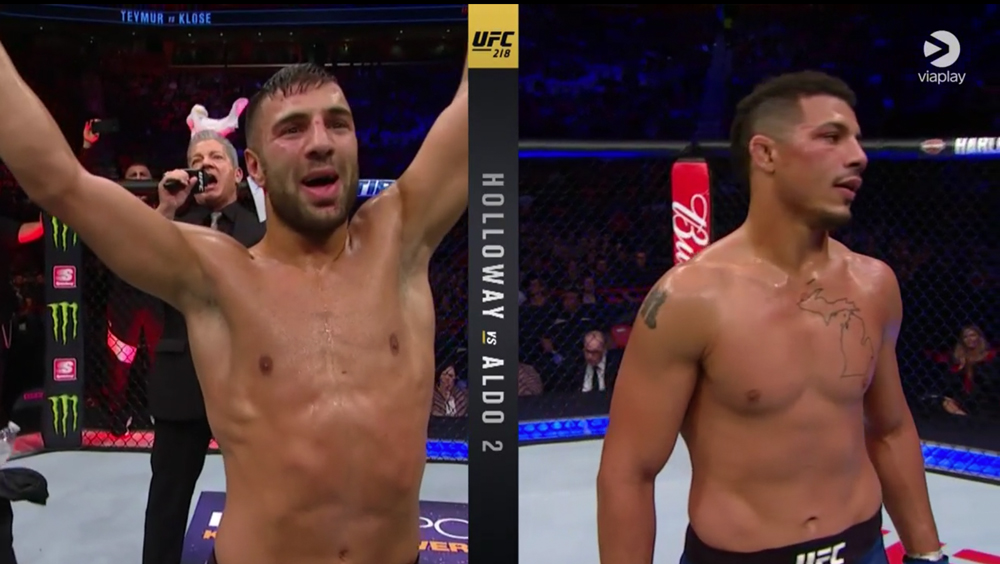 In the end it was a unanimous decision from Teymur with 30-27, e0-27, and 29-28 on the score card.
Teymur has had a huge 2017 with a unanimous decision victory over Lando Vannata at UFC 209 and another win on this big 218 card at the Little Caesars Arena in Detroit, Michigan.