Today Swede standout Diego "The Silencer" Gonzalez posted on Facebook "It's nailed. Andre Winner welcomes me to the 70 kilo weight class!"
The bout with UFC veteran Winner will take place Saturday, December 10th at the Capital FM Arena, Nottingham. Gonzalez will be making the much anticipated drop to lightweight after a successful career at middleweight.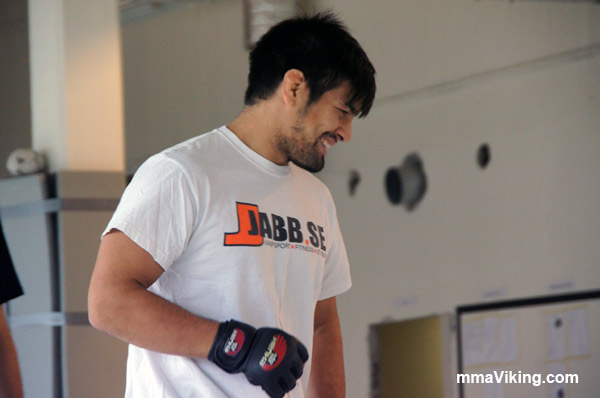 Gonzalez is hot off of a 1st round submission over Jarkko "Forging Hammer" Latomäki at Botnia Punishment X in September where he took his first step to moving from middleweight to lightweight with a 75 kg catchweight bout.
Most Recent Bout with Jarkko Latomäk
Andre Winner from England and is most known for his run on Spike TV's The Ultimate Fighter where he represented the UK all the way to the finals, where he lost to Ross Pearson in the Finale. He then went 2 and 3 in the Octagon before being released. He most recently fought on September 10th at BAMMA 7. Finland's Niko Puhakka was set to face winner, but has been repleaced by the Swede.