Swede Emil Hartsner (5 wins, 1 loss) will headline Trophy MMA's card on August 30. The promotion announced that the bantamweight will top the "Summer Break" card, which will take place at the Amiralen in Malmo Sweden.  "This is a chance to see me before I pack my suitcase for LA" posts the Swede on Facebook about his post-fight plans to move to the USA where he has been training on and off over the last year.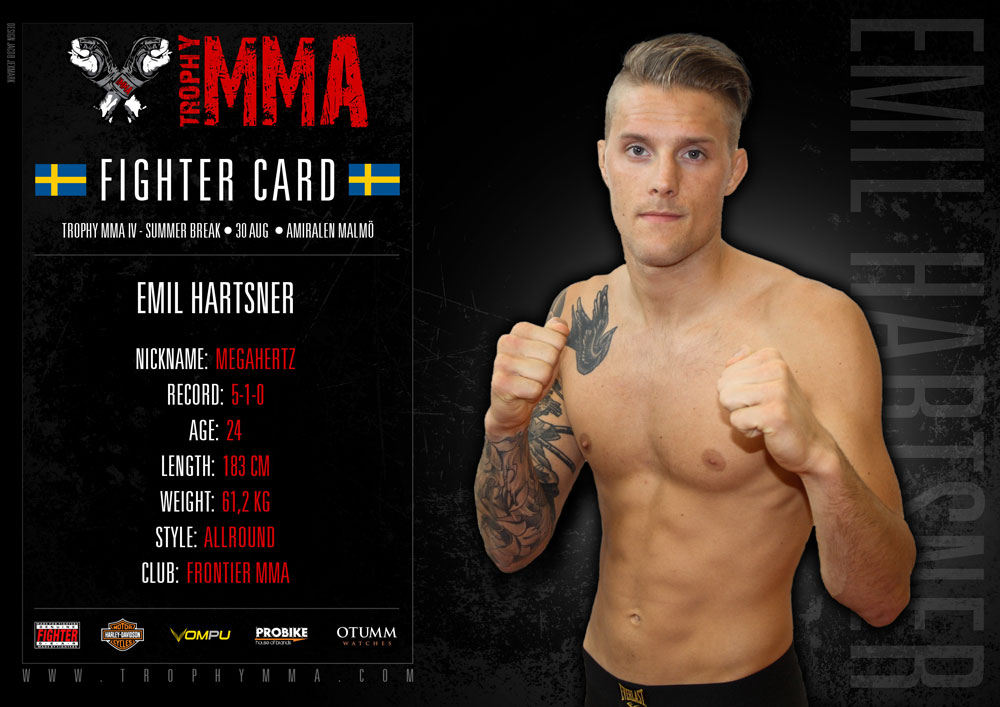 No opponent has been announced for Megahertz.  The Ultimate Fighter 18 fighter was last in the cage this past May against Ukrainian Dmitry Shapoval (5 wins, 4 losses), whom he submitted in the first round at European MMA 9 card.  The bantamweight rebounded from his first lost, which took place in his prior fight against Finn Toni Tauru.
This is the promotion's fourth show and first event not taking place around New Years.  The card is being labeled as "Summer Break 1".
The last card, Trophy MMA 3 took place on December 28, and included Swedes Martin Svensson, Jonatan Westin, and Christian Golcic.