Minna Grusander (5-1) will make her Invicta debut on Saturday, March 24. "Brutsku" will face Fernanda Priscila "Pitbull" Barros Pinheiro (2-1) on the Invicta FC 28 card at the Union Event Center in Salt Lake City.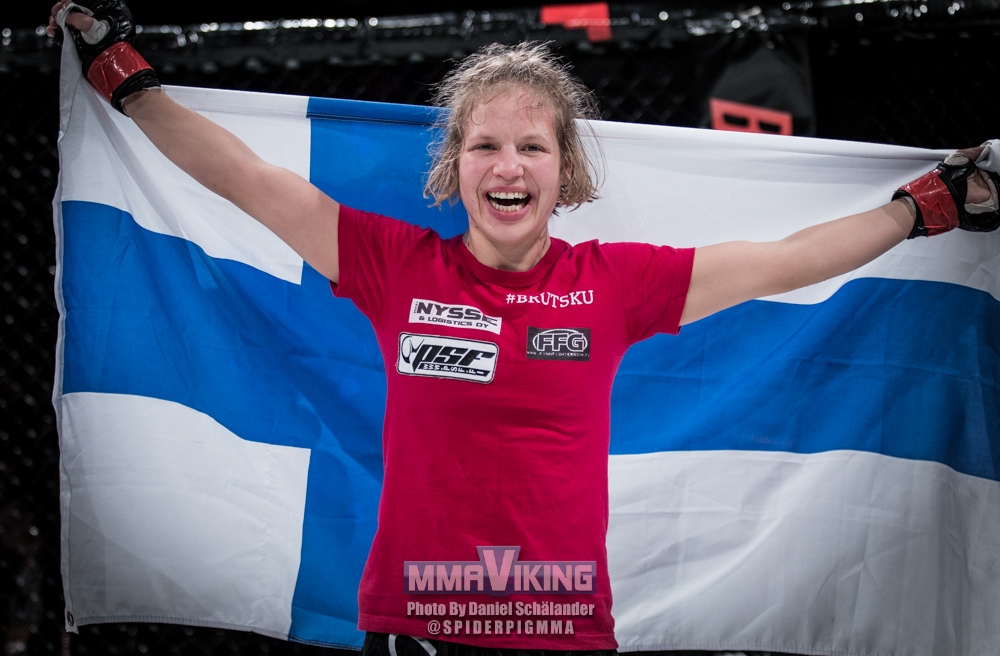 The FinnFighters Gym fighter won her last three fights and was the 2017 Nordic MMA Women's Fighter of the Year. The IMMAF 2015 World Championships's only pro loss was against the elite striker Japan's Syuri Kondo (now 6-0 with win in UFC) in a historic women's headliner at Pancrase 284 in Tokyo.
"Brutsku" returned to winning ways in May at FNF 14, stopping Tiia Kohtamäki in the third round in her hometown of Turku. In November, Grusander won in impressive fashion at FNF 15 with a first round rear-naked choke over Elena Belaya in the first round at Karkkila Fight Night card. Less than one month later, Minna stepped on up short notice to dominant local Hanna Gujwan at Ladies Fight Night 8 in Lodz, Poland.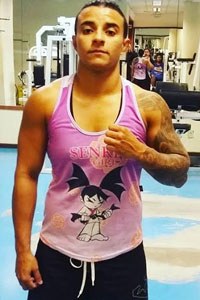 Pinheiro has a 2 win and 1 loss record, and will come into the bout with a win at Mix Combat 2 in August of 2015.   A long layoff for the 29 year old Brazilian fighter.
The current eight-fight card for Invicta FC 28 can be found below:
Strawweight Title Bout: Janaisa Morandin (10-1) vs. Virna Jandiroba (12-0)
Strawweight Bout: MIZUKI (12-4) vs. Milana Dudieva (11-7)
Flyweight Bout: DeAnna Bennett (8-3-1) vs. Karina Rodríguez (6-2)
Strawweight Bout: Kali Robbins (5-0) vs. Pearl Gonzalez (6-3)
Atomweight Bout: Minna Grusander (5-1) vs. Fernanda Priscila (3-1)
Strawweight Bout: Kal Schwartz (1-1) vs. TBA
Bantamweight Bout: Kerri Kenneson (2-0) vs. Chelsea Chandler (0-0)
Atomweight Bout: Jillian DeCoursey (1-0) vs. Rebekah Levine (1-0)