Jaakko Väyrynen, a member of Team East Front from Mikkeli, Finland failed a doping test which he had given at the beginning of November. The news came from the Finnish MMA Association (Suomen vapaaotteluliitto ry) and posted on their website.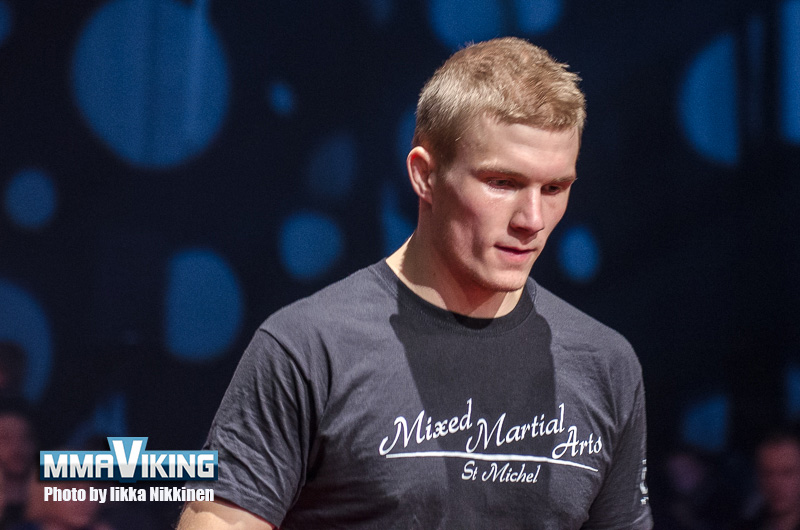 The test showed traces of 16b-Hydroxystanozolol which is the major metabolite of stanozolol. Stanozolol is an anabolic steroid illicitly used for growth promoting purposes in animal production. Stanozolol is an anabolic steroid banned in competing athletes. Väyrynen fought previously at Kuopio Fight Night where he rebounded from a two fight losing streak after submitting Swedish fighter Martin Fouda.
As a penalty for failing his doping test the Finnish Mixed Martial Arts Association has given Väyrynen a two year ban from competing. The Finnish MMA Association have agreed to uphold the doping regulations made by the Finnish Anti-Doping Committee.
Finnish MMA fighters have been tested regularly for the past couple of years in competitions and also during training camps.