Finn Glenn Sparv returns to the Full Metal Dojo event in Phuket, Thailand next Saturday. "I'm fighting a frenchy at Full Metal Dojo 2" says the Team Quest Thailand to MMAViking.com about based fighter about his opponent Jason Ponet.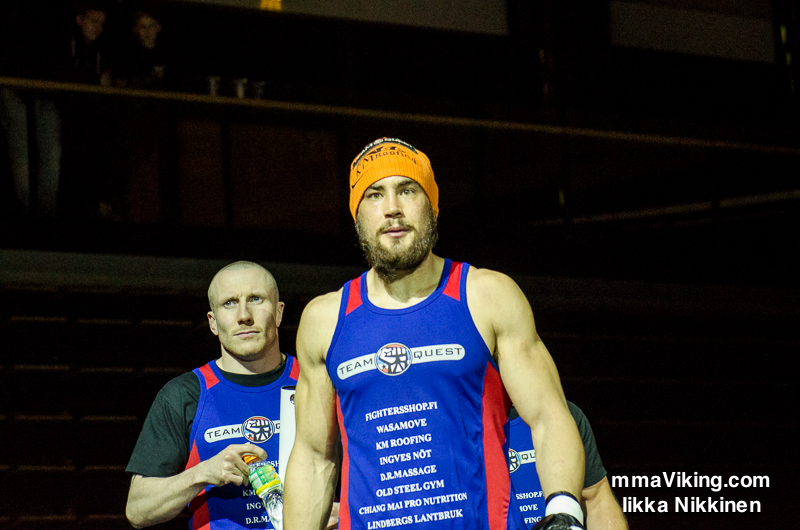 Sparv is the current Cage champion, beating fellow Finn Kai Puolakka this February by majority decision to capture the belt. The Team Hobbit MMA fighter looks to build on his improving 9 win and 3 loss record, which includes his last win at at Full Metal Dojo in June. "Just gonna walk in fuck shit up and walk out with another win." says the outgoing fighter.
"Yes been studying some tapes with my coach and trying to set up some kind of gameplan that I'm supposed to follow. He moves around a lot, some kind of karate kid, he probably thinks he's machida or something."
Ponet trains out of France's Impacts Aquitaine and is coming off a win against David Baron this past February at 100% Fight 18. Ponet has a loss on his record to another viking in Besam Yousef, who submitted the fighter in the first round.
"Thanks to all the guys and crew at team quest helping with the preparation for this fight. And to my supporters KM-Roofing, Ingves Nöt, Chiang Mai pronutrition, Old Steel Gym. Thank you!!"