Gunnar Nelson (16-2-1) is in the minority of fighters that currently have no chance to fight on a UFC event in his or her home country.  But, Gunni hopes that the legal nature of MMA in Iceland will be clarified soon, making its way for a possible UFC event.  "It's in the making, but these things take time." says the recent UFC FN London winner to MMAViking.com.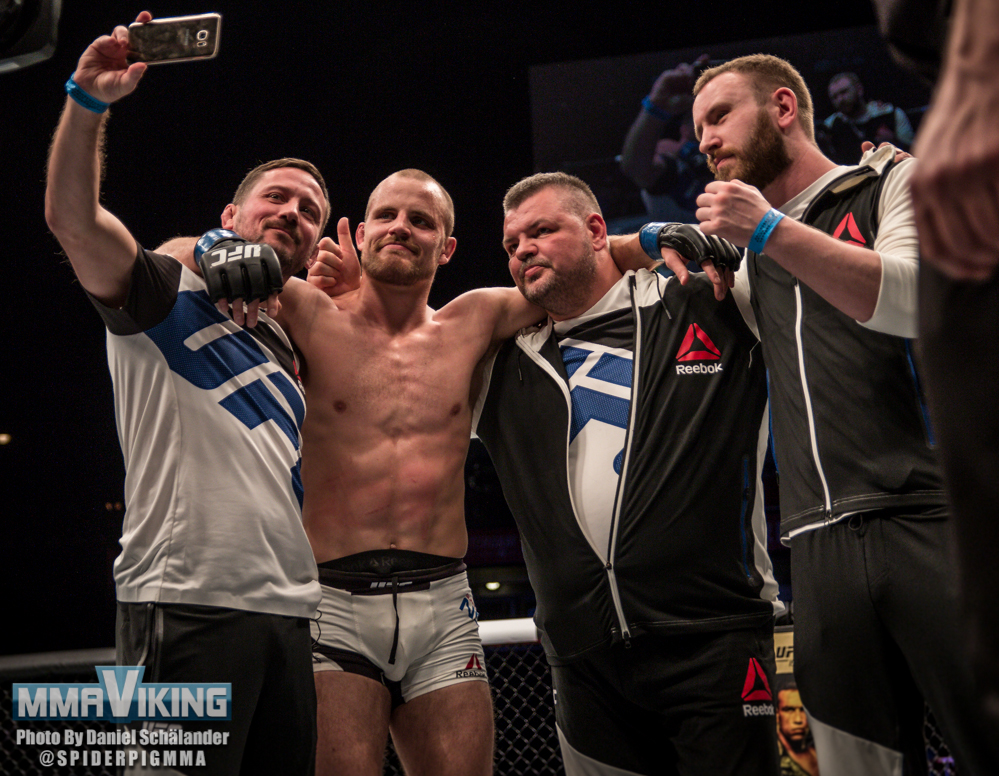 In Iceland, MMA isn't explicitly illegal, like professional boxing, but there is not any legislation or laws permitting it.
"We have been looking to legalize it like the Swedes did it." – Nelson
There are many parallels between Iceland and Sweden in terms of illegalities of combat sports. Professional boxing was banned between 1970 and 2007 in Sweden, and MMA was under much of the same legislation as their combat sport counterpart until emerging with the Swedish MMA Federation (SMMAF) in 2007, which has been sanctioning events since 2008 including four UFC events in Stockholm so far, and another one coming in May.
"People (in Iceland) can be a bit traditional…. as they would say with 'violent things'." continues Nelson, who has been previously voted as the most popular athlete in any sport in Iceland.
"We are going to see the UFC in Iceland." – Nelson
"It has to happen…. it will happen." says the confident grappler, that furthers brings attention to himself and Iceland as he marches up the rankings.
Nelson submitted Alan Jouban (15-5) in the co-main event bout at UFC Fight Night London, winning another Performance of the Night distinction.  He has an impressive 16 win, 2 loss, and 1 draw record, and has already headlined and co-headlined events in Europe, and would be the obvious headliner for a card that would happen in Reykjavík, the capital and largest city of Iceland.  Sunna Davidsdottir, a Mjolnir teammate of Nelson, has a 2 win and 0 loss record in Invicta FC, and could also have a position on the card.
Watch the Video Interview with MMAViking.com