Gunnar Nelson is looking to keep busy, as the now #11 ranked welterweight has eyes on multiple bouts in the Octagon before the end of the year. "Gunnar wants to fights 2 more fights this year if possible" says Halli Nelson, father and manager, to mmaViking.com about Nelson's wishes.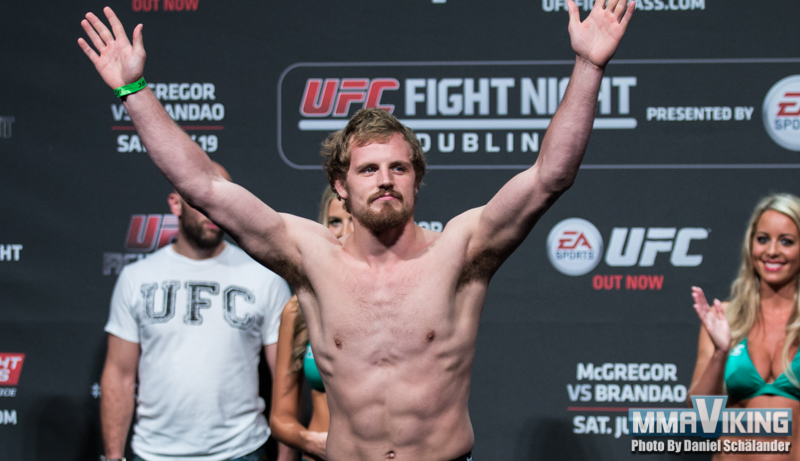 So far this calendar year, Nelson has only had one bout… and it was a good one. The Mjölnir / SBGi fighter unleashed a lethal one-two combination leading to a fight ending submission of Brandon Thatch at UFC 189 on July 11th.  With one bout in the books for 2015, the goal is now set at three as he was able to do in 2014.
"He learned a lot from the Story fight in Stockholm" comments Halli about the top grappler's admission that the split decision loss at October's UFC Fight Night 53 has been a platform to elevate his game to another level. "We believe he showed that in his fight against Brandon Thatch."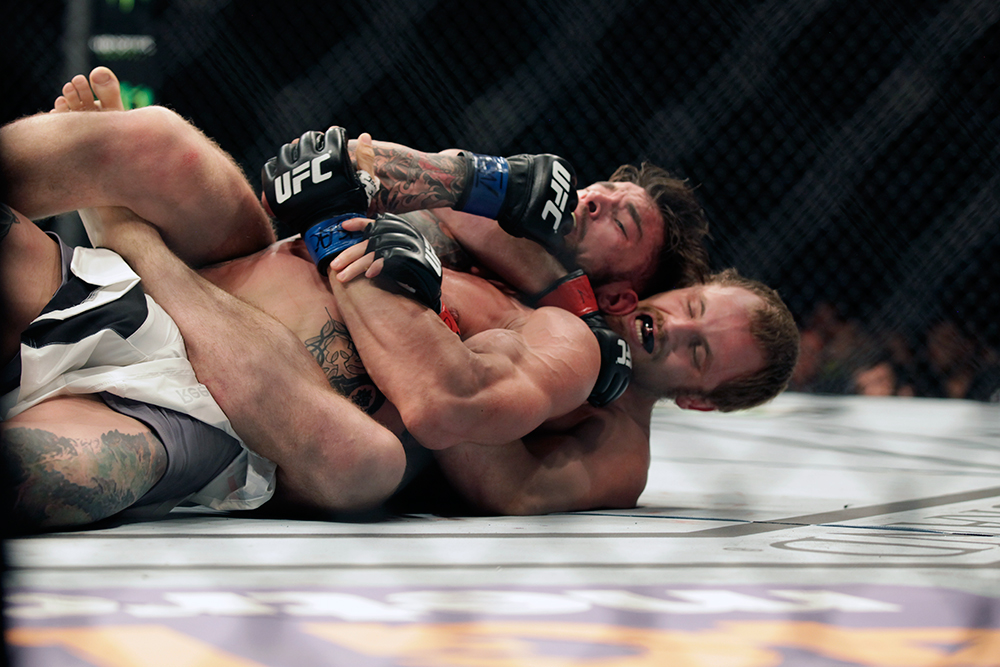 Nelson with a 14 win, 1 loss, and 1 draw record is back again with buzz as a future title contender.  The 27 year old is also now 5 and 1 in the Octagon and targeting a next location to add to his win column. "Gunnar would be very interested to fight in Dublin on October 24th. But first we have to get a good opponent (preferable top 10 ranked) for UFC Dublin."
Gunni has been adopted by the Irish fans as their own, as he splits time with Mjölnir in Iceland and Straight Blast Gym Ireland. Dana White even asked MMAViking.com at Fight Night Dublin last year if Nelson was Irish after hearing the local fans go crazy for the welterweight that was victorious in front of a sold out crowd.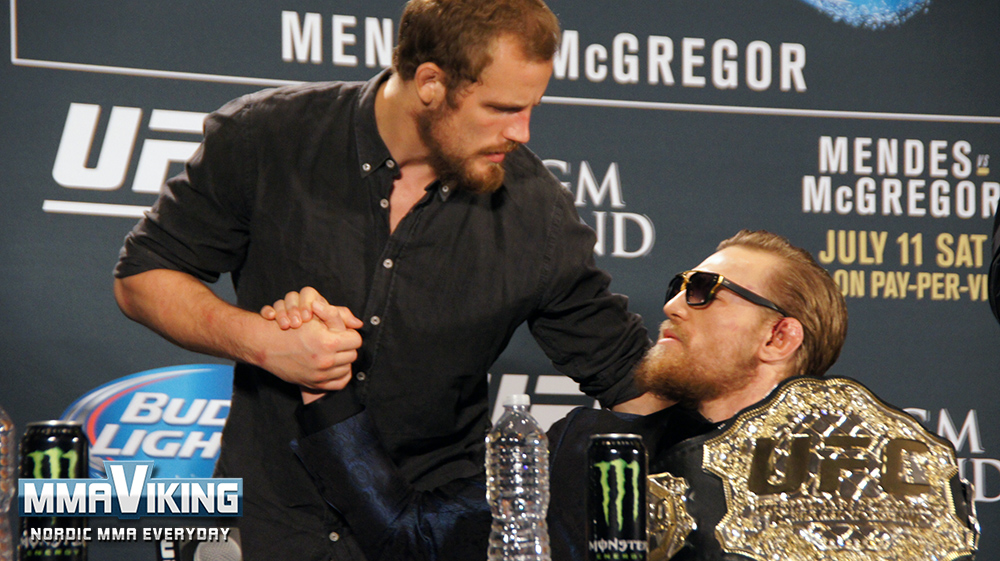 The teammate of Conor McGregor is now back in Las Vegas, where he finished his camp with the Notorious one ahead of UFC 189. With the Irishman now headlining UFC 194 on December 12 at Las Vegas' MGM Grand Garden Arena against champ Jose Aldo, Nelson again would like to be on the card together for a 3rd time. "We obviously don't know about Vegas yet but Gunnar would very much like a place on the UFC 194 card."
Don't be surprised if we see Nelson also make a reality series debut on the 22nd season of the TUF with McGregor and Urijah Faber coaching. "Gunnar is now back in Vegas to help out team McGregor on TUF." says Halli.