While many thought the striking advantage would go to the lengthy American Brandon Thatch, it was the grappling prodigy Gunnar Nelson that landed a one two punch that dropped Thatch. Gunni took his time on his way to finishing the fight rear naked choke at 2:54 of the 1st round.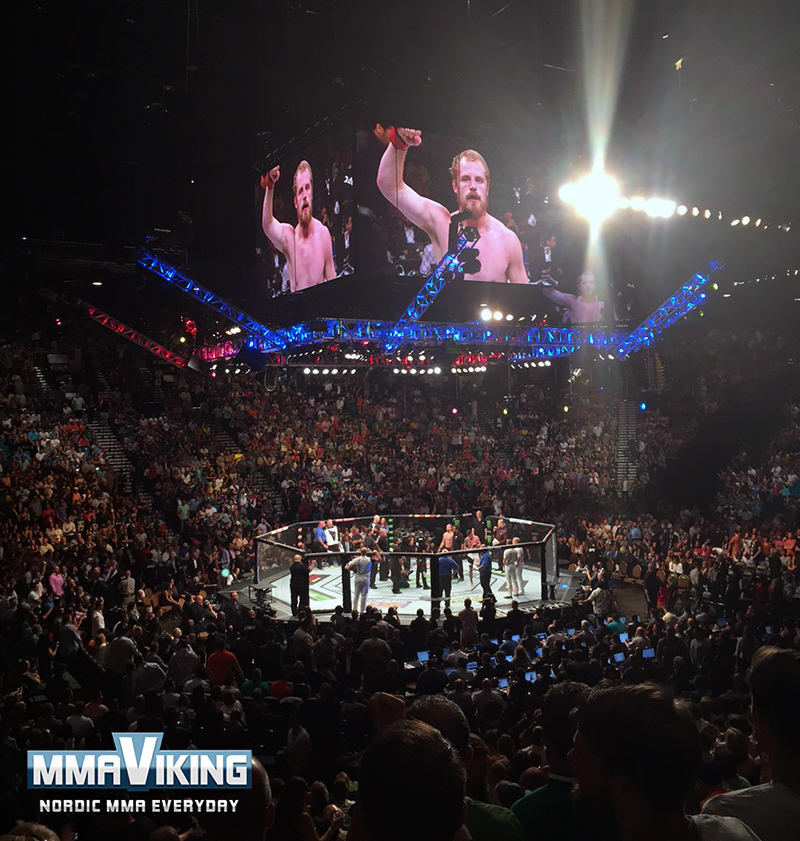 "The game plan is important, but with me, instincts take over and I'm just glad I was able to get the better of him." says Nelson shortly after the win as he bounced back from the first loss of his career. Nelson told Joe Rogan in the post fight press conferences that he focusing on improving his stand-up game.
Nelson moves to 14 wins, 1 loss, and 1 draw in his pro career. The welterweight has now won five out of six bouts in the Octagon, and again is a top prospect moving forward in the division.
.@GunniNelson w/ another DOMINATING performance. WOW!#UFC189 http://t.co/sBoZJQj1zh

— UFC (@ufc) July 12, 2015
"The fans here tonight were so amazing. My team is half Irish and they were out in full force tonight to support us. I definitely felt at home." says Nelson about the traveling Irish fans that have called him their own with the SBGi connection.