UFC Fight Night Glasgow takes place this Sunday with Iceland's Gunnar Nelson (16-2-1) taking on Argentina´s Santiago Ponzinibbio (24-3-0) in the main event. "I'd imagine the crowd will be something like Dublin" says Nelson at today's media day, that will be a fan favorite stepping into the Octagon.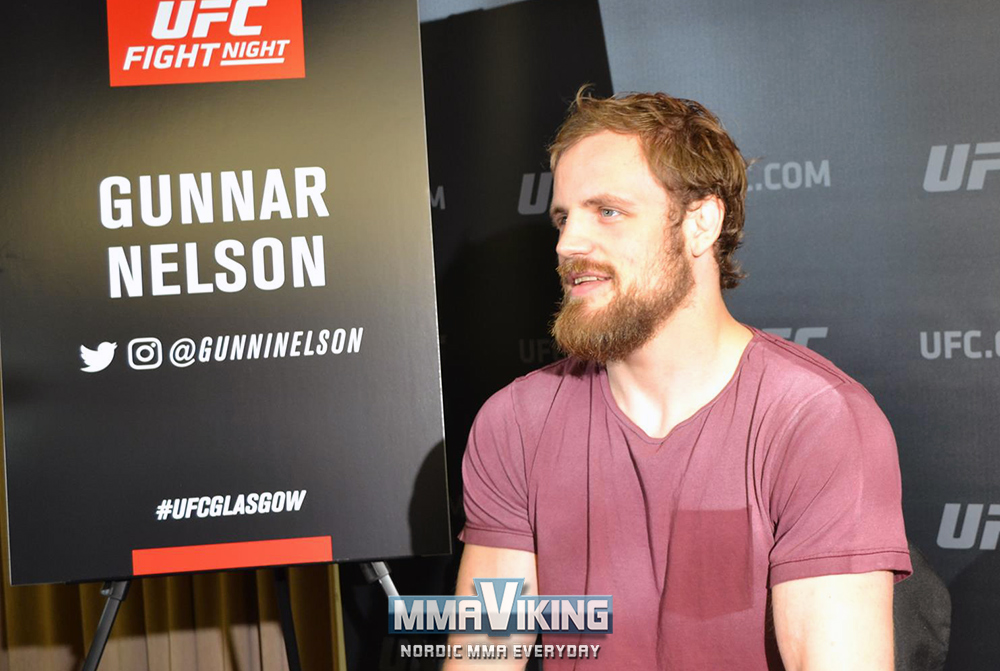 "Gunni" and Ponzinibbio having a combined 24 first-round finishes, so this might lead one to predict a quick finish.  With the Iceland fighter coming off a submission win over Alan Jouban in the co-main event at UFC Fight Night London, Nelson says he just had his best fight camp ever.  "I'll try to do my camps entirely at Mjolnir, the facility is incredible."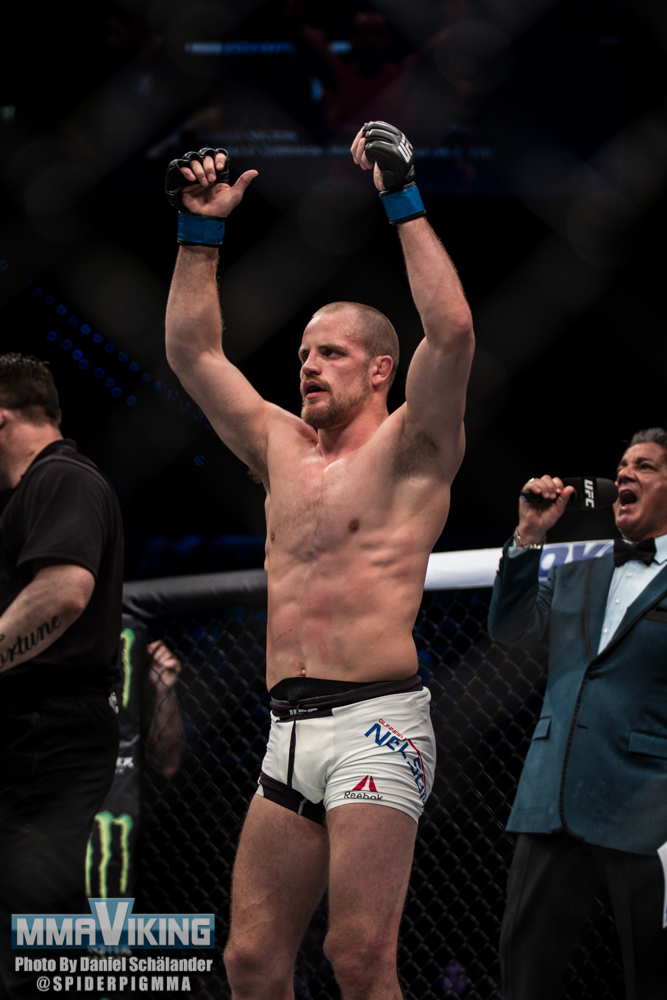 The grappling prodigy is enjoying the benefits of the new super sized Mjölnir gym, which opened in February.  The gym is approximately 3,000 square meters and built on the foundation of an old bowling alley.
Nelson is on a two fight winning streak, and with his #8 UFC ranking, will be looking for another charge to the top with a quality win over Ponzinibbio that has 4-straight wins of his own. "When I was offered a main event in Scotland, I didn't want to turn that down. It was a very interesting prospect to me to fight here so I took the fight."
"He's dangerous, you have to be careful but if I see an opening, I'll take it. I'll go in there and try to finish the fight in any way I can, whether that's by submission or knockout."
MMA Viking will be reporting live from Glasgow during the weigh-ins and fight night, so be sure to check back here this weekend to get the latest news for UFC Glasgow.
Note : Darren Russell and Ryan O'Leary contributed to this article.