While former opponent Jon Jones is in police custody for an alleged hit-and-run accident, Alexander Gustafsson is dealing with a back injury. Aftonbladet.se first reported the news of The Mauler changing his focus to rehab instead of hard sparring in his training camp for his upcoming bout.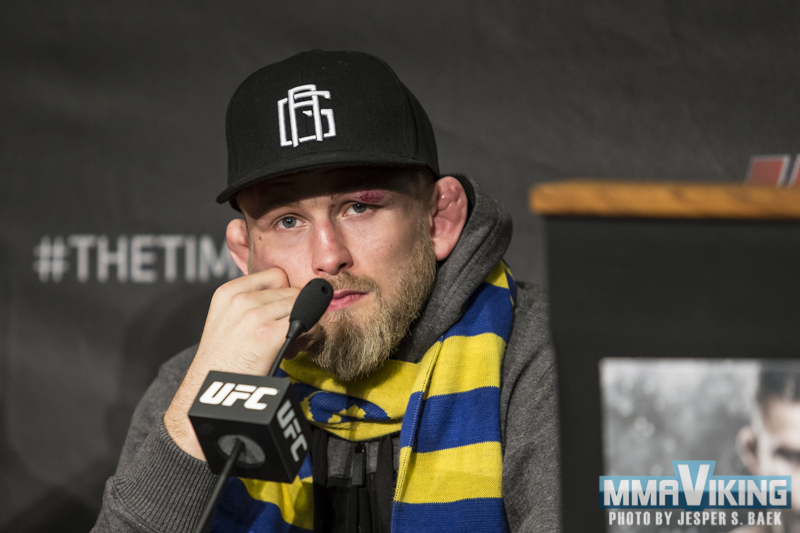 Gustafsson was set to promote his June 20th bout in Berlin last week, but the PR event took place without the former title contender.  Now, the reason for the cancellation comes to light as a back injury pulled both the Swede and opponent Glover Teixeira from the press tour.
"Where are we now … It's seven, eight weeks left to brawl. There is a five rounds fight and required ten weeks of construction. But I still hope and positive." says manager Tomas Ghassemi about Gustafsson's participation as planned on the upcoming European card.
"The doctor says that the pain will go away, so right now we can only wait and see."
The Allstars Training Center fighter has amassed a 16 win and 3 loss pro record since stepping into the pro ranks in 2007.  The Mauler however looks to erase the memory of his last bout against Anthony Johnson at the Tele2 Arena in January, where the American stopped the Swede in the first round with punches.
The idea that Gustafsson should step in for a rematch against Johnson, who is set to face the legal entangled Jones, if the champion is pulled from the event.  However, it seems the sore back would eliminate this from being a possibility to jump in quickly to a bout on May 23 on UFC 187.