Road FC has announced that they have signed Norwegian MMA legend Joachim "Hellboy" Hansen. He will participate in a featherweight "Super Fight", however no opponent has been set yet.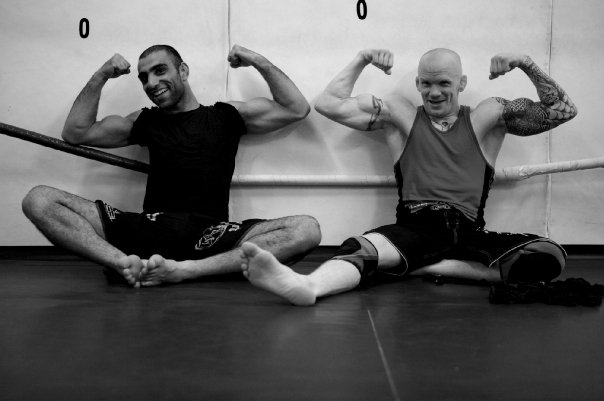 The star of Shooto, PRIDE and DREAM, has beaten the likes of Shinya Aoki, Luiz Azeredo, Rumina Sato, Takanori Gomi, Caol Uno and Hideo Tokoro. Hellboy will battle on Road FC 011 at the Olympic Hall in Seoul on April 13.
The 33 year old has amassed a 22 win and 11 loss record, and has won his last 3 of 4 bouts. His last MMA bout was a loss at Dream 17 in September, where he was submitted with an arm triangle by Tatsuya Kawajiri.
The Korean based road FC has already signed such fighters to the card as Luis Ramos, Yui Chui Nam, and Shoko Sato. The main event will be Ikuhisa Minowa versus Eun Soo Lee.
Hellboy Highlight
Announcement by Road FC
The Signing of Joachim "Hellboy" Hansen
Hansen will make his debut in ROAD FC 011!!
ROAD Fighting Championship Announces the Signing of Joachim "Hellboy" Hansen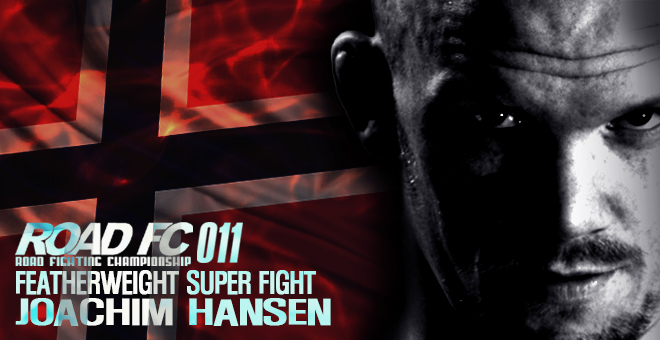 March 6, 2013 – ROAD Fighting Championship is very excited to announce the latest international addition to the roster, Norwegian Joachim Hansen, former Shooto and DREAM Champion. Hansen (22-11-1) holds a black belt in Brazilian Jiu Jitsu and is a veteran of many major international MMA promotions. He started his career in FinnFight, became the first foreigner to hold a title in Shooto Japan, then competed in K-1 Hero's, PRIDE, and DREAM. Hansen has notable wins over Shinya Aoki, Rumina Sato, Takanori Gomi, Hideo Tokoro, and Caol Uno.