As previously announced, Joachim Hansen would be returning to fight for Korean-based fight promotion at ROAD FC 011.  The former DREAM and Shooto champ, now has an opponent for the April 13 event in veteran Seo Doo Won.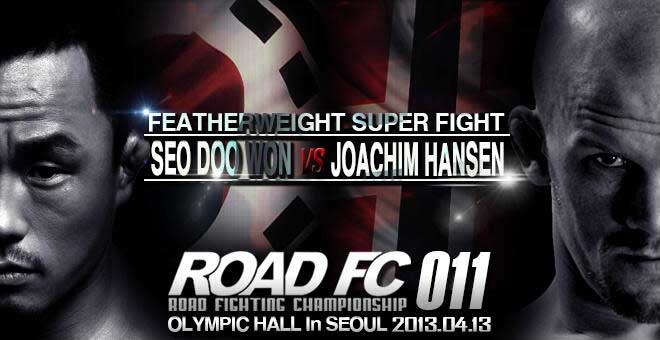 The Norwegian 33-year-old legend has amassed a 22 win and 11 loss record, and has won his last 3 of 4 bouts. His last MMA bout was a loss at Dream 17 in September, where he was submitted with an arm triangle by Tatsuya Kawajiri.  The bout with Seo Doo Won will be a Featherweight Super Fight.
Hellboy became the first foreigner to hold a title in Shooto Japan. He has also competed in K-1 Hero's, PRIDE, and DREAM, with notable wins over Shinya Aoki, Rumina Sato, Takanori Gomi, Hideo Tokoro, and Caol Uno.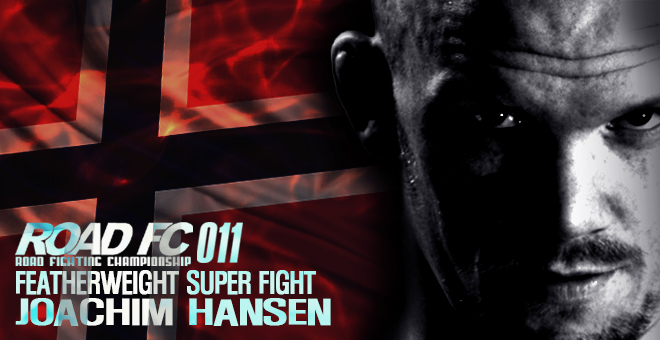 The "Korean Pitbull" has a record of 9 wins and 6 losses, but has put together a 6 fight winning streak, including being a star in the Road FC promotions notching his last wins at Road FC 1, 2, 4, and 8. His last bout was a decision victory over Toru Harai last June.

The Korean Pitbull Looking for the Finish Against Satoshi Nishino Photo from SHERDOG.COM
The event will take place in Seoul, South Korea at the historic Olympic Hall, and feature the Lightweight Tournament Final between South Korea's Nam Yui-Chul and Japan's Kume Takasuke.