"I feel amazing support, we just get more and more and more for every fight. I'm starting to explode back home. I'm super excited to be the first name representing Norway and Sweden. So all the fans back home have something to look forward to." says Jack Hermansson to MMA Viking.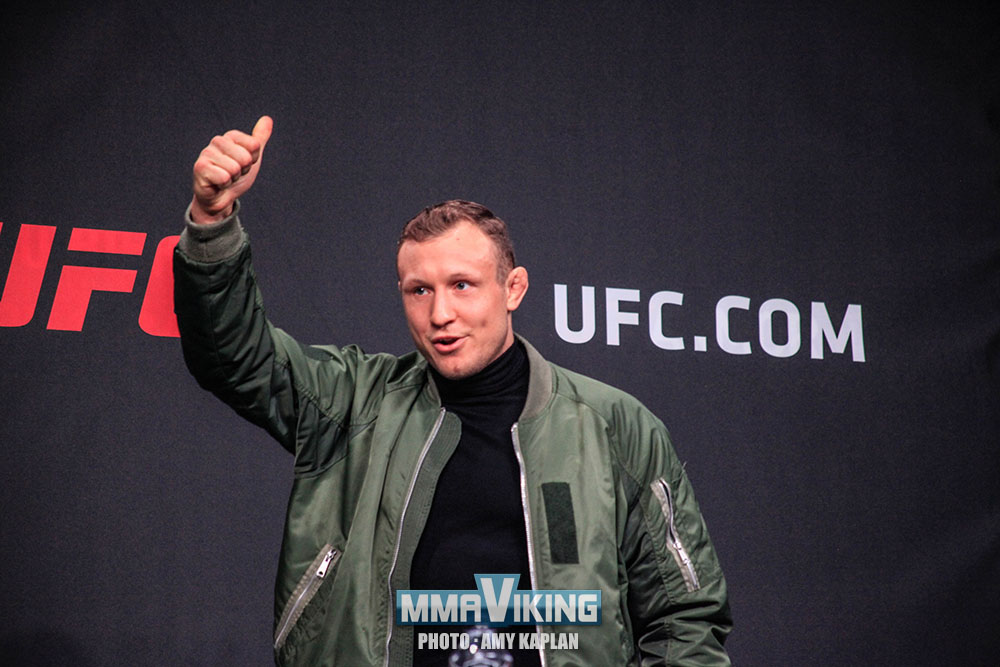 The Swede out of Norway's Frontline Academy takes on Ronaldo "Jacare" Souza and says that with the support of the fans he's confident he'll get the victory. " I feel like both countries are behind me," Hermansson told MMAViking.com
Hermansson stepped in to face one of the most dangerous grapplers in the world hopes to repeat his last performance an submit Souza in spectacular fashion. "I'll go for any finish, but I think the outcome if I submit Jacare will be really great because I don't think that's something many people expect," he said.
"He's very well known for his grappling and super respected. So I think that will cause some buzz if I manage to submit him as well."
Another man on everyone's mind is former UFC middleweight champion Chris Weidman, who Hermansson has been vocal about wanting to fight for some time. Now that he's got Souza in front of him, Weidman may be a thing of the past.
"Jacare for me is a bigger fight than the Chris Weidman fight," he said. "If I can win this fight, I feel like I"m in a position where I'm looking for the title. There has been talk of a fight between Paulo Costa and Yoel Romero. Eventually, those two will have to fight and maybe the winner of me and Jacare or if I win over Jacare, maybe I'll fight the winner of that fight. That could be an alternative.
I know Jacare is supposed to be promised a title shot if he wins. So if I beat him, it doesn't necessarily put me in the same position, but it doe put me up there as a contender."Tune in to watch Hermansson in the main event at UFC Ft. Lauderdale today.