Birgir Tomasson (1-0) made his pro debut at Shinobi War 10 last month, and now the Mjölnir fighter is ready to get back for his second.  "I'm back in the gym, and working on my game. Hoping to return to the cage in 2-3 months, better than ever." says the fighter to MMA Viking.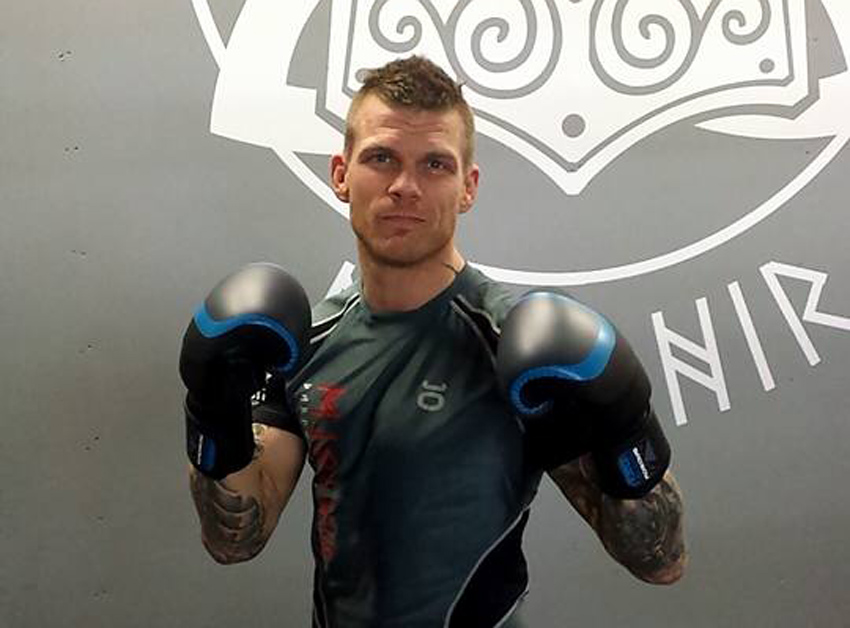 "I nailed him with a right hook as he was throwing his own, I saw him losing balance and went in for the kill, finishing the fight in just under 2 minutes." recalls Bigg Box on the fight against former amateur Shinobi Wars champion Anthony O'Connor.  "He came out aggressive, sharp and fast. Caught me with a couple of shots. Would have been fun to go 3 rounds. I'm sure it would be a great fight. But I am very happy with the result."
"I love the thinner pro gloves, much more power in my punches." says Tomasson that represented Iceland at the IMMAF European Open and brought in a 3 win and 2 loss amateur record to the pro ranks.
"Now I want a title belt. Very soon!"
The 35-year old lightweight wants a Shinobi belt next.