Abdul Hussein (2-0) will return to the cage at CAGE 40 on Saturday, September 9 at the Helsinki Culture House. The decorated IMMAF World Champion and MMA Viking.com's 2016 Amateur Fighter of the Year will now make his drop to flyweight for the first time as he takes on Russian Ilkhom Aliev (1-1).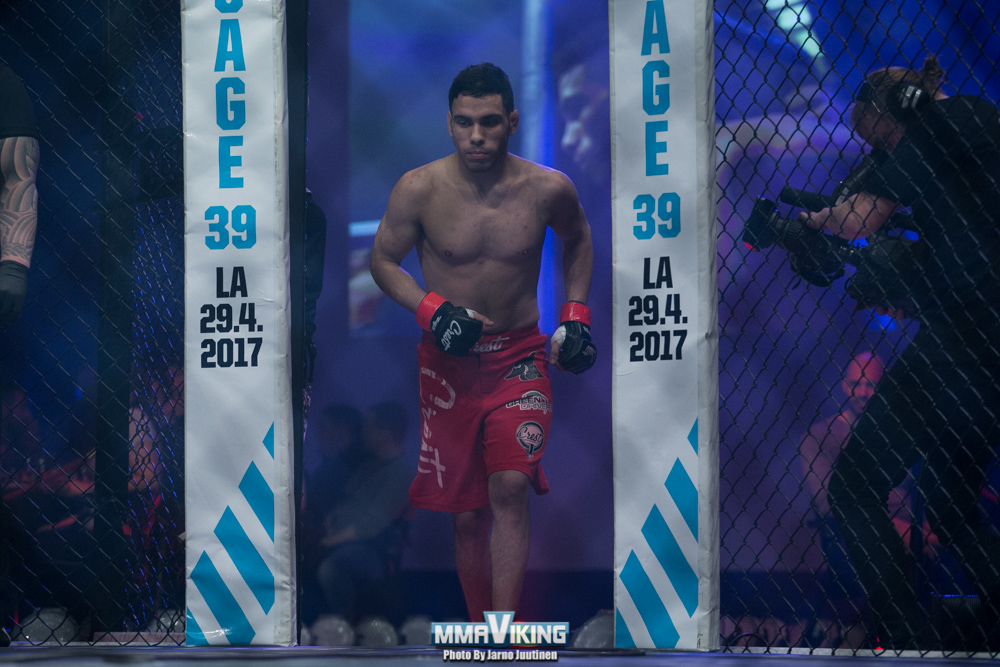 'Abba' is undefeated in his first two pro bouts, and most recently submitted Stefan Serghei (2-4) at Cage 38 in Helsinki.  In this catchweight bout, he hit the 129 lbs mark and will now attempt the 125 lbs weight class.
"I've watched one of my opponents fights on tape. He seems like a basic guy that has good energy and has the gas tank needed for working. He seems to have a pretty traditional Russian fighting style, pretty wild but not so accurate. Naturally he is not skilled enough for me – all should be fine as long as I'm able to maintain calm and pick my moments wisely. None of his techniques will cause me any problems and I'll find the openings for my low kicks and crosses." comments Hussein.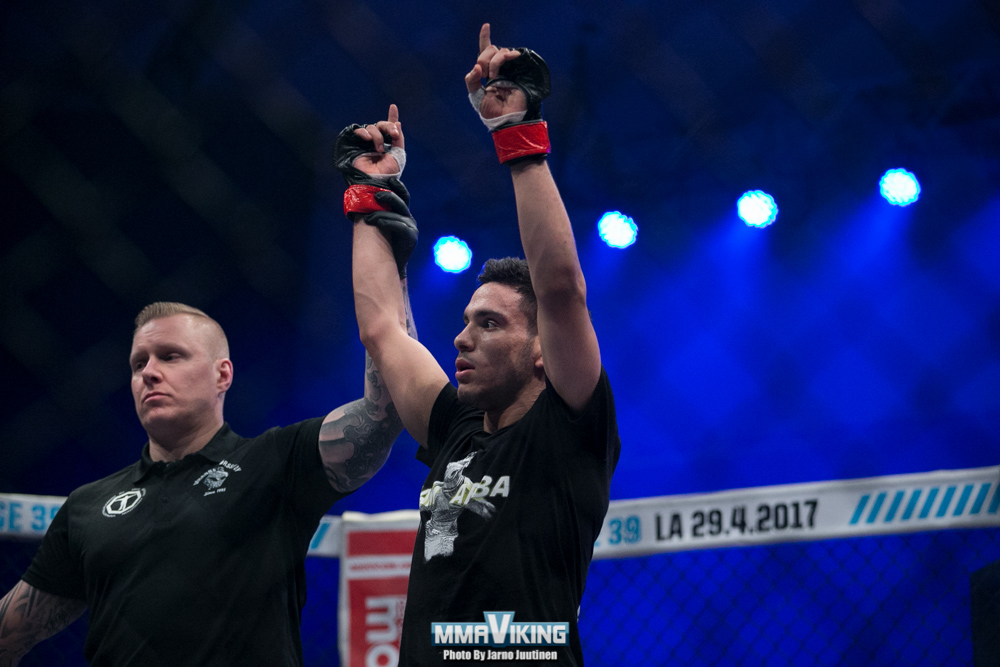 Hussein was supposed to have his 3rd pro fight at CAGE 39 in April, but the fight was canceled due to his opponent missing weight by 3.6kg.
"If not before, come second round and my opponents tend to fail in keeping up with me."
"Of course I was bummed at first, but I was already over it the next day. After all the training and preparing for the fight got me better and more experienced anyway, so it doesn't really feel like if I'd been on a break from fighting for six months. During that time I made lots of progress with all my strength and weaknesses" says the Finn out of Espoon Kehähait.
The CAGE 40 main event features Finn Joni Salovaara versus Brazilian Victor "KIKO" Marinho.