Jack Hermansson (16-3) is ready for a quick return to the Octagon. The Swede will be taking on Antonio Carlos Junior (8-2-1) in the newly announced matchup set for UFC Fight Night event in Sao Paulo, Brazil on October 28.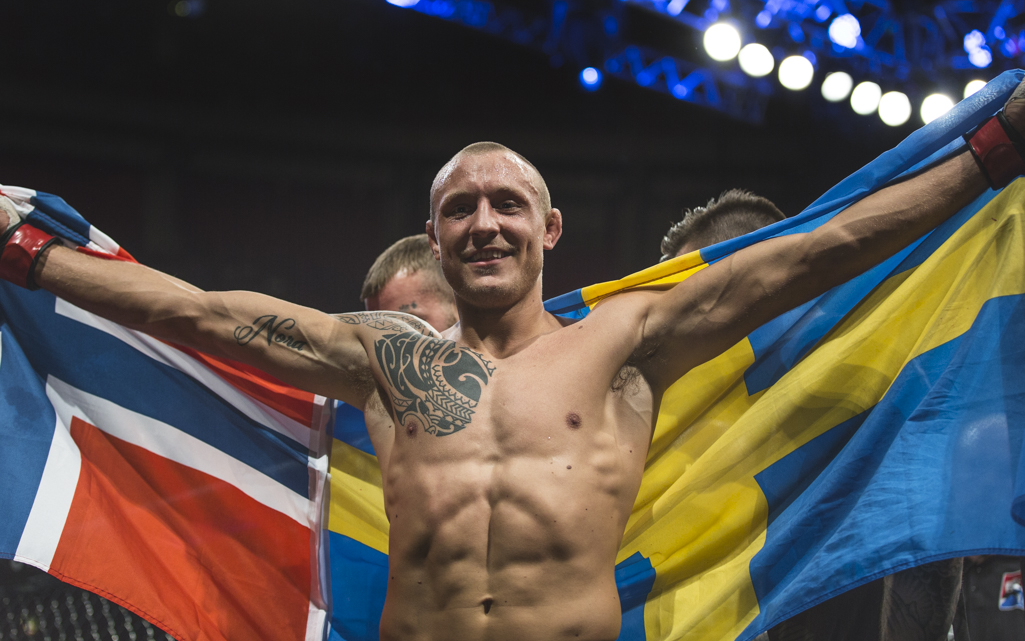 The Nordic Middleweight star improved his octagon record to 3-1 with a brutal ground and pound stoppage over the Brad Scott at UFC Fight Night 114 in Mexico City, Mexico earlier in the month.
Both fighters are moving up in the rankings.  The Brazilian "Cara de Sapato" has won three straight bouts in the Octagon, beating Leonardo Guimarães, Marvin Vettori, and most recently Eric Spicely in June.  The 27-year-old fights out of Champion Team / Nordeste Jiu-Jitsu.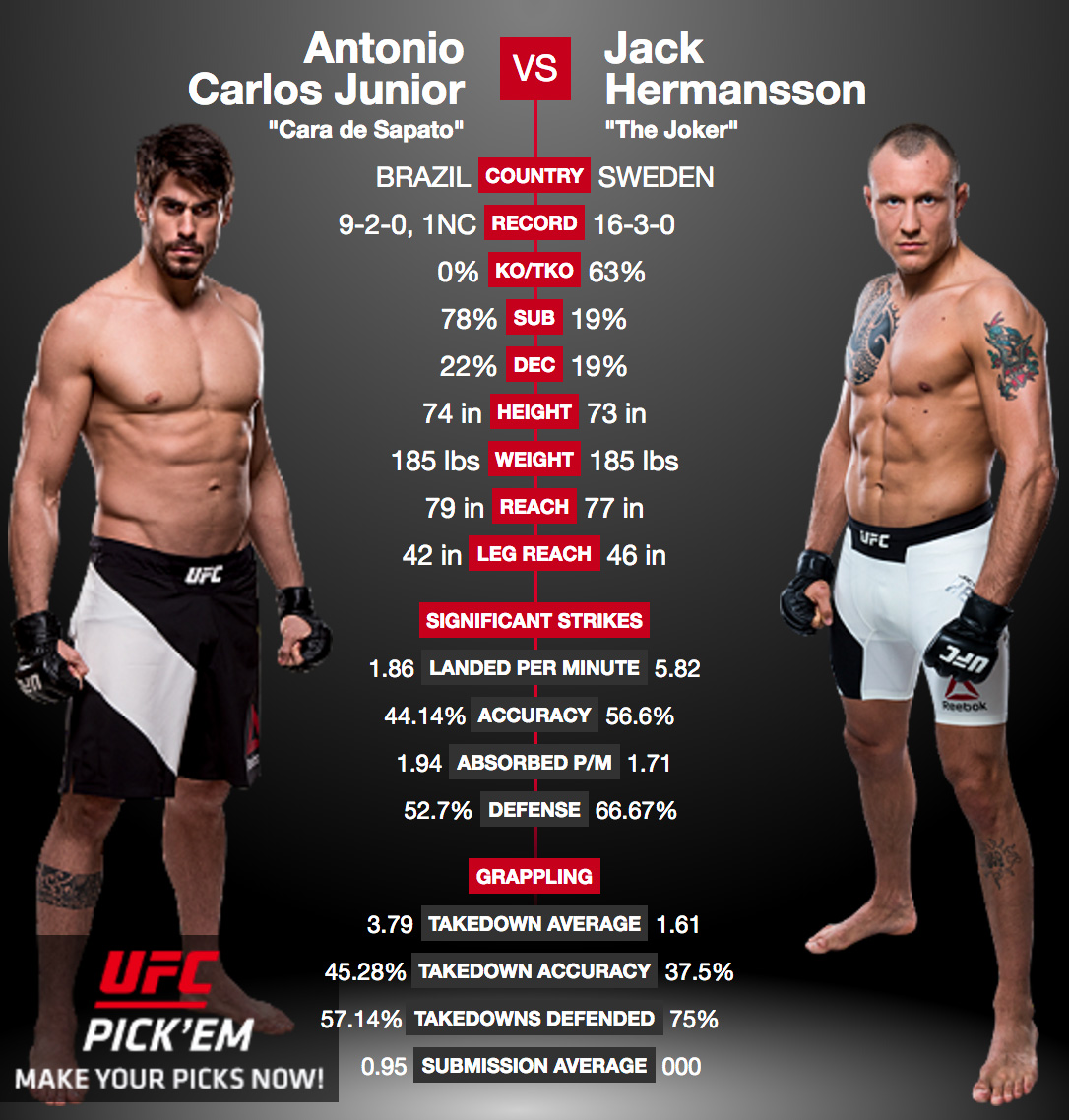 The Frontline MMA Academy fighter won his second straight bout in just 2.5 months, with his UFC Stockholm win over Alex Nicholson and following versus Scott.
UPDATE : Jack Hermansson posted on his Facebook page: "STATEMENT! It seems that somebody wants me to fight in Sao Paulo, Brazil in October. Unfortunatly I must dissapoint you all that this is wrong. Somebody must have mistaken me for somebody else beacause I HAVENT SIGNED FOR A NEW FIGHT… YET!"