It looked like Jack Hermansson (16-3) was set for a very quick return to the Octagon. The Swede was announced for a bout by the UFC with Brazilian Antonio Carlos Junior (8-2-1) yesterday, and made public on UFC.com. "Unfortunatly I must dissapoint you all that this is wrong." responds the Frontline Academy fighter after the news came out.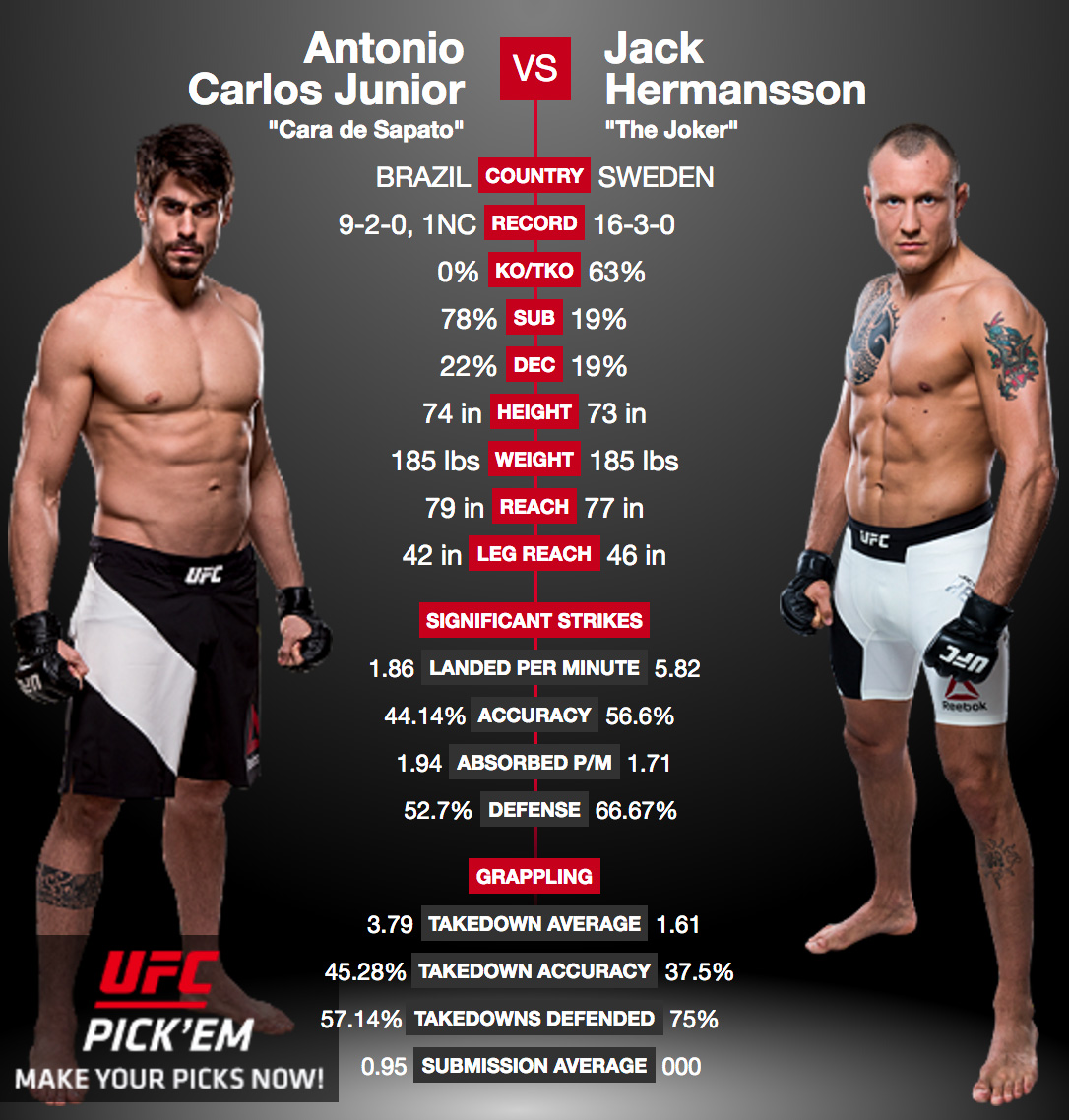 Today, a correction was made on the UFC's side announcing that Welshman Jack Marshman was actually the middleweight intended to face "Cara de Sapato" on October 28 in Sao Paulo.
"Somebody must have mistaken me for somebody else beacause I HAVENT SIGNED FOR A NEW FIGHT… YET!"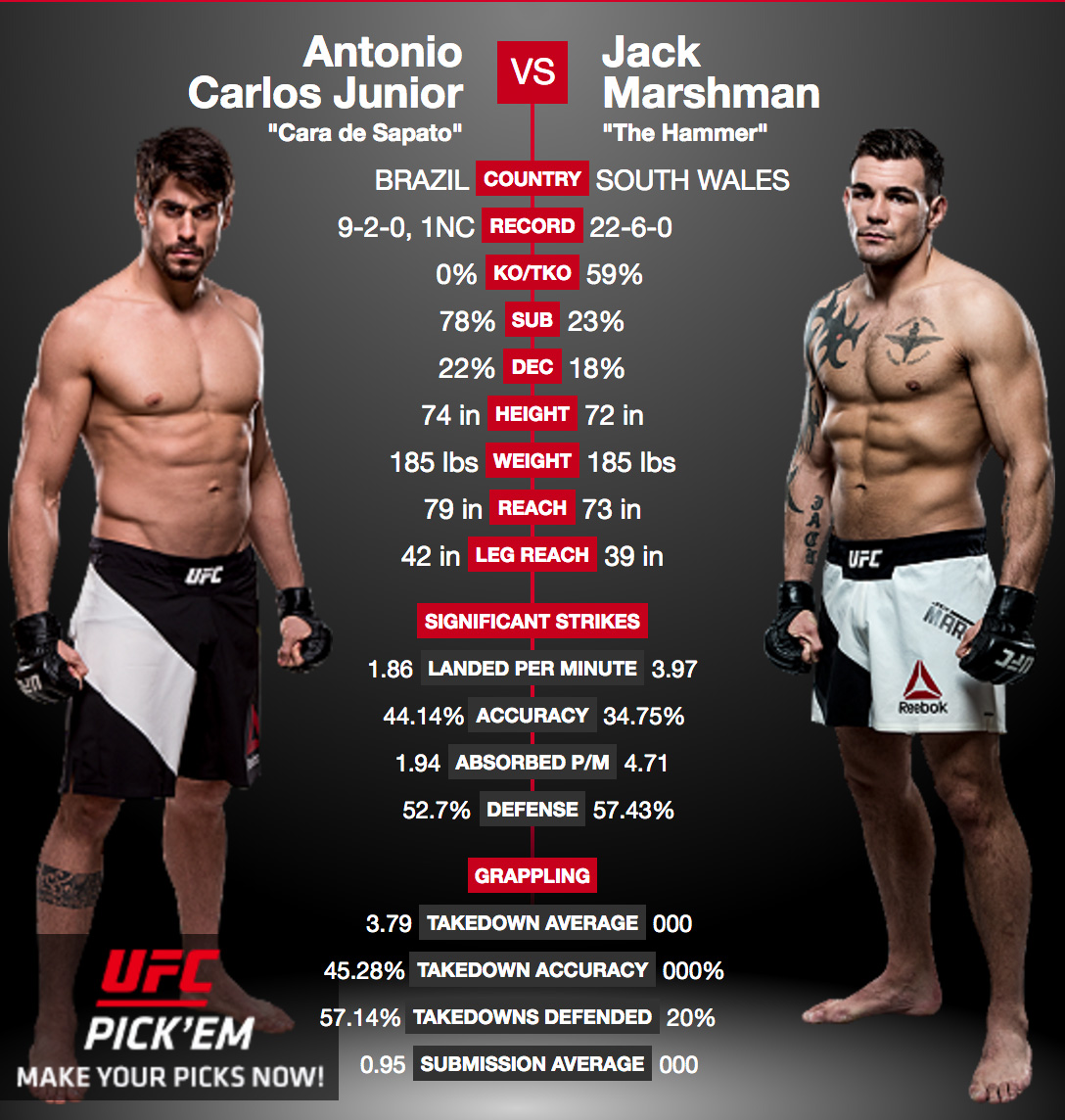 The Nordic middleweight star improved his Octagon record to 3-1 with a brutal ground and pound stoppage over the Brad Scott at UFC Fight Night 114 in Mexico City.  The Joker will have to wait till his next fight is booked to go for his fourth win, as the Hammer will be in for this matchup.