Frontline Academy fighter and Bellator veteran Jack Hermansson (5-2-0) will return to the Cage Warriors cage this weekend, against the more experienced Spaniard Enoc Solves Torres (13-6-0).
After a year long lay off, the Swede now training in Olso is eager to prove that he is one of the 'best middleweights in Europe'.  The experience wrestler is on a two fight losing streak after winning his first five bouts in the cage.  Hear from the Joker who talks to MMAViking.com during Cage Warriors 66 fight week.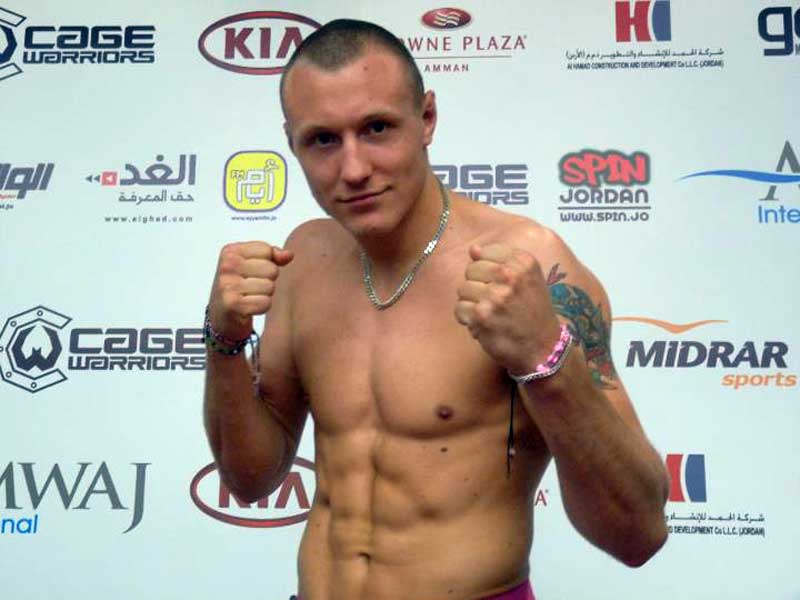 Interview
Whats training preparation been like and where have you spent the training camp?
It has been great. I have spent my camp in Oslo.
How does it feel finally getting back to the cage after being absent for exactly a year on fight day?
It feels great! Im super excited to do what I enjoy so much!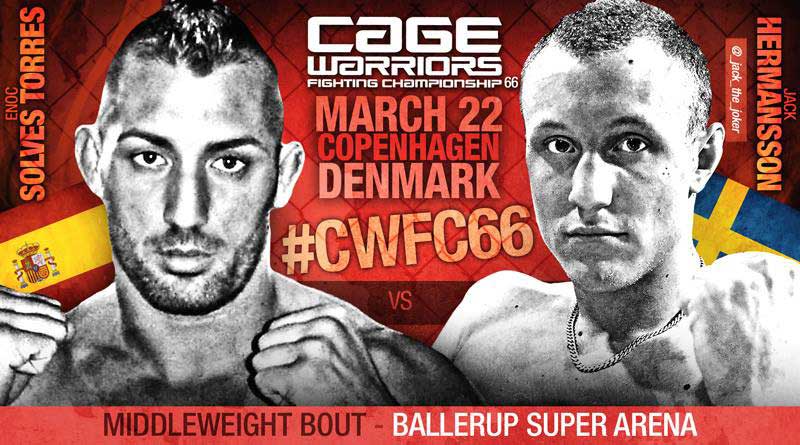 Will there be ring rust when you enter the cage or maybe extra motivation?
Probably both. But I'm sure I will shake it off and be able to perform!
Your opponent is a experienced Spanish middleweight with over 20 professional fights, how prepared are you for this challenge?
I have trained with all of my great sparring partners such as Mohsen Bahari, Håkon Foss, Kenneth Bergh. And I had so much great coaching by John Raino Dokken, Eduardo Rios, Aristo Manzouri and Pablo Garza.
You're still a young fighter in the sport, what are the plans for 2014?
I will show the world that I am the best middleweight in Europe!
Stay tuned to MMAViking.com for live play-by-play, video interviews, and pictures of the March 22nd debut of Cage Warriors in the Nordics.