Don't blink this Saturday when Toni Tauru steps into the cage with striker Martin Aktar.  Both fighters are know to throw down, and in this much anticipated Finnkamp / Suomi-Ruotsi-maaottelu, it's the only Swede versus a Finn at Cage Warriors 66 event in Denmark.  Tauru has developed a reputation as a finisher racking up 8 straight wins and 5 straight finishes.  Hear from the Finn, now known as "Dynamite" as he gets ready for his Cage Warriors debut on Saturday.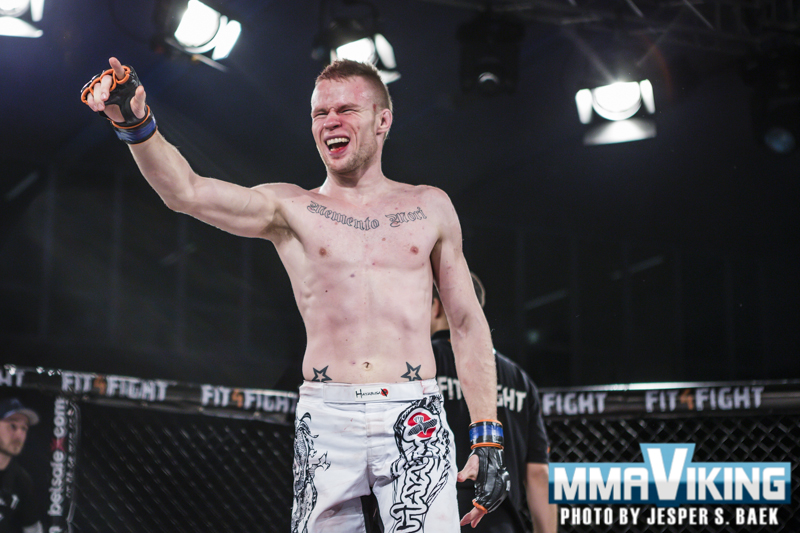 Interview
Are you excited to make your Cage Warriors debut?
Definitely I'm excited. I get change to fight in the best MMA promotion in Europe. Some years ago I decided that I will put all I got to MMA and go as far as i can. Now I'm here and I'm very happy about that. Eventually we will see where this leads.
Do you have an official nickname? If not, how about TNT?
No I don't have an official nickname but how about dynamite, Toni "Dynamite" Tauru??? How does that sound?
"Dynamite" sounds awesome!  Let's stick with that one =)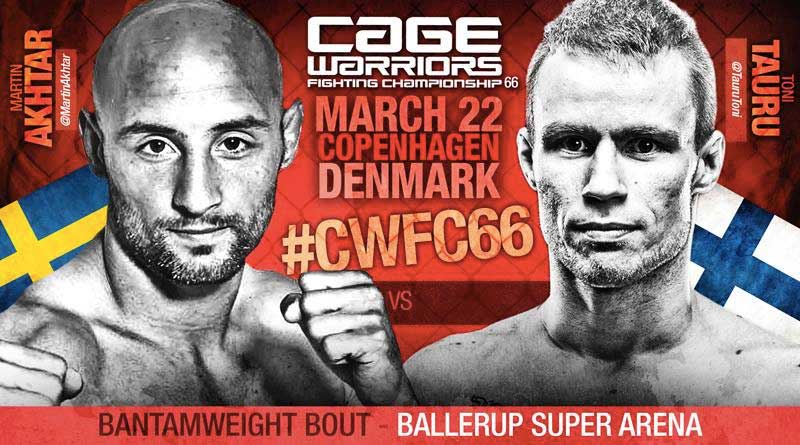 Is there pressure on you now that you have a 8 fight winning streak?
You know Ryan, I don't even think about it. I know that nobody is unbeatable and everybody loses one day. I have had those days also, and when that happens you have to get up, evolve and keep on getting better. Meanwhile, I will keep on training with all my heart and always giving all my best in the cage.
How much have you studied Martin Akhtar?
I have seen his fights and I know where he is good. I usually change my training depending who is my next opponent. So I know Martin and I got something planned for him.
What can we expect from your fight on Saturday?
Definitely some fireworks and I doubt that fight will go full rounds. We both are always looking for a finish and next weekend we will see who gets it.
I'd like to thank my sponsor Crest.
Stay tuned to MMAViking.com for live play-by-play, video interviews, and pictures of the March 22nd debut of Cage Warriors in the Nordics.