Swede David Jacobsson (2-1) got the split decision victory over Denmark based Thomas Jessing (4-3-1) at MMA Galla 4 at the Nykøbing Falster Hallen in Denmark. "Second time in 49 days that I stepped up as a huge underdog on two weeks notice and defy the odds." says Jacobsson to MMA Viking after last night's win.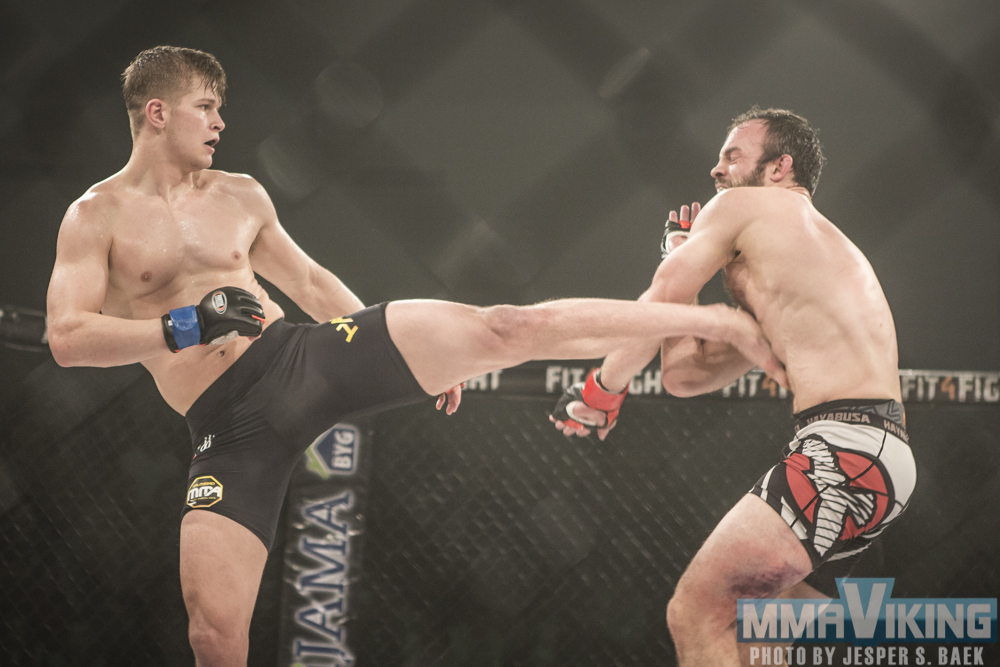 "First time was in November in Scotland, where I took the fight on two weeks notice against top ranked Scottish fighter Iain Feenan who had a 6-1 record and olympic experience in judo. I silenced the crowd when I choked him out in then third round." says the Halmstad MMA fighter that went into enemies territory with the win in Denmark.
It was Jacobsson that landed kicks to the lead leg of Jessing early to slow down the bigger fighter. The two split rounds, and it was again the kicks in the third gave the Swede the advantage in the damage department as a game Jessing tried to grapple his way to the win.
"It was a hard fight, but after kicking his leg purple and got the decision victory" – Jacobsson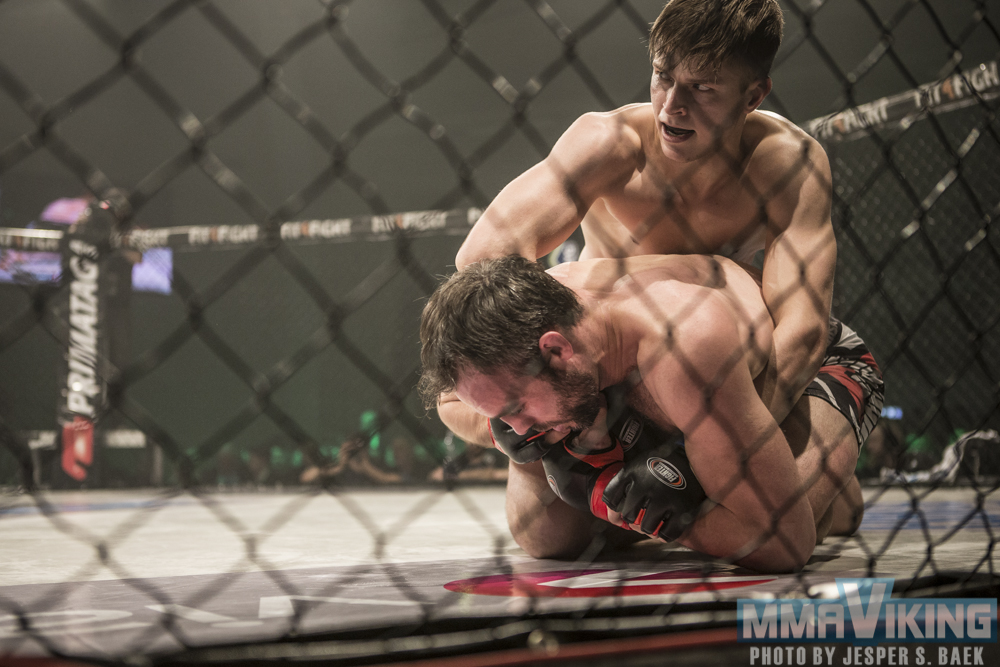 "This time it was against another hyped guy, in a weight class above mine. Again I was a late replacement against an opponent with a far superior record, on 15 days notice, where I gave up both a strength and weight advantage." says the lightweight that took the short notice bout at welterweight.