Jonas Mågård (11-4) dominated previously undefeated Liam Gittins (5-1) at Cage Warriors 112 at the BEC Arena in Manchester, England.  It was a comeback fight for the Dane that had not been in the cage since August of 2018, but looks like he hasn't missed a beat in his 15 minute fight.
The "Shark" landed a solid right hand at the bell to start the fight, then got a take-down to stay on top to control the first round against the local fighter.  Gittins tried for a take-down early in the second, but Jonas reversed the position and took the familiar top position.  A near guillotine choke, but Liam was able to get out.  Jonas again controlled the rest of the round to the bell.
Gittins landed some good left hands to start the final round.  Jonas grabbed a single leg, and looked for a guillotine again, but Liam showed he is crafty on the bottom.  Again, Jonas on top till the end and landing some damage to cruise his way to a unanimous decision win in Manchester.  "He is a tough guy" says the Dane.  "I feel good about what I did."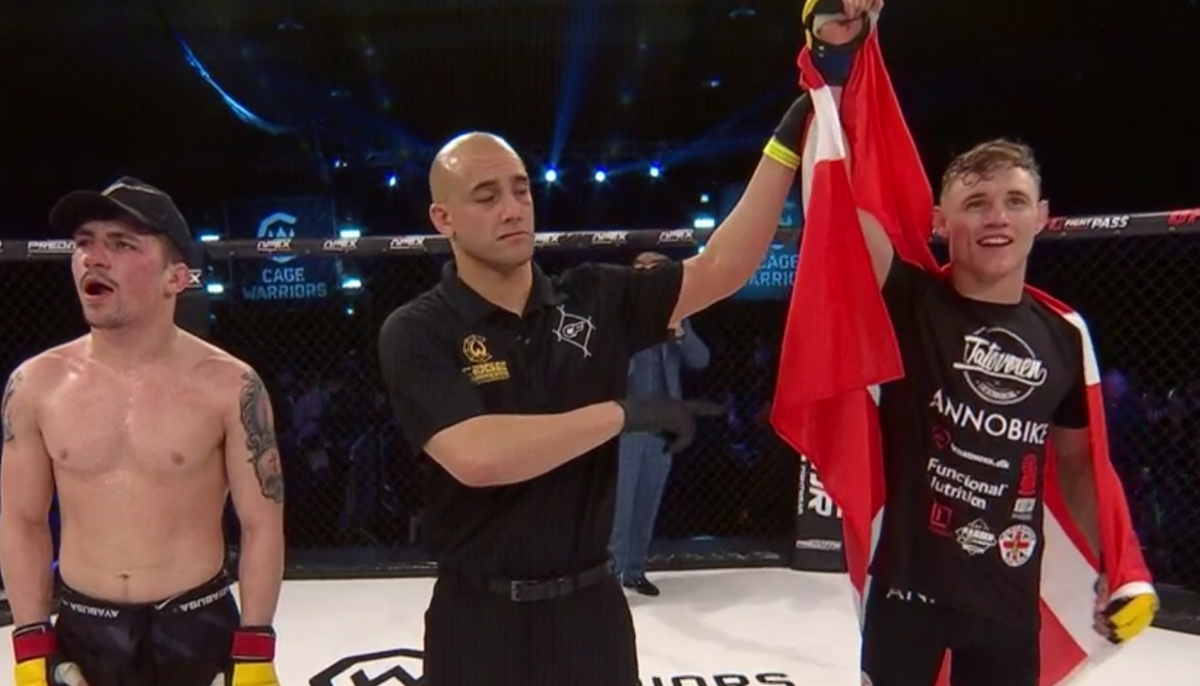 The final scorecards were 30-26, 30-26, and 30-25 in favor of Jonas that is now on a three fight winning streak.