Rumble Sports Jonas Mågård (5-3) is now on a four fight winning streak after a monster KO at MMA Galla 2 last night in Odense.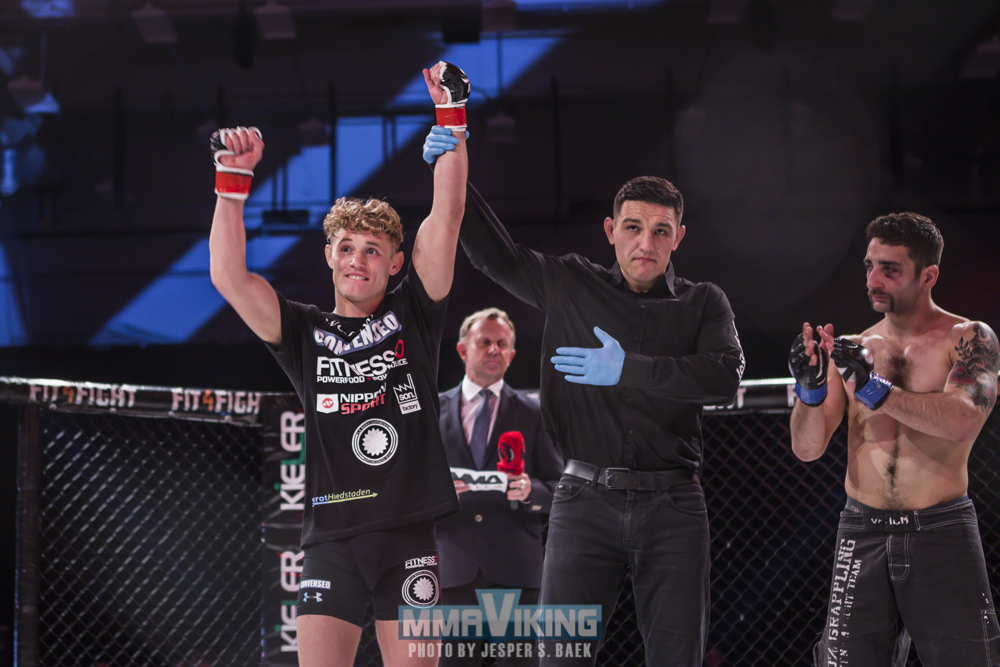 Nepomuk Minarik came to fight and the two exchanged big punches early, but after mixing in some kicks it was a nasty left hook that dropped the German fighter stiff to his back. The Rumble Sports fighter followed-up with a couple right hands before the referee could jump in. It is now the third straight loss for Minarik.
"I feel I am a total different fighter since my last defeat a year ago and will be nice to come in and prove it in this fight. I can't wait." said the Dane to MMAViking.com before the bout.
"It felt amazing" said the Shark after the devastating win. The newly awarded purple belt has now rebounded from three straight losses before getting four straight submissions.