Fight Night Finland goes back to where it all started for Karkkila Fight Night, which will put on it's 8th event on February 28th. It will have pro MMA fights along with several amateur fights using IMMAF rules. Nordic's top ranked bantamweight Timo 'Tipi" Juhani Hirvikangas will have a boxing fight against promoter Ossi Vuorinen.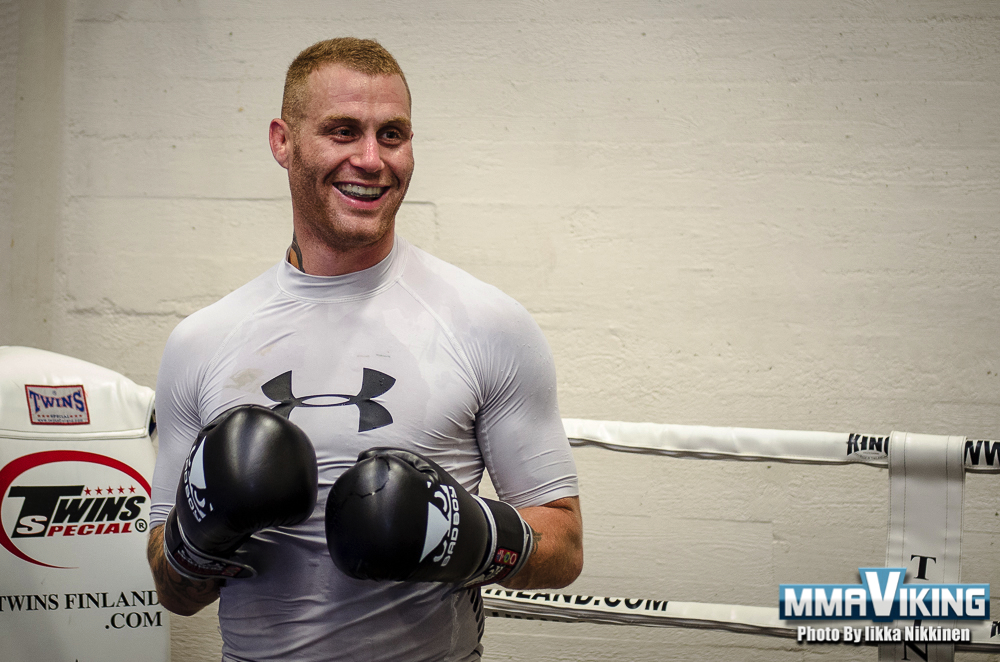 MMAViking.com talks to matchmaker Olli Hartikainen about the card, which features several of the new Primus Fight Team members.  Hirvikangas (9 wins, 2 losses) is waiting for his opportunity to prove that he belongs in the Octagon, but this time he will have a boxing match this time out.  Below Hartikainen insight on the schedule pro bouts.
Patrik Pietilä (1 win, 2 losses) vs Kai Karar (2 wins, 4 losses)
"Tampere based Karar is on a four fight losing streak against tough opponents. Karar has had trouble making the lightweight limit and has fought at up a weight class also. He has been adding even more muscle to his large frame and will definitely be the bigger fighter in the cage.
Lahti's Pietilä is a versatile fighter who's best quality is his iron will. Pietilä enjoys fighting very much and it shows in the cage. Lately he has managed to improve his ground game a lot." – Hartikainen
Jani Salmi (4 wins, 2 losses) vs Janne Häkkinen (1 win, 0 losses)
"Primus Fight Team Jani Salmi is a promising young talent who trains like a professional fighter already. His work ethic and commitment to the sport are at a very high level. This has produced results now as his skill level has risen and performance output is more consistent. Salmi has had some problems before being too impatient that has caused him to burn the fuel at too high rate. Physically strong Salmi is the favorite in this match up but he needs to fight smart to win.
Häkkinen is best known for being one of the guys behind Cage Warriors champ Toni Tauru's success. Häkkinen is an excellent tactician who is great at analyzing opponent's strengths and weaknesses. Häkkinen definitely has that fighting blood running in his veins that Utti guys are known for. As a fighter Häkkinen is less experienced than his opponent so it remains to be seen how well he can hold his stuff together in the cage once the pressure." – Hartikainen
Hannu Nylund (0 wins, 1 loss) vs Aleksi Savolainen (2 wins, 1 loss)
"Nylund is a very physical fighter who has gained success before in grappling arts too. Lahti based fighter used to walk around close to 100 kilos and could probably compete successfully in powerlighting too. Nylund is an explosive athlete whose best weapon is by far his grappling.  Savolainen is the more experienced fighter out of the two and has a bit more versatile skill set. Imatra's Savolainen can finish fights before full rounds as his to knock out wins prove. His last loss came in the hands of wrestling ace Jerry Kvarnström whose grappling was just too much at that time." – Hartikainen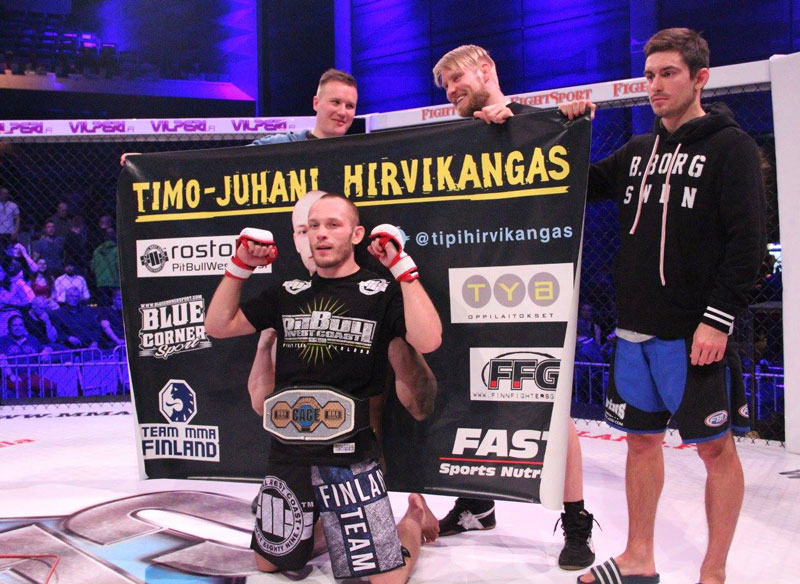 Fight Card
Boxing:
Ossi Vuorinen vs Timo – Juhani Hirvikangas
MMA Pro:
Jani Salmi GB Gym / Primus Fight Team vs Janne Häkkinen MMA Utti / Team East Front – 70.3 kg
Hannu Nylund Barreto Lahti versus Aleksi Savolainen MMA Imatra – 71 kg
Patrik Pietilä GB Gym / Primus Fight Team versus Kai Karar MMA Team 300 – 70.3 kg
MMA IMMAF:
Kennet Mattson GB Gym vs Atte Alakortesniemi RNC – 77.1 kg
Aleksi Putkonen GB Gym vs Mika Kallio Jyväskylän Fight Club – 77.1 kg
Lari Lindeman Salon Zanshinkan vs Mikko Pasanen Jyväskylän Fight Club – 77.1 kg
Petri Hämäläinen GB Gym vs Jesse Koivuniemi KKU – 70.3 kg
Tiia Kohtamäki GB Gym vs Minna Grusander FFG – 52.2 kg