Yo what's up people! Yesterday was such a great, and hard, day. We first had a great sparring session with the other guys from Alliance and Team Cruz. We did full sparring with thick gloves and stuff. Great training and I feel I'm starting to get the tempo and intensity in. In the beginning here in Vegas I had a harder time and I blame the jetlag and other factors off course.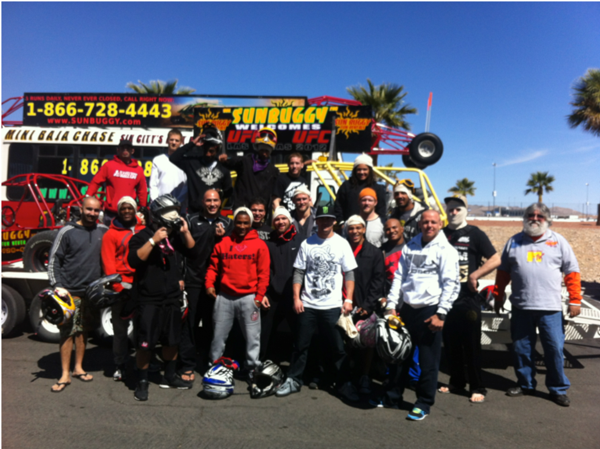 Anyway, we had a great session, thanks to coach Andreas and Coach Eric, and after that we were invited to drive sun buggies in the desert, www.sunbuggy.com. That my friends, were great. If any of you get the chance I recommend you do it.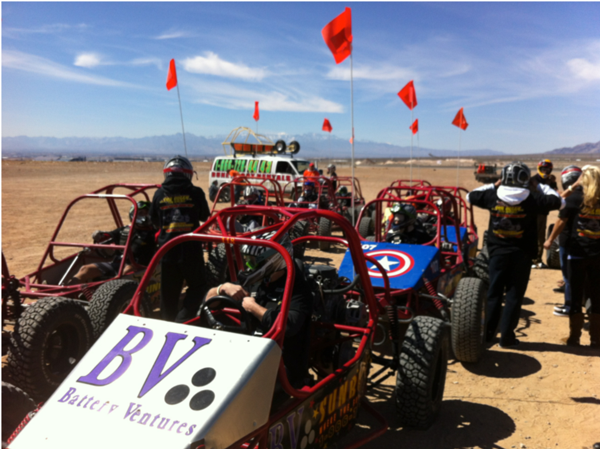 We spent a couple of hours driving around different ways and tracks in the desert and it was maxed I tell you. I've never been to a desert like that and I never drove buggies before either so I was really excited. The buggies where great and the nature was cool. It was also fun to see how competitive everybody is when they started timing laps on a set track.
Though a couple of hours in the sun after a hard training isn't the best recovery ever, if you now what I mean, Couch Doug took me and some of the guys through a great strength and conditioning-training in the evening anyway. Thanks Doug!
After that day it didn't take long to fall asleep.
Today we spent a lot of time in between trainings to get Cyril, Papy and Alex to different medical checks and stuff for their fights at UFC and it's a lot I tell you.
I can't wait for my next fight. All I know right now is that it will be a couple of weeks after the UFC but with my progress right now it's worth the wait and It's going to be great!
/Lex
About Kristian Lexell:
Kristian Lexell will be blogging for MMA Viking during his trip to Las Vegas. He is a veteran of fight sports, with MMA bouts going back to 2001, plus boxing and Muay thai experience. The Swede returned to the cage in 2011 after a four year absence, and has since collected two wins with one loss. Known as "Lex", the powerful middleweight trains at Stockholm's Nexus Fight Center. The Gothenburg native won MMA Viking's KO of the Year in 2011 with his KO of Allan Love at Battle of Botnia 4. Lex most recently won a Muay Thai match at Söderslaget in December at Nexus Fightcenter, and will be announcing his next MMA bout soon.
For more information visit Sherdog's FightFinder and www.kristianlexell.net. Lex is sponsored by OMPU (www.ompu.com) and Sthlm Shoot (www.nexusfightcenter.se).