UFC veteran Anton Kuivanen (20 wins, 8 losses) lost quickly in his last outing at Helsinki Fight Night last month, but it won't be the end of one of the top lightweight fighters. "Not much, except that one sloppy attack I made, which Dakota countered and made me pay for with a perfectly timed flying knee." tells mmaViking.com about anything he learned from the 48 second bout against American Dakota Cochrane.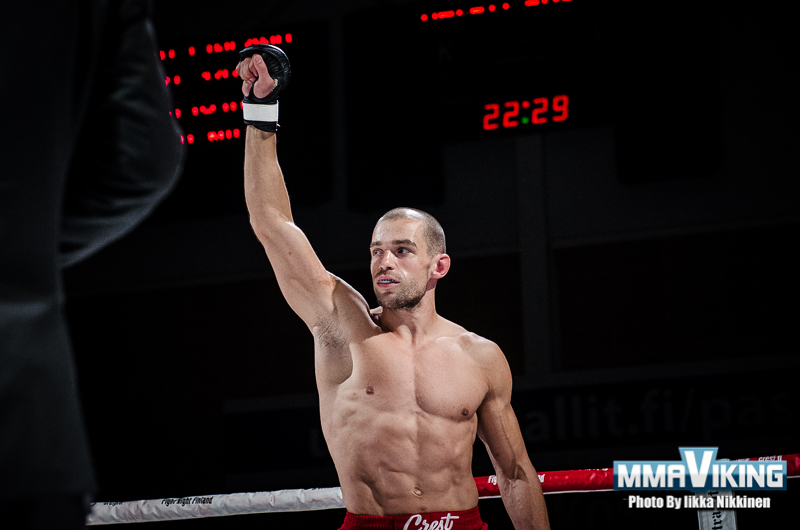 "I took some time to recover and heal after the last fight. Now i'm training again, enjoying life and looking forward for some future challenges." says the top lightweight that has won three of five bouts since his run in the UFC ended in February of 2014.
While, many top-level Nordic fighters have been using the summer for training in the USA, the Team MMA Finland who has used ATT for several camps is happy at home in Helsinki for now. "My plans at the moment are to train at GB Gym in Helsinki mostly. Also to work on chances to co-operate and train together with all the high level fighters here in Finland."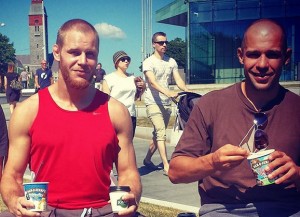 "I also love traveling combined with training or fighting, so I'll probably visit some other countries and gyms aswell in the future." continues Kuivanen that is enjoying the fantastic weather in Finland.
Finland's popular personality was the first from his country to win in the Octagon, beating Mitch Clarke in 2012. A pioneer in his own right, Kuivanen has gotten some recent inspiration for another true veteran in Mikko Rupponen.
"Mikko is one of the MMA pioneers and legend here in Finland. I remember watching him fight more than a decade ago. He has definitely inspired me and had an influence on my decision to try MMA. It's great to see him back in the fight game after a 3 years absolute lay off, an honor to have a chance to train and hang out with him." – Kuivanen
As for a return to the cage, Kuivanen can't wait to get back. "Tonight" jokes the Finn, on when he wants to fight again. "Realistically in September or October, depending on how quickly I'm able to get rid of some nagging injuries which limited my ability to enjoy the training and prepare for my next fight."
Stay tuned for the return of Anton Kuivanen this fall.