Swede Mats Nilsson (11-2) and England's Luke Barnatt (7-0) will face off at tonight's UFC in London. MMAViking.com is reporting live on the middleweight bout from the 02 Arena. See live play-by-play and results below, and stay tuned for exclusive post-fight photos and video interviews.
Play-by-play
Nilsson looks calm as he comes into the cage first. The Swede gets a huge pop from the crowd that occupies a few hundred seats behind the media section. Looks like the Londoner likes the Beatles as "Come Together" blasts for the local fans.
Tue Kutsikitsoq Trnka from Rumble sports, and Martin Linderström and Seth Ronland are in Nilsson's corner.
Round 1
Barnatt stars with a few jabs, but it is Nilsson that looks to throw down. Big counter hooks, and he is surprising the London athlete.
"slå han på käften" begins to cheer the Swedish fans.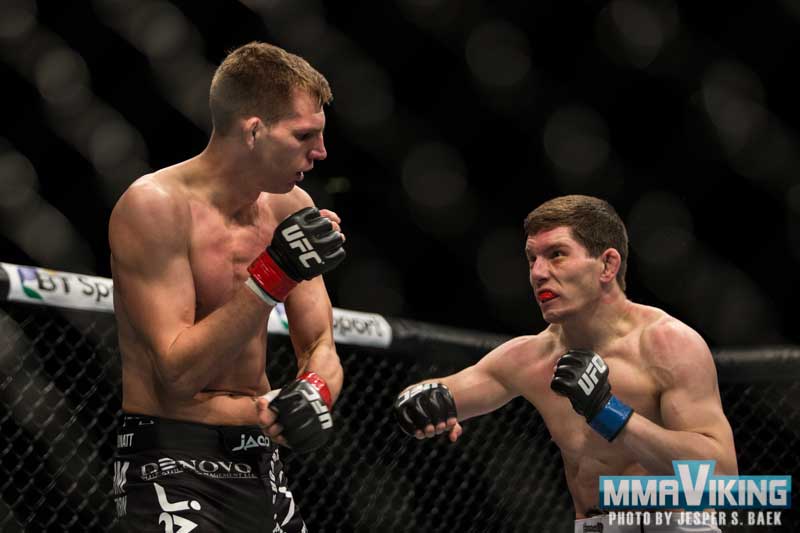 Nilsson is again counter striking, and he is hurting the UK fighter. The grappler has dropped his grappling stigma, and is looking to outstrike the taller fighter. Two minutes in and no take-down attemkpts. Uppercut, then hook… and the Southern Swede is showing impressive standup skills. Barnatt is popping with his left hand, and Nilsson's face is redening as he absorbs punches. .
Two mminutes left, and Nilsson goes for a bit of a take-down attempt, but it's not enough. It's the UK fighter pushing forward now. Nilsson with a nice kick and good head movement. Big right head kick from the 6 foot 6 inch fighter. Nilsson is hurt, taking kicks and now punches. A knee to finish, and it is over.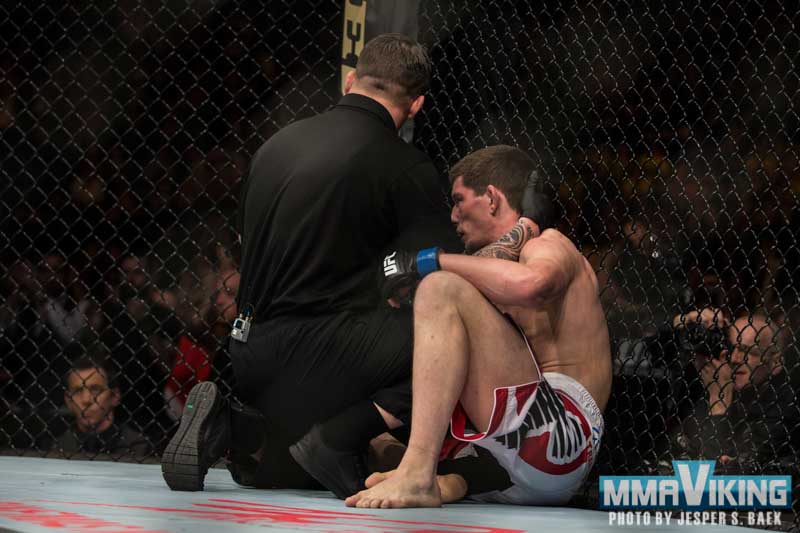 The two give high fives. Looks like Nilsson is OK after some time to collect himself.
Round 1 TKO for winner Luke Barnatt.
"He caught me in the beginning" says the local fighter that credits his superman punch to a kick that did the damage leading to the finish.
MMAViking.com will also be posting post-fight interviews and fight pictures after the event.