Two Nordic fighters are on the Cage Warriors 83 'Che Mills vs. Lew Long' card.   Both are on the main card and first up is Mohsen Bahari (9-3) that will fight Italian Giovanni Melillo (6-1) then in the co-main is Soren Bak (7-1) who will face Scott Clist (11-3).  Get your live results and updates here!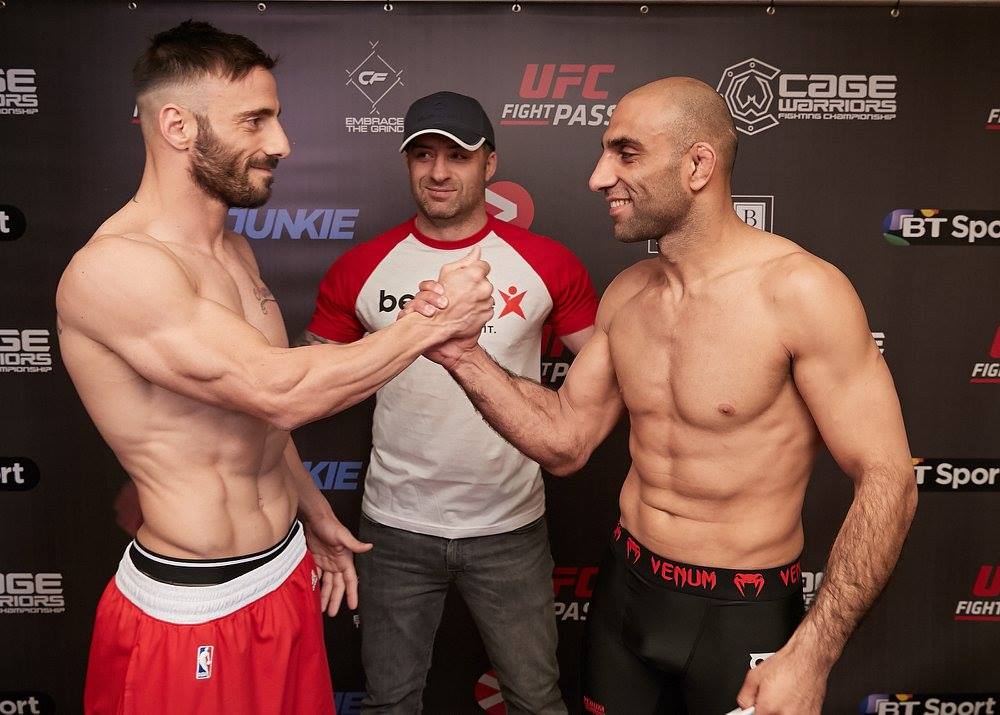 Mohsen Bahari Versus Giovanni Melillo
The "Professor" will battle on the main card of Cage Warriors 83 in the newly announced welterweight matchup.  Bahari is one of the top fighters in the Cage Warrior promotion and the Frontline Academy MMA coach and fighter is looking for big names that will get him closer to a title shot.
Round 1 – And we are live for Bahari's anticipated return. Both fighters seem laid back and a lot of respect but with the Norwegian in center control, Melillo is showing a lot of respect not throwing anything until he lets a combo fly landing a right hook on the chin of Bahari who clinhes up against the cage. At 2:19 Melillo fights back an takedown attempt from Bahari and follows it up with strikes and lands a hard right hook knocking the Norwegian out.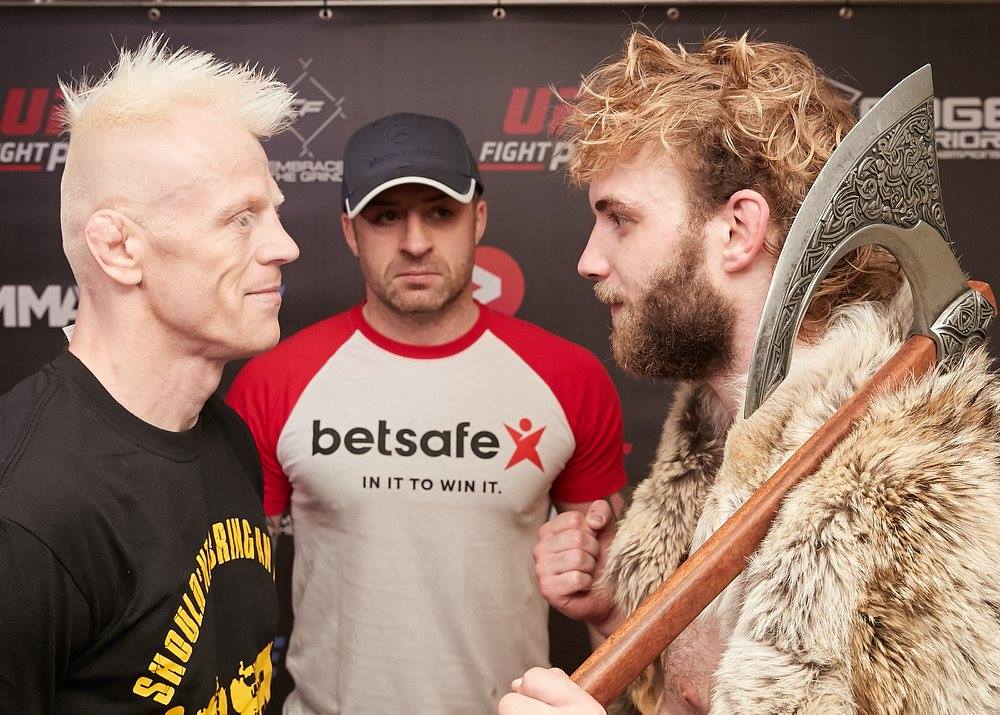 Soren Bak Versus Scott Clist
The "True Viking" will be on the main card in his promotional debut versus "The Priest" in the newly announced matchup.
Round 1 – Here we go, Bak starts out with a double leg takedown and ends up in the halfguard, he moves to a side position and seem to be going for the crucifix. Bak hammers down elbows on the head of Clist while holding him down in a half crucfix, cutting him. The Dane is really grinding down as he secures the back with both hooks in, changes it to a body triangle landing punches as he looks for the rear naked choke. A show of total domination from Bak's side in the first round!
Round 2 – Clist comes out swinging wildly but its Bak who lands a takedown, Bak moves from top position to the back off Clist and locks in another body triangle and works those elbows. Clist manages to turn around and lands in the guard of Bak. The Dane uses a high guard and works for a leg triangle. Back to their feet Clist looks for a takedown but its Bak who lands on top and the time runs out.
Round 3 – Same as the previous round Clist swings and Bak lands the takedown and gets to work from a dominant side control, Bak tries for the arm triangle choke but Clist defends it. In an attempt to escape Clist gives up his back to the Dane who uses punches and elbows to dominate the brit. Both hooks in using strikes Bak looks for the rear naked choke, the body triangle is in and Bak dominates this all the way til time runs out. This fight is a total domination from the True Viking.
Winner by decision 30-24 (unanimous), Søren 'The True Viking' Bak.