Makwan Amirkhani (15-4) will be returning to action soon. "Mr. Finland" revealed he will be fighting at the UFC's highly-anticipated Fight Island location in Abu Dhabi on July 11.
"Yes man," responded Amirkhani when asked about being on the card following his post about the UFC 251 event with three title fights.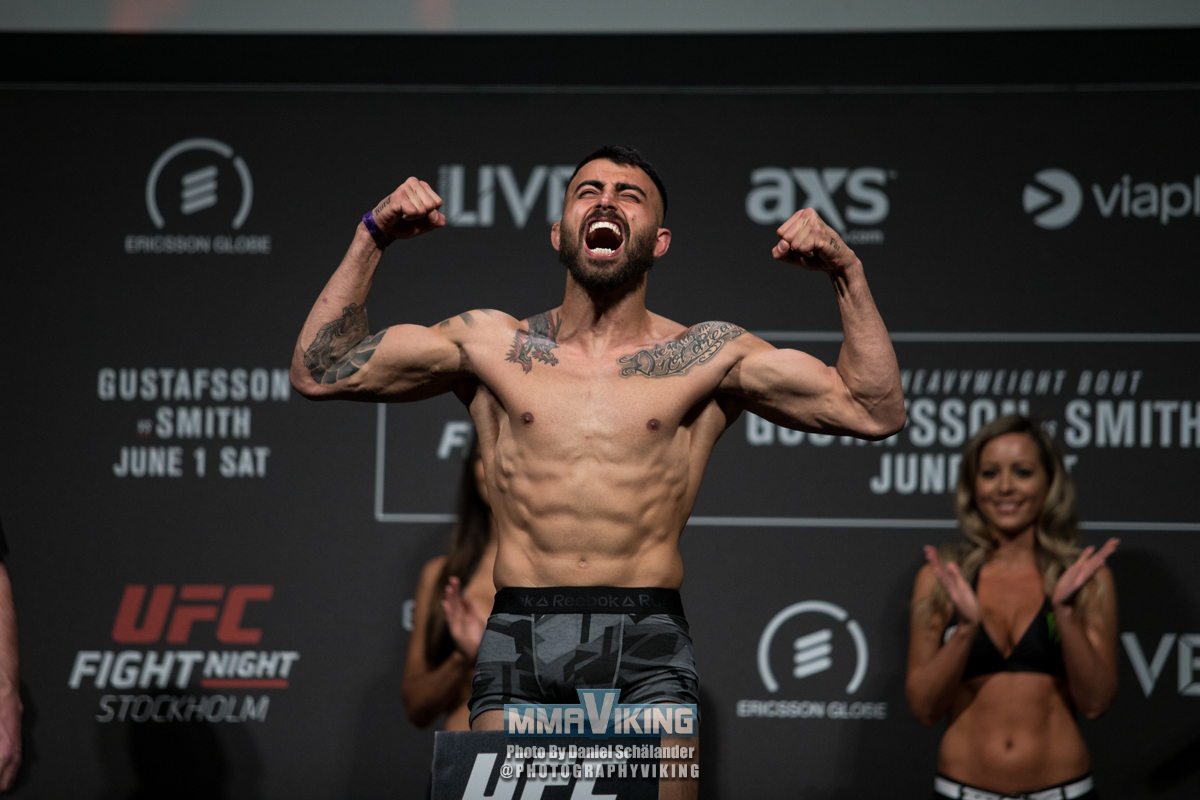 Amirkhani hasn't competed since November when he suffered a TKO loss to Shane Burgos at UFC 244. Makwan was expected to return to action at UFC London in March against England's Mike Grundy. However, the event was cancelled due to the ongoing COVID-19 pandemic.
But with Fight Island events now set to commence, international fighters such as Amirkhani will be able to compete again soon. Other Nordic fighters are also set for action on Fight Island.
https://www.instagram.com/p/CBQ38YIJwX9/
Sweden's Jack Hermansson will be taking on Kelvin Gastelum in a middleweight encounter on July 18 while former light heavyweight title challenger Alexander Gustafsson is reportedly set to move up to heavyweight and face former champion Fabricio Werdum on July 25.
More fight news should be expected in the coming weeks.