Dane Maria Hougaard Djursaa will face Amanda Bell (2-2) at the River Center in Davenport, Iowa at Invicta 9.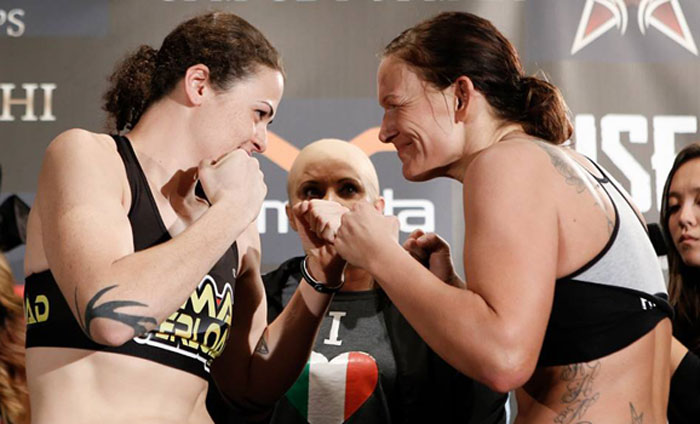 Play-by-Play
Round 1
Bell comes out early looking to land punches…. uppercuts and hooks with bad intention, and she lands a big ones to drop the Dane against the cage. Djursaa ties up the American holding on to the leg when it hits the ground to survive. Bell continues her offense with hammerfists and elbows, and it isn't looking good for Djursaa. The Dane fights to get out, trying to wrap up Bell.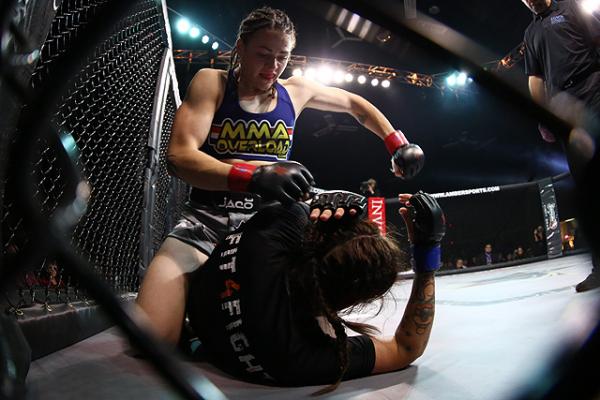 Bell doesn't stop her offense, and is just pouring it on with punches. An it is all over as the referee has seen enough. Maria Hougaard Djursaa loses by TKO by punches in the first round with just seconds left. It is the only bout on the card that doesn't go to a decision.
Bell by TKO in first round at 4:44.