Martin Svensson (14-5) will take on fellow teammate on season of TUF 22 David Teymur (3-1) in two weeks in London at Fight Night 84.  "I think it's a great match up, it's always gonna be interesting for for the fans to see" says the Big Swede to MMAViking.com during a press stop in Stockholm.
The grappler from Frontier MMA was sent to do battle including making weight at the TUF finally in December, but there was no opponent for him.  "It was good to experience everything and now I know how the procedure is going to be. So I feel a little bit more ready now when it's going to be for real."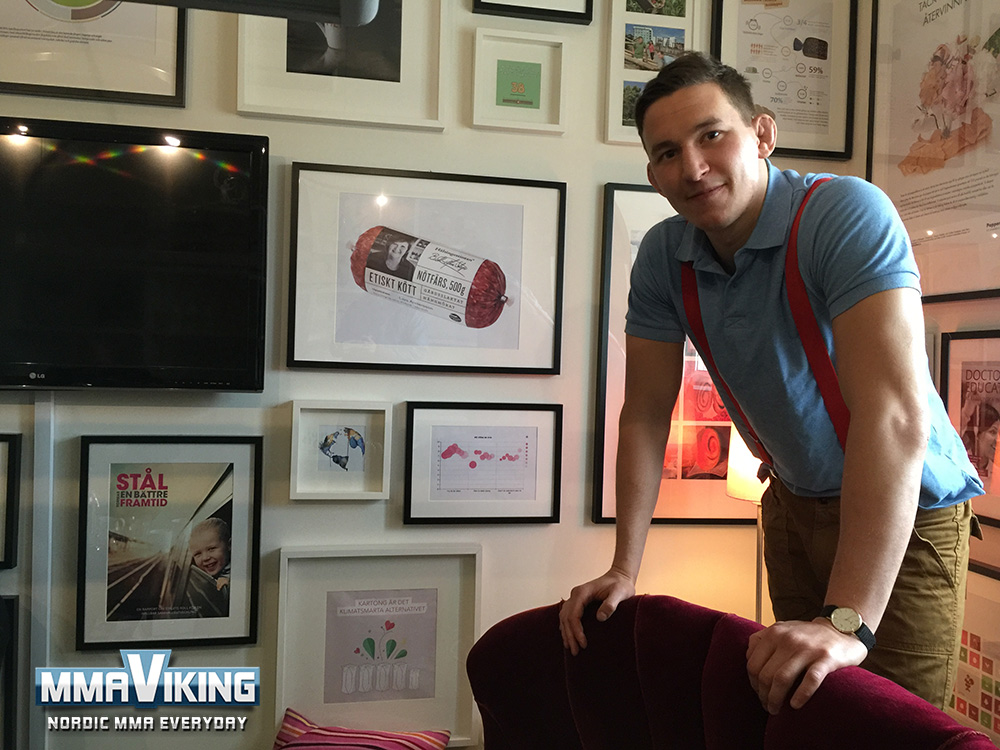 Svensson was undefeated on the TUF 22 season, winning two matches, but was injured in his second fight eliminating him from the season.  But, undefeated in his two prior bouts to get into the house, and  another two wins on the show, the now lightweight is more confident than ever.  "Yeah I am the in-official winner of TUF 22, I never lost, I won all my fights."
Living in the TUF house, the Swede didn't reveal everything about himself.  "I hid my chef skills because if they knew that I was a great chef I would have to cook for everybody.""It's a classic battle, I'm a little bit more of a grappler and he's a really good striker so it's gonna be great but I see myself as the winner" says the Skåne based fighter that will battle against the Stockholm Teymur.  Roots are deep for the 30 year old looking to defend his turf.
"I'm gonna be at Frontier MMA for the rest of my life and everybody is welcome to come and train with me, but I'm not gonna leave I'm gonna be in the cellar"
It doesn't seem like Svensson will be too starstruck by the main event between Michael Bisping and late replacement Anderson Silva. "They took my spot, but it's gonna be fun."
Check out the full video interview here.
Filmed and edited by Daniel Schälander.