Swede Max Nunes (12-1, #5 ranked Nordic Middleweight) is taking on Boris Miroshnichenko (11-5) at PRO FC 53 Sunday night in Russia. It is the Swede's second middleweight bout since dropping and his first since relocating to Sweden and training full time at Allstars Training Center.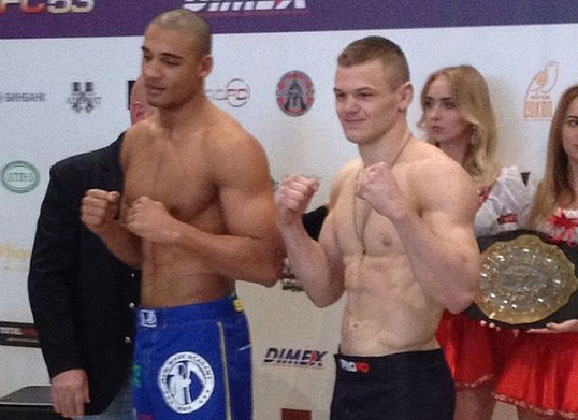 Results and Play-by-Play
MMAViking.com was not live in Russia for the event, but has tracked down a GIF of Nunes finishing the fight by TKO by ground and pound from the top position at the end of round one. It's a bloody Miroshnichenko that is taking continued damage forcing the referee to jump in to stop the bout.
The fight stoppage time is listed at 4:41 of round 1.
MMAViking.com will provide more information as it becomes available.