Talented Brazilian grappling standouts have had a long standing tradition of finding their way to the Nordic countries.  MMAViking.com meets up with Eduardo "Teta" Rios a Bjj black belt under Ricardo Libório who now lives in Oslo, Norway and is the head coach of Norway's most notorious MMA gym Frontline Academy.  Teta has become part of the Brazilian/Scandinavian club, following others such as Marcelo "Yogui" Santiago, and Alan "Finfou" do Nascimento.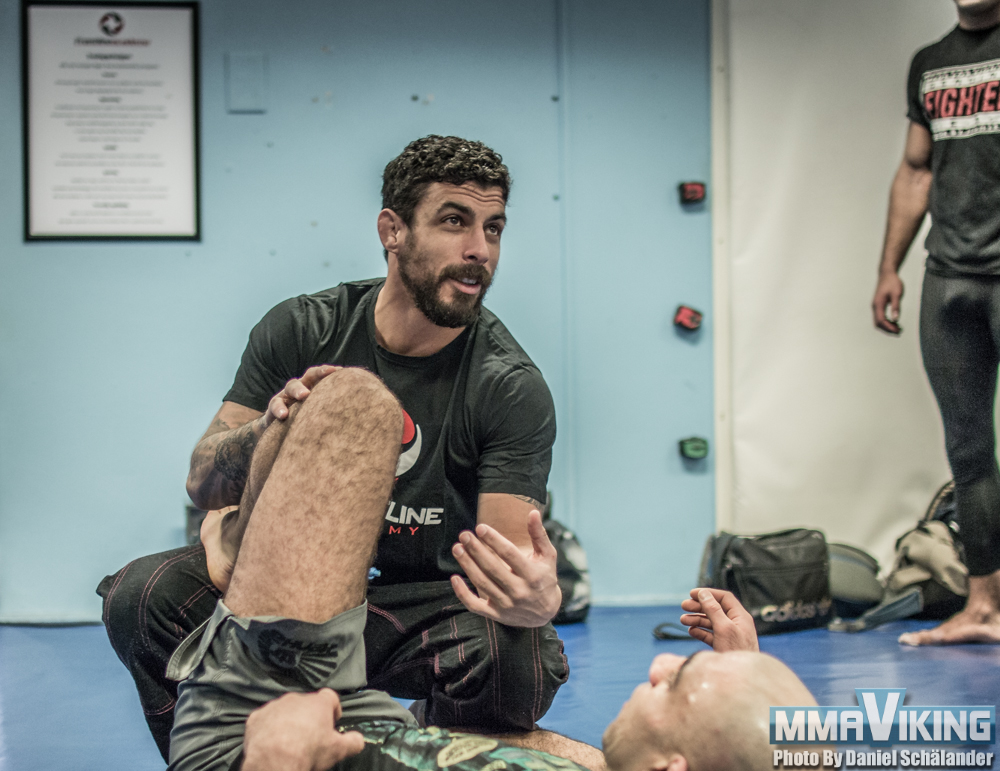 The Philosophy of Transferring BJJ Knowledge to MMA
Accompanied by his four legged Rambo, Teta is focused on giving the Frontline Academy fighters an edge with his world class grappling instruction.  The gym has been and is the home of veterans like Joachim "Hellboy" Hansen, Jon Olav Einemo, Simeon Thoresen, Mohsen Bahari and Jack Hermansson to name a few, and with even more talents coming up.
We are working with the grappling a lot with the MMA guys here and these guys have the opprtunity to train with world champions, european champions, pan american champions. We have a lot of really good high level grappling and wrestling. These guys can come here and develop a lot of skills for the grappling. And when you transfer that to MMA I try to make them as effective as possible.

So with all the complex things that you work on here, all the philosophy, they won't waste any chances once they get in there. And that's my style to, if my students hold back in the fight I tell the referee to punish them. I want them to go and get what they need to get there. It's also that time of the training now, I want them to make a lot of mistakes and to go for a lot of finishes and to be more aggressive now to see what you can take out that isn't working and put the things that are working into their game.

When it comes to difference in grappling with the gi and in MMA I try to modify some transitions. The mechanics and the principles are basically the same but you need to be a little more aggressive. Also timing and being able to throw punches creates new openings for different attacks. So some transitions and some controls I work a little bit different but in the end it's all the same.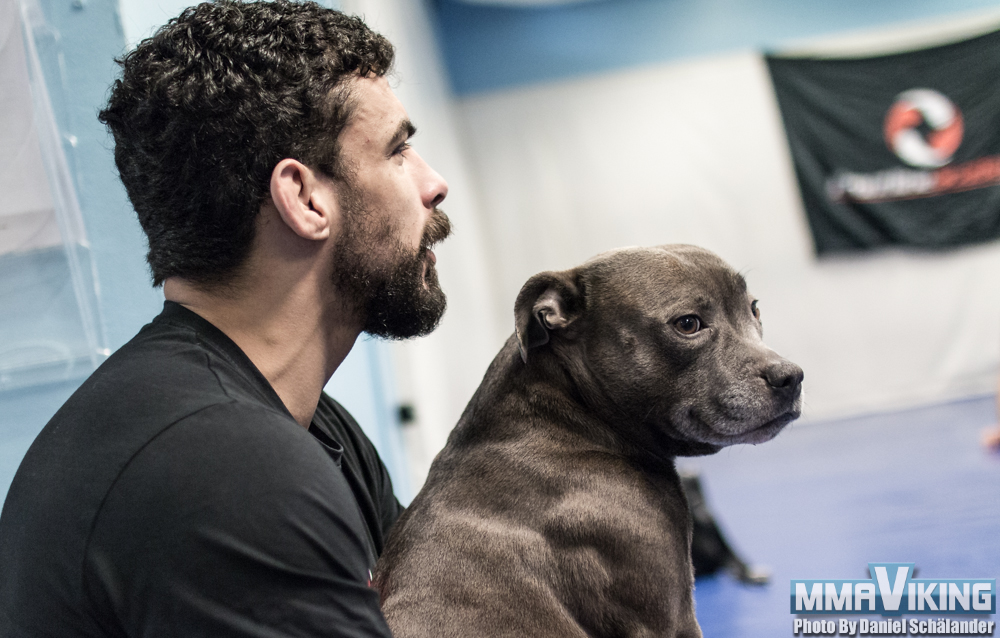 "Tetas" Brazilian Background
Eduardo has like most great Brazilians trained both Judo and BJJ in his younger days and growing up he found himself in the midst of Brazils Golden Era during the PRIDE years at Brazilian Top Team, training alongside some of the pioneers of that time and all time greats ever coming out of the Brazilian fight rooster. "Murilo (Bustamante) was fighting, Mario Sperry, Minotauru, Minotoro, Paulo Filho, Ricardo Arona, Vitor Belfort, Allan Goes. I can name 50 top level guys that were there on the mats every day. People who were legends to me then and are still today." Eduardo goes on.
I've been training since I was a kid around 6-7 years old. I started with Judo and since I was born and raised in Rio my grandfather was a huge fan of the Gracie family and he was always talking about them. And my unlce used to train BJJ so he started to bring me to the trainings and I started to learn as a kid. I was training at summer camps and all my friends were training BJJ as we were growing up so it was very natural to me.

And I trained a little bit of Capoieira for fun with my friends there too. At an early age I met Master Ricardo Liborio, he's the founder of ATT and then I kept following him to Carlson Gracie Academy and his own gym. I got my belts from him, all the belts. So he made me the black belt that I am today. So most of my life's been surfing and training since and then I came here after that. I was one of the trainers in charge of the BJJ at BTT at the time right after Liborio left. Murilo Bustamante is also a guy I consider my master that taught me a lot after Liborio left. And he kind of took care of me there in Rio. At that time everybody was fighting in PRIDE so I learnt a lot training with them too. I would train and help out with sparring with all the big names.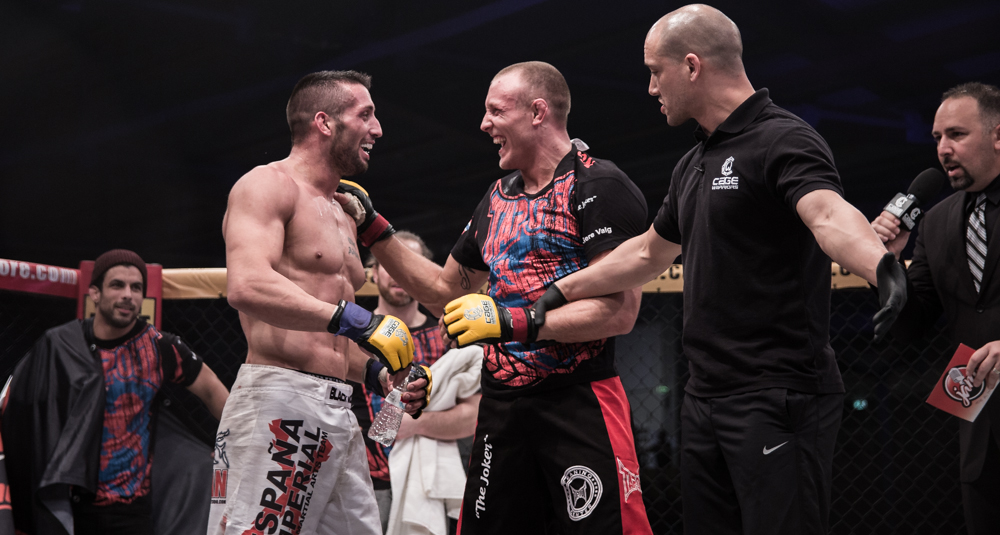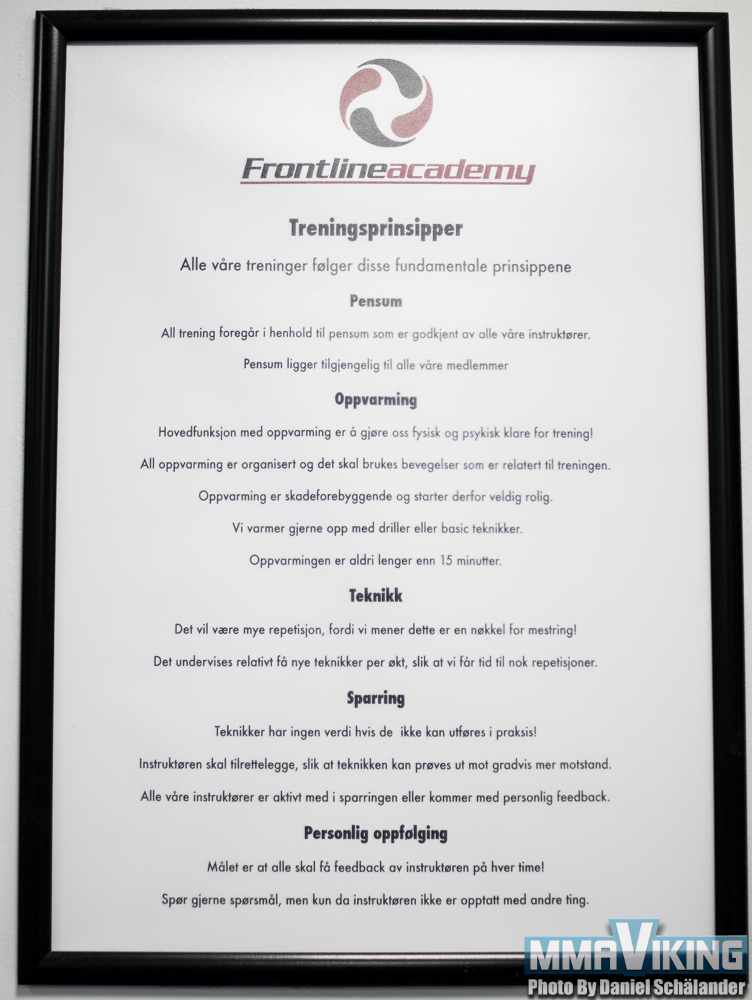 Another familiar face for us Scandinavians that were training at Brazilian Top Team during those years was "The Brazilian Swede" David Bielkheden. Bielkheden is along with Jon Olav Einemo the only Scandinavian fighters to have fought in both PRIDE FC and in the UFC. It was through Bustamante that Bielkheden got his opportunity to fight in the famed white ring in Japan. Rios remembers seeing the young Swede on the mats.
Yes I met him sometime around 2003-2005, I can't remember exactly. I saw him and everybody there was saying look at this guy he's good and very explosive, he's going to do good. He was there quite often but mostly trained with the MMA guys, sometimes he would put on his gi and he was a very tough guy already coming up and really hungry to learn a lot. One thing I could see that from the first day to the last he had improved a lot and was much better.
Coming to Norway
Eduardos first contact with Norway came through fellow Brazilian Renato Tavares De Moraes who is a close friend to "Teta" and also 3rd degree black belt. Renato had made the move to viking territory and was the reason for Eduardo getting over here.
My friend Renato, he moved here and the first time I went here it was to visit him. I was suppose to stay here for two weeks but ended up being here for almost two months. And then I started to know these guys here and became partners with Frontline. I was going back and forth a lot competing and holding seminars. So I started to meet more friends and then I met my girl here. Then they offered me a partnership here so I could bring my knowledge to the guys here.

Nowadays I feel like home here. It's hard because when I go here I miss Brazil, but when I go to Brazil I miss Norway. I never wanted to live in Rio since my master (Ricardo Liborio) moved to America. I decided to not go there with him which was a really hard decision.

Things just happened and I ended up here, just starting to make friends and more possibilities to compete and meeting more people traveling to seminars and competitions. And of course my girl keep me here. And of course Renato, he's like a brother to me. I love him as a brother and he moved here. I have good structure here now, it was hard in the beginning but now I'm quite adapted.