Finn Mikael Silander (12-3) will go for his fifth straight win at Absolute Championship Berkut (ACB) 20. The Finn was set to face Russian Yunus Evloev (13-7) in the tournament quarter finals at ACB 16, but his opponent pulled out shortly before the fight because he had a stomach ache due to eating too much melon (really, this is true).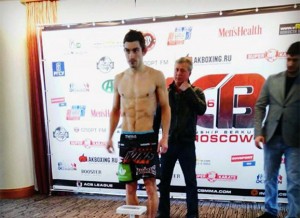 The 29 year old Finnish flyweight has been seeking cage action since he last stepped out of the cage in August of last year, where he submitted Dimitar Kostov in the second round.
Hulk will face Velimurad Alhasov in this bout, who has a record of 2 wins and 0 losses. This is the semi-finals of the tournament at the 125 lbs. / 56.7 kg limit, where Alhasov won in the quarters back at ACB 16 back in April.
The fight at ACB 20 "SOCHI" will take place in Russia on June 14.