The Cage Warrior's welterweight belt is something that is on Mohsen Bahari's (8-2) wish list for 2015. The Frontline MMA fighter with a 8 win and 2 loss record looks forward to the new year. "I'm gonna get back my title shot in the division one fight at a time. I had a dissapointing performance against Nicholas Dalby in the last fight so I just need to get back." says Bahari to MMAViking.com as he prepares to bounce back from his November loss at CWFC 74.
"To be honest I think I could have worked my wrestling more, It didn't come out up to my level. I also broke a rib in the first round, it's not an excuse but it made my performance a lot worse than I can perform." reflects Bahari about his last bout, as he now works toward his next scheduled bout at CWFC 75 where he will face Jake Bostwick (15-8) in London.
Unlike teammate Jack Hermansson, Bahari tries to keep his cool leading up and going through the fight.
"Coming in to my fights maybe I'm a bit opposite to Jack, I try to be as calm and strategic as possible because as soon as I get hit in a fight my energy levels go up and I get very axhilerated. So I try to be more strategic and more calm so I can make more calculated attacks."

Bahari has a very well rounded and aggressive style and his record shows that. With 3 fights won via KO/TKO, 2 by submission and 3 by decision the Norweigan has proved that he has many tricks up his sleeves.
"I'd like to think that my fighting style is MMA because I feel like I'm pretty allround, I'm comfortable wherever the fight goes and I don't want to lock in to one certain tradition more than any other."
The versatile Norwegian has been with Oslo Based Frontline Academy since the start of his MMA Career training with some of Norway's fighting pioneers throughout the years including Joachim Hansen, Thomas Hytten, Simeon Thoresen and Jon Olav Einemo. After almost a decade of muay thai training Mohsen found his way to Frontline.
I started out with thai boxing before I got in to MMA, had some boxing, kickboxing, muay thai fights and some grappling matches, too. I started with thaiboxing when I was about 13 years old and then I got in to MMA when I was about 21-22.

Back in the days they had submission wrestling here and it was Thomas Hytten and he had a partnership with August Wallén and Shootfighters. Then we partnered up with a BJJ group, Joachim Hansen and Jon Olav Einemo. I think that it was Marcelo Yogui that managed those classes. So they joined forces and moved to a new gym. And that was in another place in Oslo. And that's when I became familiar with Hansen and started to spar with him as he was preparing for his fights because he fought a lot of stand up guys at the time. The gym was there for a few years and then they moved here. And then Eduardo (Teta Rios) moved over here from Brazil and did the BJJ were here for a while. Joachim later moved Japan, so that's how it came about more or less.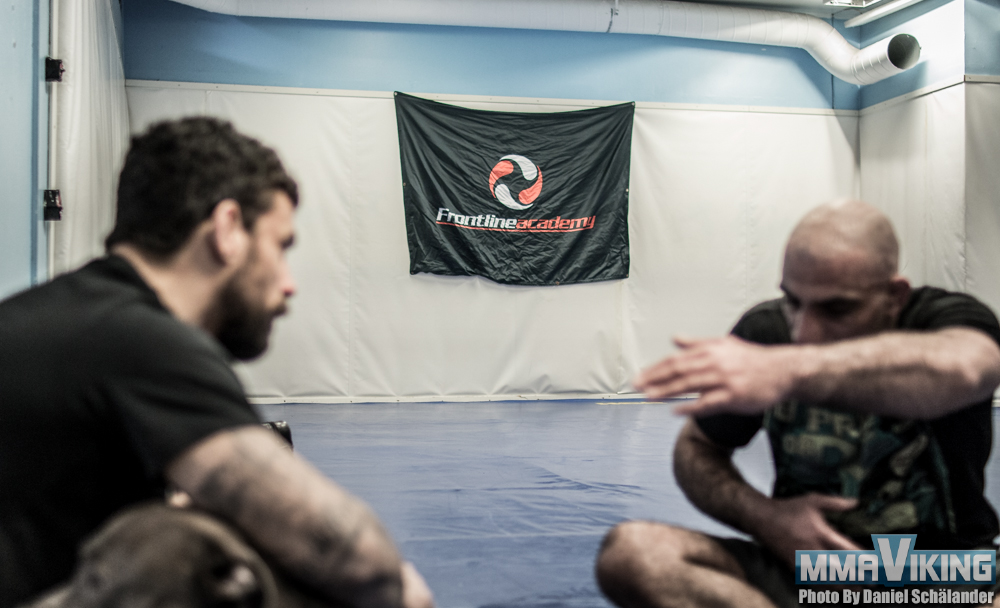 Baharis next challenge comes in the form of Britt Jake Bostwick. Bostwick had a rough start to his career going 3-7 1NC in his first 11 bouts, but the London based fighter has been on a tear lately with an astounding 12 wins out of his last 13 fights. He most recently beat Bahari´s teammate Simeon Thoresen in a close fight ending with a majority decision win for the Britt.
He's a dangerous opponent, primaly a striker and brawler. Likes to go in and just swing. I think I'm a bit more well rounded. He's very strong and physical, probably cuts a lot of weight.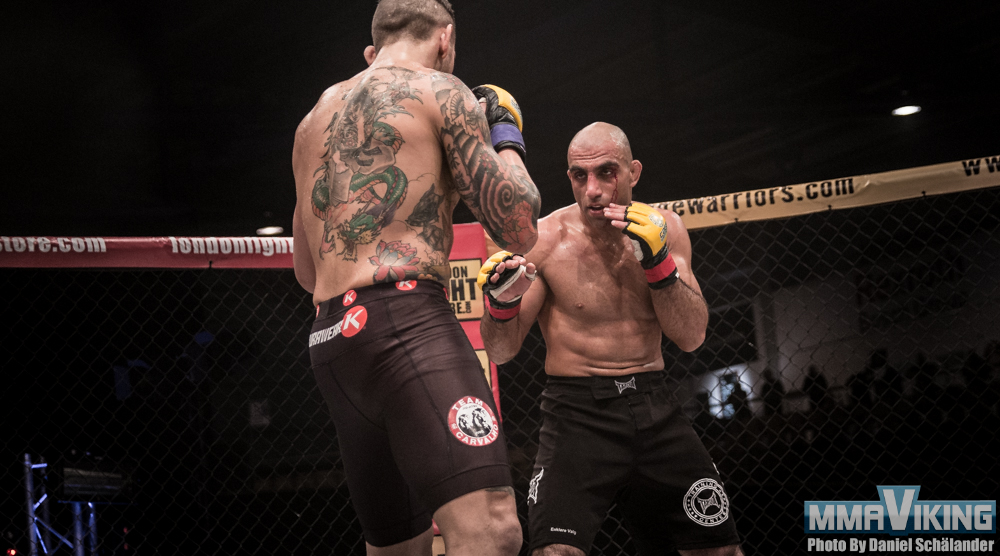 A part from claiming the CW title there's also the possibility of getting a shot at a run in the big leagues in 2015, but the road seems long for the Norwegian viking at the moment.
Of course I would like to get there (UFC). But I don't know. You need to know some people and I don't have a manager at the time, so I don't think that's going to happen anytime soon.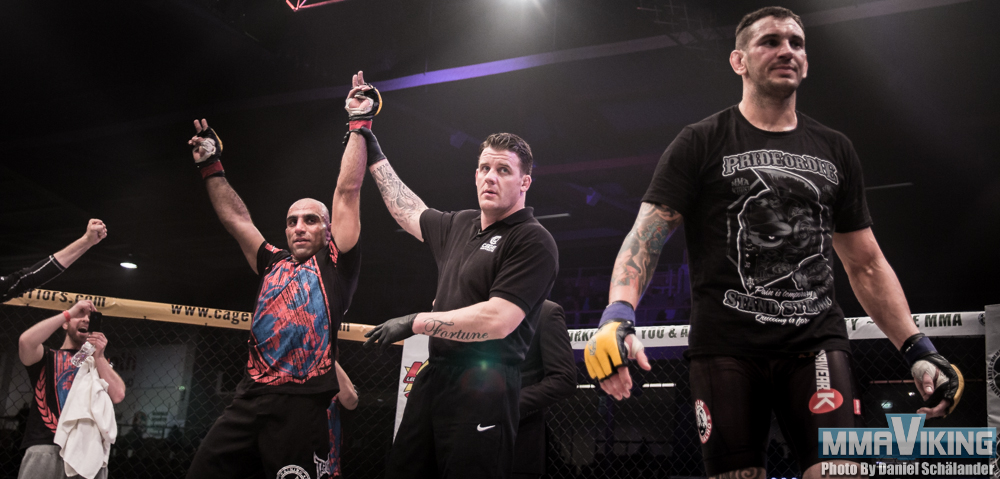 "My plan to get there is to keep winning fights, that's the best thing I can do. Win against good opponents and hopefully things will fall in to place after that." says the hopeful Bahari that starts his next step forward on March 21 at the Copper Box Arena.
Bahari would like to thank sponsors Armanswatches.no, Magnat performance center, briskeby-osteopati.no, Tobakskompagniet.no, Enklerevalg.no.