Although Gunnar Nelson (17-4-1, #1 Nordic) ended up in full mount against Leon Edwards (17-3) at the end of their co-main event of UFC in London, it was a big left elbow standing from the UK fighter that made all the difference at the 02 Arena giving "Rocky" the split decision victory on the scorecards.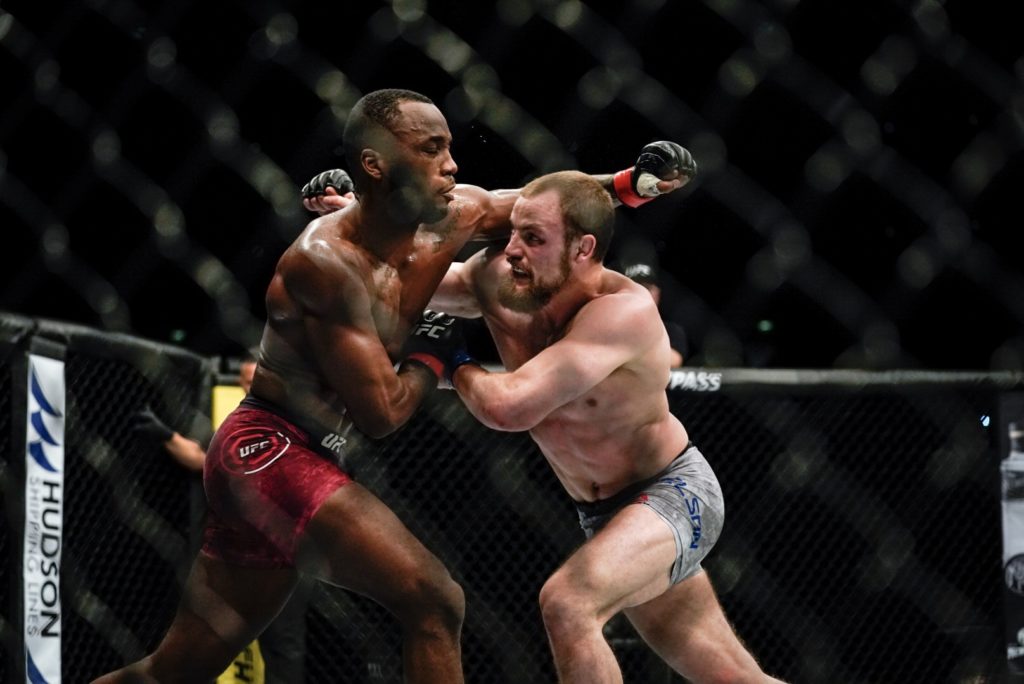 All judges agreed on only one round, which was Nelson winning round 3 by 10-9 with his take-down and dominant position at the end of the fight. The first judge also gave the Mjölnir fighter the first round giving him 29-28 on one scorecard.
With the big elbow and significant ground and pound, the second judge scored the second round as a 10-8, so it was Edwards 29-27, and then 29-28 on the third for the split decision.
Nelson impressively battled back to take the third after leaving the previously round with huge swelling under the right eye, appearing to have broken his orbital bone with all the immediate swelling.
The bout pit the #12 UFC ranked Icelandic fighter versus the #10 Edwards in the high-stakes welterweight matchup.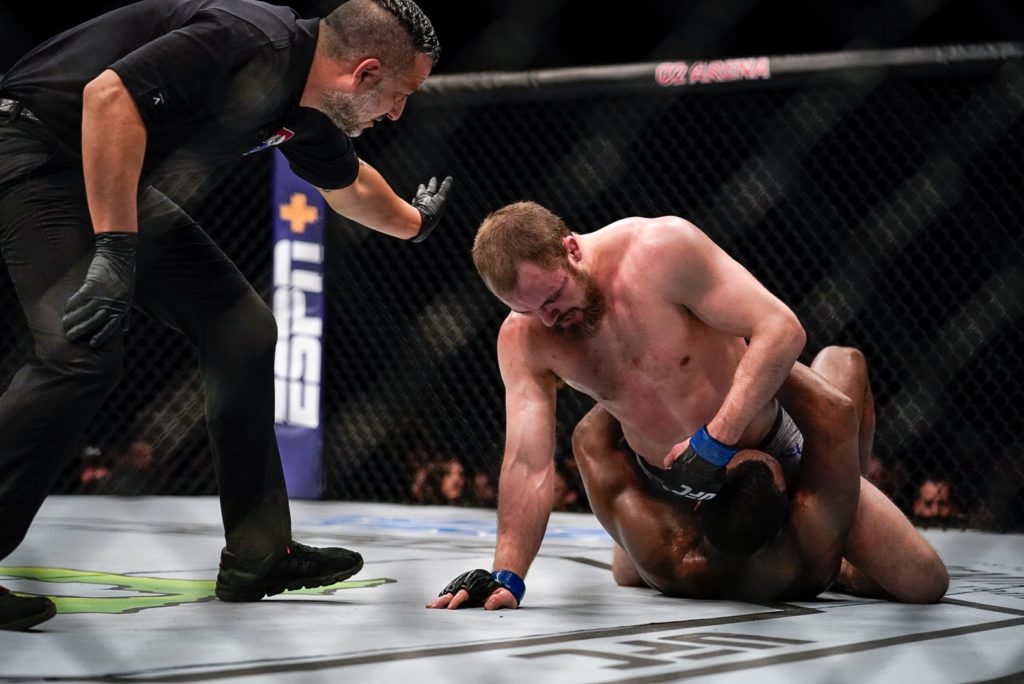 "I feel amazing after that. I'm on a seven fight win streak in the hardest division in the world. I'm really pleased with my progress." said Edwards after the match.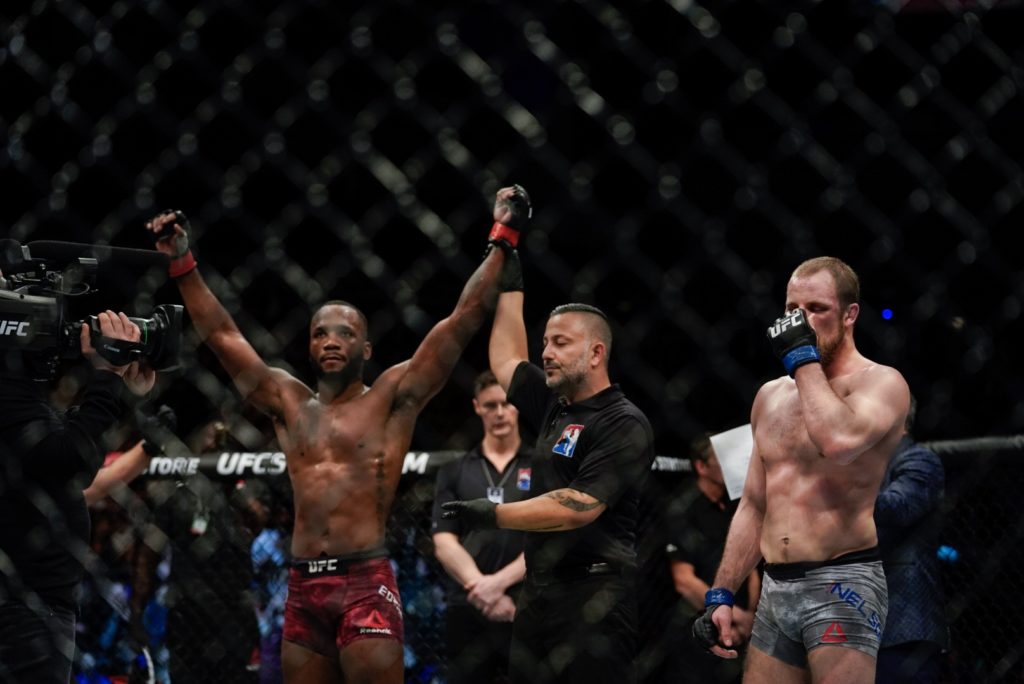 Nelson has alternated wins and losses in his last four bouts, while Edwards has won 7 in a row, with his previous loss being to now champion Kamaru Usman.
Photos are copyrighted and used by permission by Mjölnir / Snorri Björnsson.