Dane Nicolas Dalby (14-3-1) will return to action at Cage Warriors 96 in Liverpool on September 1.  The promotion announced that 'Locomotivo' is official for the card, as he will try and stop a three fight losing streak.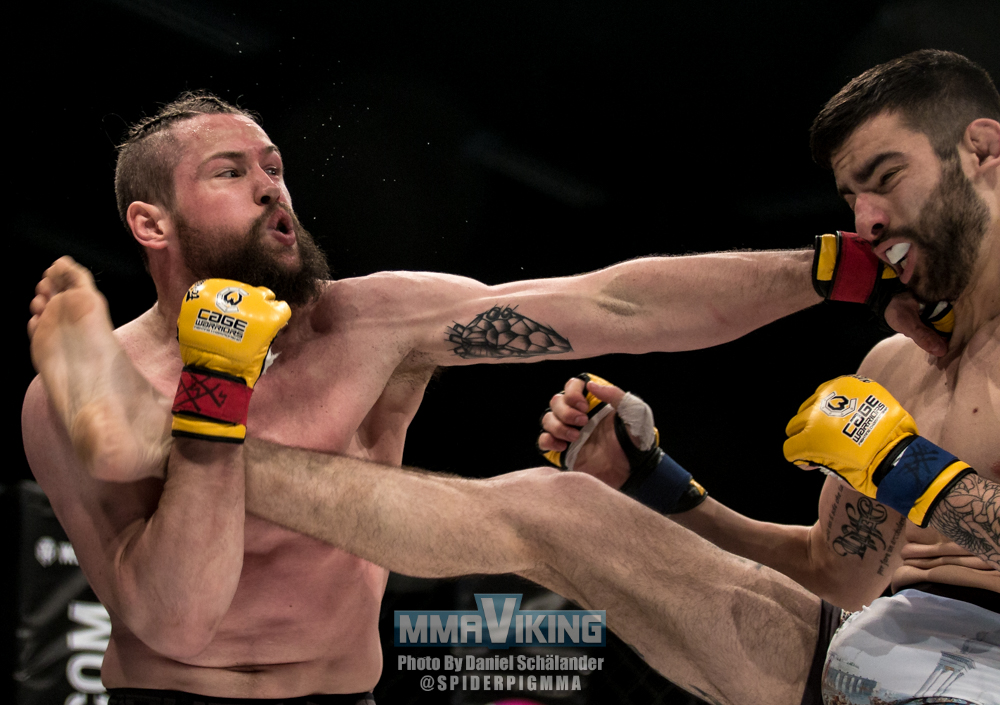 "Former Cage Warriors welterweight world champion, Nicolas Dalby will face off against undefeated Italian Roberto Allegretti at 170 lbs as the fight card for Liverpool gets even stronger ahead of the big event." shares the promotion about the matchup.
Dalby battled another Italian Carlo Pedersoli Jr. in has last bout at Cage Warriors 93 in April, and the two combatants slugged it out for 3 rounds. In the end Pedersoli Jr. got his hand raised in a split decision win, which also earned him a UFC contract and fight booking shortly after.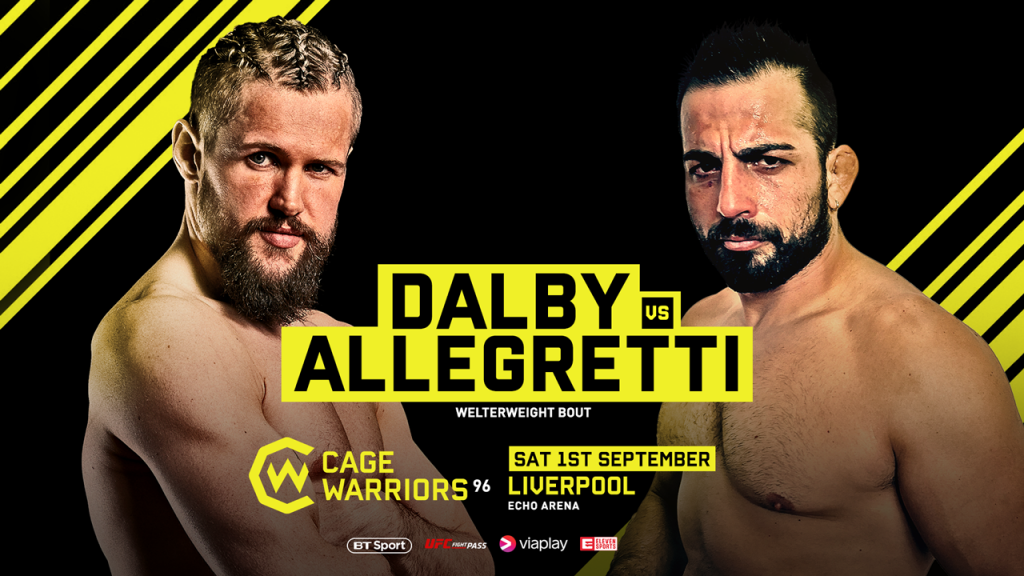 Allegretti is 38 years old, and turned pro in 2013 in a late start to pro MMA bouts. He is however undefeated with 6 wind and 0 losses, with 5 stoppages. Dalby had a draw with title challenger Darren Till back in 2015 in his second to last bout in the Octagon.
FIGHT CARD
Paddy Pimblett vs Søren Bak (Lightweight Title fight)
Lee Chadwick vs Jonas Billstein (Middleweight Title fight)
Jack Grant vs Aleksi Mäntykivi (Lightweight)
Nicolas Dalby vs Roberto Allegretti (Welterweight)
Tim Barnett vs Matthew Bonner (Welterweight)
Sam Creasey vs Coner Hignett (Flyweight)
Elliot Jenkins vs Mahmod Faour (Lightweight)
Mick Stanton vs Mush Aslani (Welterweight)
Anthony O'Connor vs Mehdi Ben Lakhdhar (Lightweight)