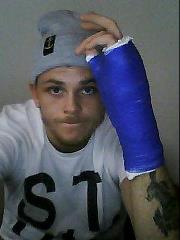 "my hand is broken :("
Niklas Bäckström's posted on Facebook just hours ago.  Bäckström's (3 wins, 0 losses, 1 no contest) injury comes just days before his scheduled fight at Cage Warriors Fight Night 2 this Thursday.  Bäckström tells MMA Viking that "I fell", but thought it wasn't broken. As a precaution, the Swede went to the hospital prior to going to the airport, but was told about the bad news from the doctors. He has stated he will be out for 8-12 weeks.
MMA Viking was on hand last week to see Bäckström finish his training camp in great shape.  The Swede was confident heading into the bout and looking to show his improved standup game, but now will be unable to make his sophomore appearance for Cage Warriors.
From talking with Ian Dean, Cage Warriors' matchmaker, they have found an opponent for Ireland's Conor McGregor (8 wins, 2 losses).  He is now set to face Team Hellboy fighter Aron Jahnsen (2 win, 1 losses). This bout is scheduled to be at 70 kg.
The September 8 event will be held at 'The New Boxing Arena' at King Hussein Youth City, Amman, Jordan.  This is the return to the Middle East for Cage Warriors, after a successful event earlier in the year.  The fight will be show throughout the world on TV, and also available via live Internet stream.  Visit http://cagewarriors.com for more information.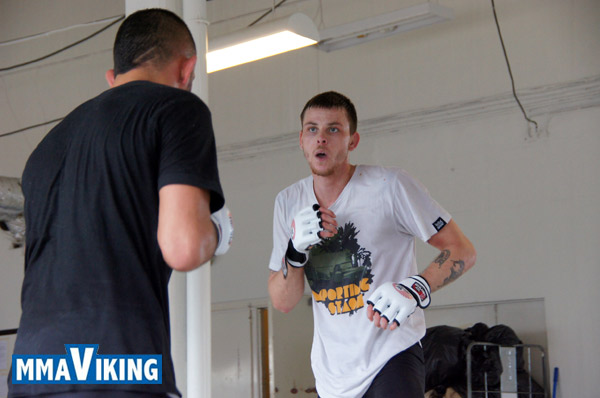 "Like" MMA Viking on Facebook and follow us on Twitter for updates on Niklas Bäckström and other Nordic MMA news.