Alexander Gustafsson and Joachim Hansen are finalists for the World MMA Awards, operated by Fighters Only magazine. The two compete for the title of International Fighter of the Year, along with Michael Bisping, Alistair Overeem, and Dennis Siver.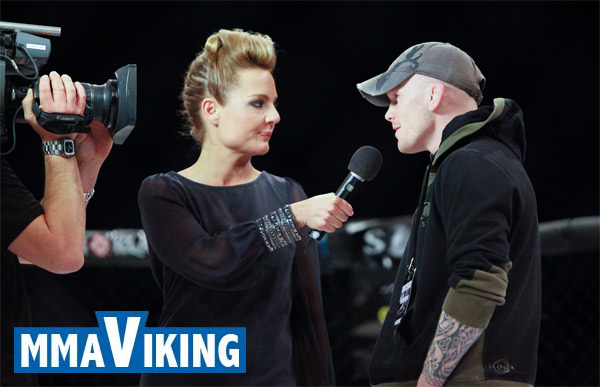 The third Nordic MMA fighter nominated is Denmark's Martin Kampmann, who is nominated for Fight of the Year against his bout with Diego Sanchez at UFC Live 3.
The awards were created in 2008 to recognize those in MMA. All winners are determined by a fan vote, and ballots can be cast now through November 25 at www.worldmmaawards.com. Awards will be given out at The Pearl at The Palms Casino Resort in Las Vegas, and details about television coverage will be forthcoming.
INTERNATIONAL FIGHTER OF THE YEAR
• Michael Bisping
• Alexander Gustafsson
• Joachim Hansen
• Alistair Overeem
• Dennis Siver
FIGHT OF THE YEAR
• Jose Aldo vs. Mark Hominick at UFC 129
• Dominick Cruz vs. Urijah Faber at UFC 132
• Frankie Edgar vs. Gray Maynard at UFC 125
• Nick Diaz vs. Paul Daley at "Strikeforce: Diaz vs. Daley"
• Diego Sanchez vs. Martin Kampmann at UFC Live 3
Vote at www.worldmmaawards.com.
"Like" MMA Viking on Facebook and follow us on Twitter for updates on Nordic MMA.