Rising featherweight prospect Niklas Bäckström is again taking a fight on short notice. This time the undefeated HILTI fighter plans to head to St. Petersburg, Russia, for a bout on the new promotion Lion Fight on June 2nd.  He is set to face a local Russian fighter on the card, Mikhail Malyutin, who is 21-10 and most recently fought at Bellator Fighting Championships 65.  Lion Fights held their first event on March 3 in St. Petersburg with a main event of local Sergey Golyaev versus Ott Tonissaar.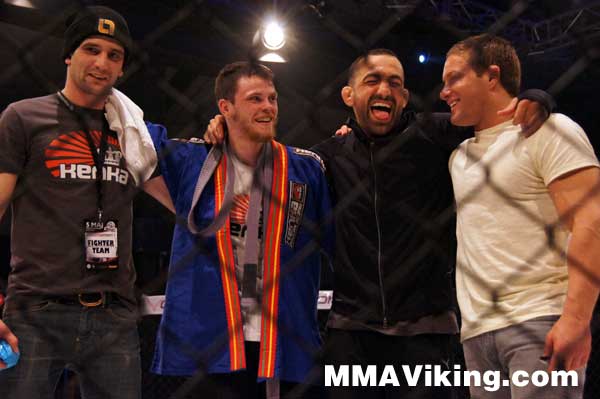 Bäckström is bursting on the scene in 2012 with two victories.  In March, he stepped-up on less than a week's notice to win a hard fought decision against Sergej Grecicho at Botnia Punishment XI.  The win was impressive for the Swede, since he joins Tom Niimimaki and the UFC's Jason Young as the only other fighter to beat the Lithuanian Grecicho since 2007.
More recently, Bäckström dominated the veteran Thomas "Moon Lee" Hytten at Vision Fight Night 1 in Karlstad, Sweden. This win will take him to a showdown with current Vision featherweight champion Martin Svensson from Frontier MMA.  This fight will most likely happen in the Fall of 2012.
Over the weekend, again Bäckström showed his skills by winning the national championships in submission wrestling.
Exclusive Interview Prior to Vision FC Bout

Niklas Bäckström Talks Luleå, Botnia Punishment, and Upcoming Vision FC Bout
Exclusive Interview After Vision FC Victory
Stay tuned for more about the Luleå fighter, now training out of Stockholm.