The Zone FC 11 'Survival" card is starting to fill out. The promotion has announced match-ups for popular local fighters Elina Nilsson, Rami Aziz, and Eddy Bengtsson to be featured on the November 10 Gothenburg Sweden card.  The event will also feature a previously announced title bout with former UFC fighter Lucio Linhares versus Gladius MMA fighter Victor Cheng. Read the match-up announcements below.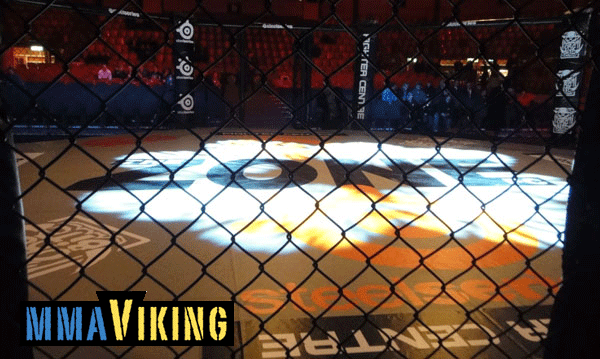 Press Releases
Bengtsson Vs. Poberezhets at The Zone FC 11 – Survival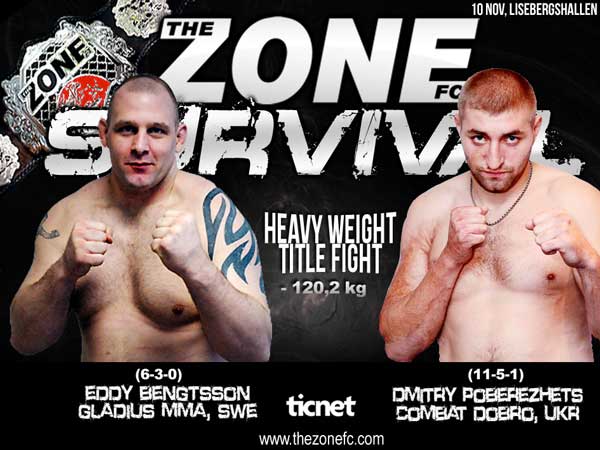 Eddy Bengtsson from Gladius MMA, 6-3-0, will fight Dmitry Poberezhets (11-5-1) from Combat Dobro Ukraina for the heavy weight title -120,2 kg at the Zone FC 11 – Survival the 10th of November.
Dmitry Poberezhets is 27 years of age and has 11 wins out of 17 fights. He has competed in Pro FC, M-1 and Cage Warriors.
Bengtsson has ever since he was approached for the title fight been very determined. Each morgning he wakes up he thinks of the upcomiong fight. He really wants to take the heavy weight title.
Elina Nilssons opponent is set for The Zone FC  11 – Survival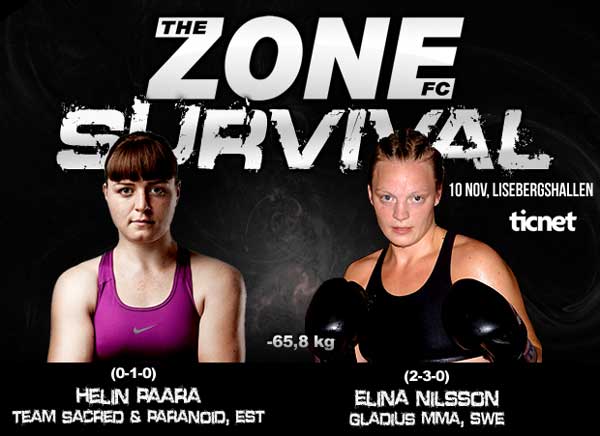 Elina Nilsson from Gladius MMA, with a pro record of 2-3-0, and reiging world chapion in muay thai will face Helin Paara from Sacred & Paranoid Team at at the Zone FC 11 – Survival the 10th of November.
Helin Paara has a 2-0 record an amateur and 0-1 as a pro. She fights out of Estonia.
Nilssons last MMA-fight was at Invicta FC 2 but it resulted in a loss against Julia Budd. She is determined to win her next fight in order to try to get back to Invicta Fc.
Sebastian Cepeda Vs. Rami Aziz at The Zone FC  11 – Survival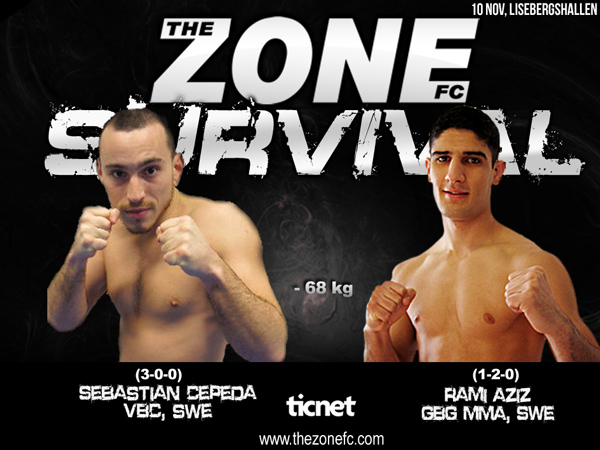 Sebastian Cepeda from VBC, with a record of 3-0 will fight Rami Aziz, 1-2-0 from GBG MMA at the Zone FC 11 – Survival the 10th of November.

Cepeda is undefeated as a pro and he has an agressive fighting style. In the debute he fought a local fighter from Gothenburg and won by submission in the 2nd round. In his latest fight in Denmark he won by KO in the first round. He is well rounded and has skills in all areas of fighting. The fight will be in catch weight -68 kg.
The 21-year old local fighter is looking forward to fight in front of his home crowd in Lisebergshallen the 10th of November.
The Zone FC 11 – Survival Fight Card
Tickets can be bought at Ticnet